16 Jul 2020
The 8 most popular bedding plants for summer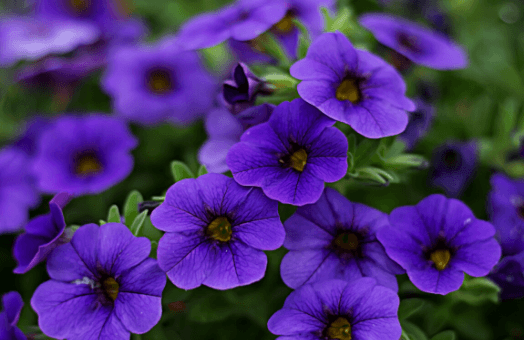 Summer is the time we want our gardens to be in full bloom, with plenty of colour and sweet floral scents in the air. With more and more people getting into gardening, take a look at some of the most popular summer bedding plants that customers will be looking for this summer season.
Begonia
For many gardeners, begonia is the number one summer flower, so we couldn't leave it off this list. A versatile bloom, which can appear in a range of colours, begonia is sweet scented, thrives in shade or sun, and adds a floral statement to any summer garden. With trailing and upright varieties, they're a popular choice for hanging baskets, window boxes, beds and borders.
Geranium
Another summer staple, geraniums are renowned for their vibrant pink, white and red shades as well as their sturdy, sun-loving qualities. Equally as versatile, geraniums are popular in climbing, trailing and upright varieties, which make them a number one choice for a whole range of gardens, from beds to containers.  
Petunia
Petunias' vibrant blooms are a hit with many gardeners looking to add some excitement to their space. Not only do they boast an impressive rainbow of colour varieties, they often feature striped or picotee patterns. Petunias are great for new gardeners, as they are well known as easy annual flowers to grow that can bring colour to a garden all year round.
Busy Lizzie
Otherwise known by their Latin name, Impatiens, Busy Lizzies are popular for gardeners looking to add a splash of colour to shadier areas. These pretty blooms come in a variety of colours, from pink and reds to purples and whites. These large-spreading plants are perfect for ground cover in beds and borders and their mounding habit is perfect for patio containers.
Sweet Peas
The aptly named sweet pea is perfect for summer gardens for its strong, sweet fragrance. The delicate sweet pea is often associated with the English countryside and cottage gardens, and this climbing flower can reach heights of almost two metres. Due to their climbing nature, they are perfect to grow in smaller gardens around obelisks or trellising.
Lobelia
The trailing lobelia is perfect for hanging baskets, creating a waterfall effect with its delicate flowers. These easy-to-grow, long-flowering plants compliment any summer bedding scheme with their shades of cool blue, purple and white.
Snapdragon
For more architectural gardens, snapdragons are a favourite choice. Their tall, colourful blooms and distinct shapes make an unmistakeable statement, perfect in borders. These pollinator-friendly flowers are also great for those gardeners looking to attract wildlife to their gardens.
Rudbeckia
Rudbeckia provides a cheery touch to summer beds, with its bright and bold yellow, red and orange shades. These fiery blooms are great for keeping summer alive later into the year and typically flower from July to October, just in time to blend in with autumn's golden hues. More compact varieties are popular choices for beds and containers, whilst rudbeckia's taller types work well to break up perennials and shrubs or in borders.
Let us know what your bestsellers have been this summer; email us or share your thoughts on social media.
If you enjoyed this article, you might also like: