12 Mar 2020
Think inside the box? Subscription products in the horticulture industry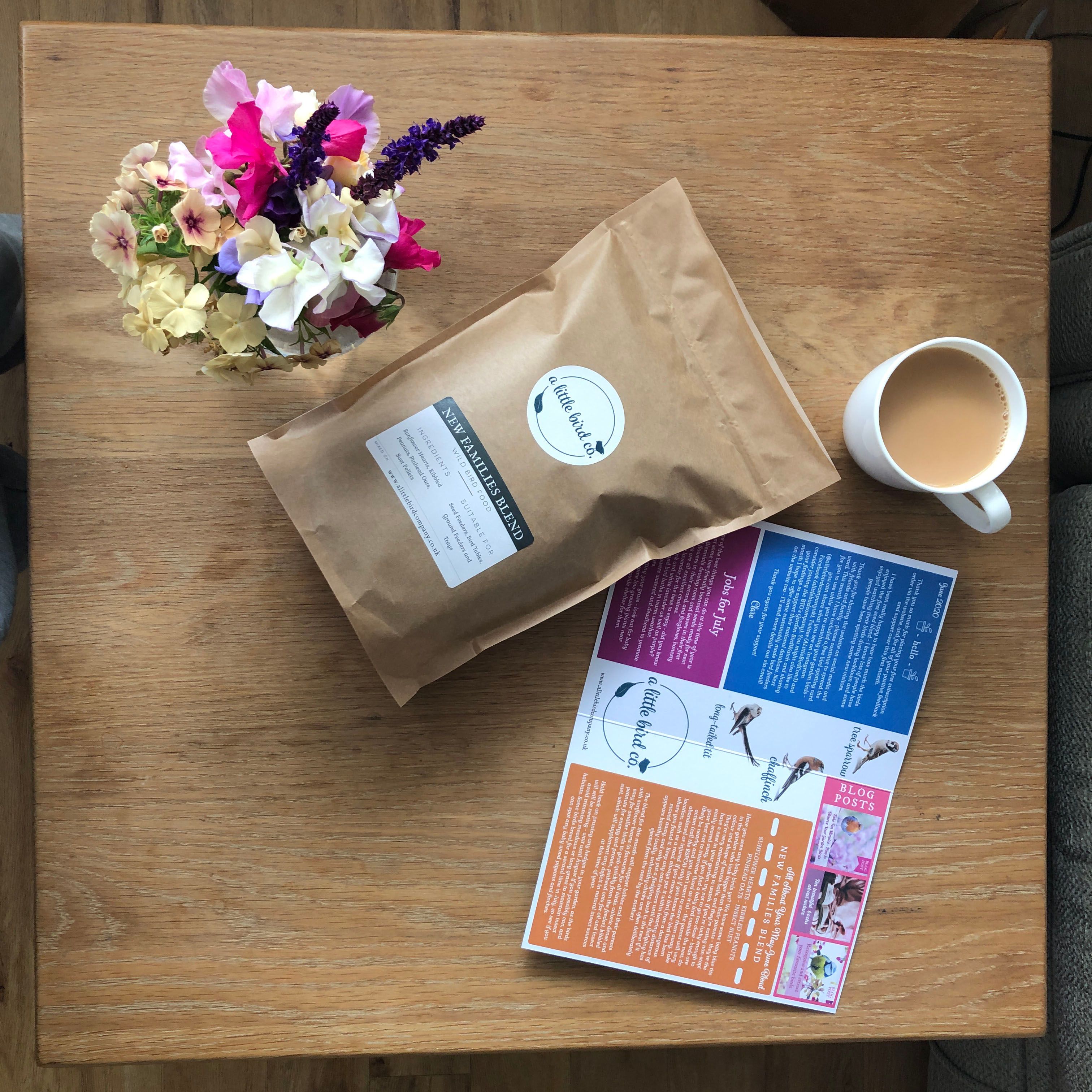 In 2020 alone, the online plant industry has grown by 18%. Given the increasing move towards online retail, which has only been exacerbated by COVID 19, this growth makes sense. Interestingly, we've also seen the growth of an innovative subsector of eCommerce stores who sell on a subscription basis. Traditionally associated with gym memberships and magazines, subscription-based businesses are popping up in almost every industry, offering regular deliveries of everything from makeup, to meals, and of course… plants! In the UK alone, this market is on track to reach over £1 billion by 2022; a forecasted 77% up from its £583m valuation in 2017, according to a Royal Mail report. Replicating the models of companies such as Abel & Cole, the garden industry is waking up to the potential of subscription-based retail, and we took a look at just how they are doing it.
What are subscription products and why are they so popular?
Subscription ecommerce is a business model in which customers are charged a recurring payment (usually on monthly basis) in exchange for regular delivery of goods. There are variations of this model, but the most common is the subscription box; a parcel or package sent out to customers on a regular basis but not necessarily containing the same items each time. In the gardening industry, what you receive often depends on factors such as seasonal availability and carefully designed combinations but it can also be bespoke to the customer. Understanding key trends in the industry can be useful in deciding which products to include.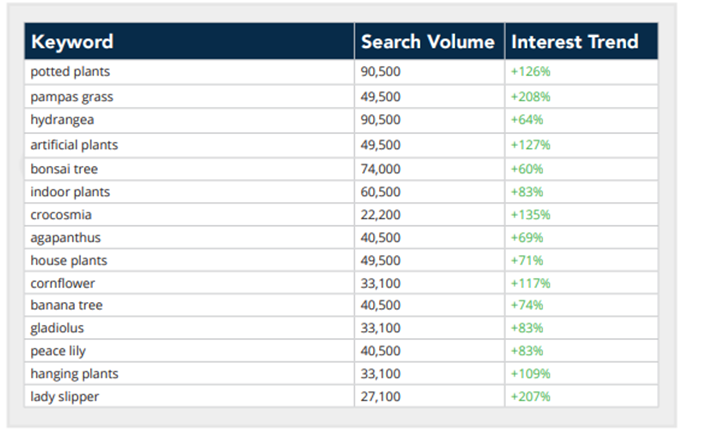 Figure 1. Table of popular keyword searches within the UK's online plant industry (Source: Salient)
Explaining the appeal of the subscription model, consumer, #PlantParent and self-confessed serial subscriber, Hiywet Berhe says:
"Subscriptions are fun! You get a delivery without even thinking about ordering anything, but it also appeals to me for different reasons. I get a weekly fruit & veg box delivered which takes away the hassle of going to the supermarket to shop for them. I'm also subscribed to a weekly flower delivery service (Freddie's Flowers) which to be honest is just because I find the whole experience really exciting, from the flowers themselves to the way they are packaged beautifully with guidance on how to arrange them. "
Let's take a look at how they do it.
Freddie's Flowers
Freddie's Flowers was set up in 2014 and is currently making almost 40,000 deliveries per week. Working closely with growers, arrangements are designed from a palette of 350 flowers and planned 6 – 12 months in advance. Boxes are made to order and contain seasonal flowers along with an arrangement and information guide. Priced at £24, the boxes are delivered to customers' doors each week with payment being taken on the morning of each delivery. Users are also able to skip or cancel at any time by logging into their account online. An added bonus to the service is the recyclable boxes the flowers come in, which are then collected from your home before the next delivery.
Price: £24
Schedule: Weekly
Product: Flowers
Special Perk: Straight from the grower and accompanying arrangement guide
Since Freddie's Flowers started, they have experienced incredible growth, with monthly sales increasing from £255,000 to over £3 million in 4 years, including a five-fold growth over the past three years.
Living Windows
In 2018, London-based Living Windows launched with the goal of opening the world of gardening up to all. They specialise in gardening services, bespoke window boxes, planters, and garden design. Customers (both residential and commercial) can choose between an annual or quarterly membership, and each season, Living Windows will fill their boxes or planters (depending on what seasonal plants are available at the time). Prices range from £34.99 to £64.99, depending on the number and size of the boxes.
Price: £34.99 to £64.99 per box
Schedule: Each season
Product: Plants and Flowers
Special Perk: Boxes are designed to need minimal maintenance
A Little Bird Company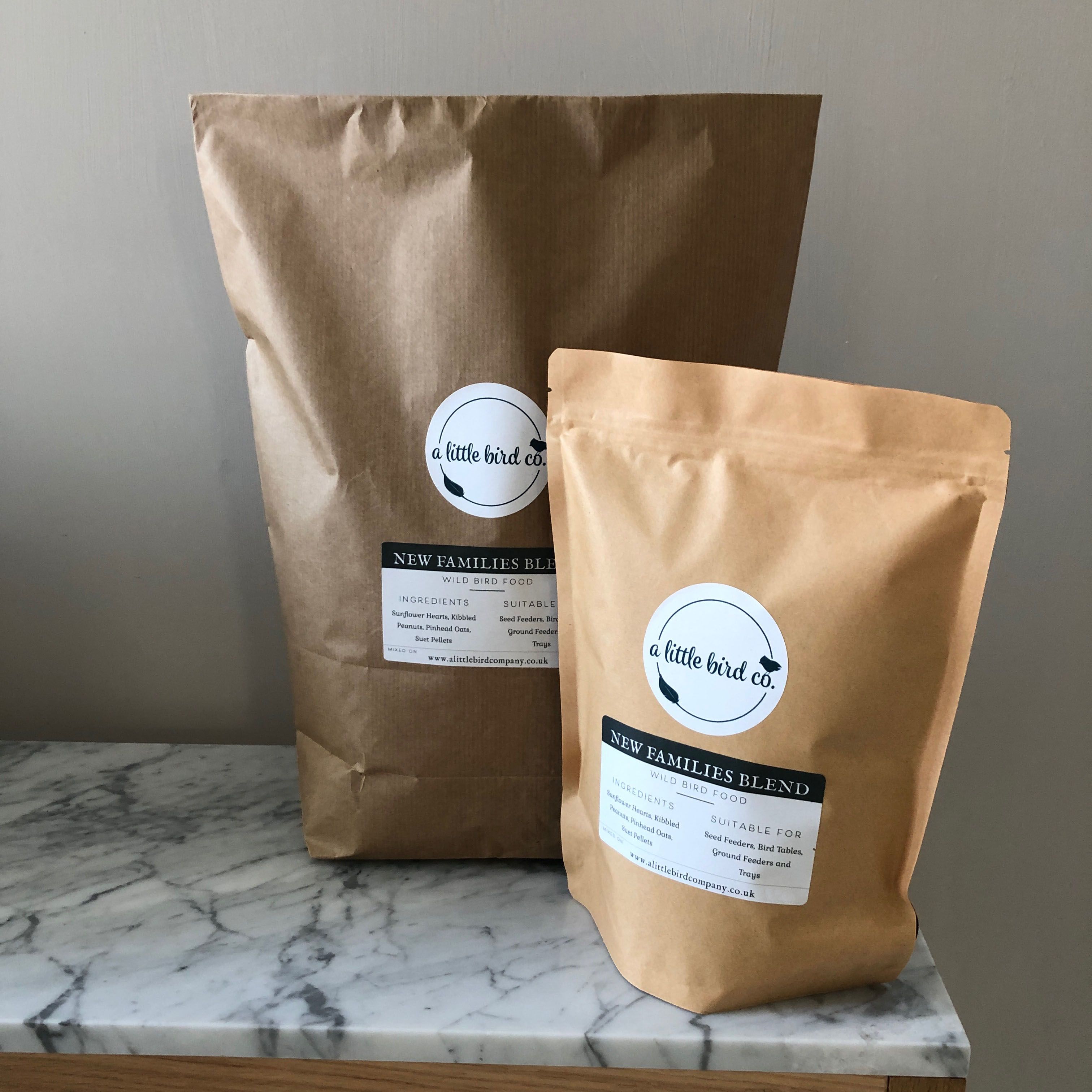 A Little Bird Company sell wild bird food in bags of 1kg and 4.5kg, either as a subscription, one-time purchase or gift set. With a subscription, customers also receive a "Monthly Titbits" information card with details about the composition of the seed blend and tips on caring for garden wildlife. To manage subscriptions, customers need to order by the 20th of the month to meet the cut off for shipping that month. The company also have one bird food blend at a time, changing with each season to keep things simple without falling short on quality.
Price: £8.50/month for small bag or £18.50/month for a big bag
Schedule: Every month or every other month
Product: Bird Seeds
Special Perk: A charitable donation is made for every bag of bird food sold
A Little Bird Company plan to expand the range to include suet block subscriptions too.
Takeaways
Even if the subscription model doesn't work for your business, there are plenty of learnings to take from the companies who do choose to sell their products this way. As we saw with A Little Bird Company, subscriptions can even work for smaller value items like birdfeed and seeds. If you have an online store or click and collect option, you could also incorporate repeat purchases without including the full subscription package. This could be as simple as an additional purchase option at the checkout which enables customers to add items 'on repeat' and at specific intervals.
Overall, consumers are looking for convenience and an entertaining experience from brands that offer something a little bit different. 'Click and grow' seems to be the way to go for many online horticultural businesses, and it also presents an opportunity for the whole industry.
Have you adopted a subscription or repeat purchase model? Let us know what you're doing to offer an innovative customer experience.
---
If you enjoyed this article, you might also like: