10 Mar 2019
Trends in decorative landscaping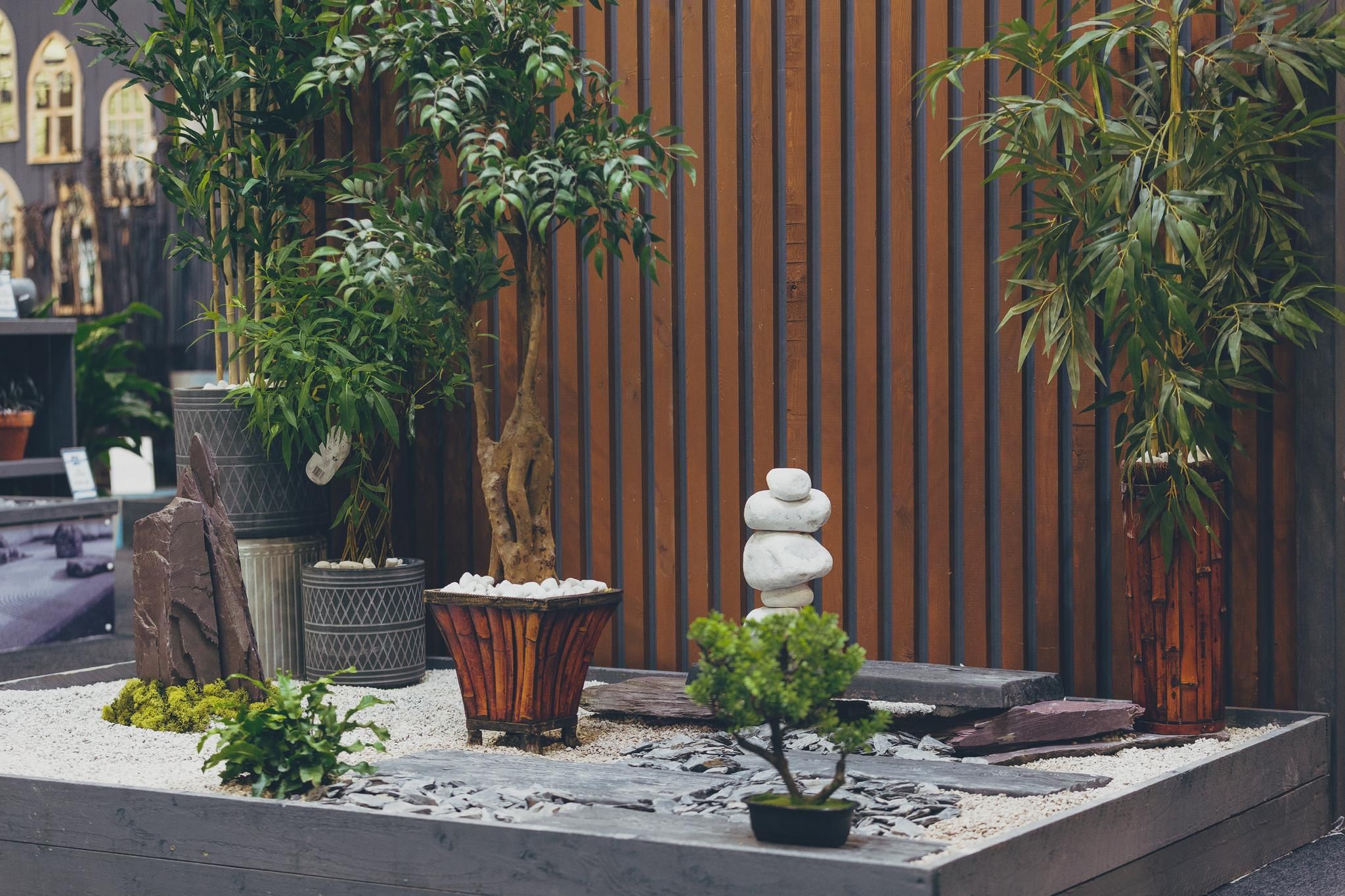 Fashions come and go – and landscaping is no exception. Crazy paving and rockeries were big in the 1970s; patios became the focal point for chintzy garden furniture during the 1980s, while timber decking, gravel and water features soared in popularity in the 1990s as television makeovers introduced the nation to the concept of outdoor rooms.
When Ground Force made its debut in 1997, DIY giant B&Q sold just £5,000 worth of timber decking per year through its national chain of stores. By 2001, when 12million people were tuning in to the BBC's hit makeover series, B&Q's sales of decking reportedly hit £16million. Nearly 20 years on, evolution of materials continues to shape Britain's outdoor spaces. And to see how changes affect decorative landscaping – aggregates such as gravel, stones and rock – it's important to focus on wider trends in the hard landscaping sector.
Landscape expert, David Domoney co-presents Love Your Garden on prime-time ITV with Alan Titchmarsh. The series, which draws between three and four million viewers per episode, has a huge influence on consumer behaviour when it comes to landscaping products. We asked David what the next big trend will be: "One of the biggest growth areas in landscaping is porcelain as part of paving. It's longer lasting and has anti-slip built into the texture of the surface of the slab," David said.
"The diversity of patterns that can be put onto porcelain as part of the manufacturing process is really making it stand out – because you can have something that looks just like decking but is in fact porcelain, and requires no treatment to make it last. The diversity of colours and effects that you get with porcelain, mixed with its durability, is making it one of the fastest-growing landscaping materials," he added.
David says that porcelain products are already replacing natural stone, concrete and decking, as consumers crave its "winning combination of feature and function". But the TV landscaper says the public is still looking for money-saving opportunities: "Creating decking from scaffold boarding – recycled decking – is back in again. Composite deck is still popular and has been growing in the past. Recycled plastics remain in demand," he says.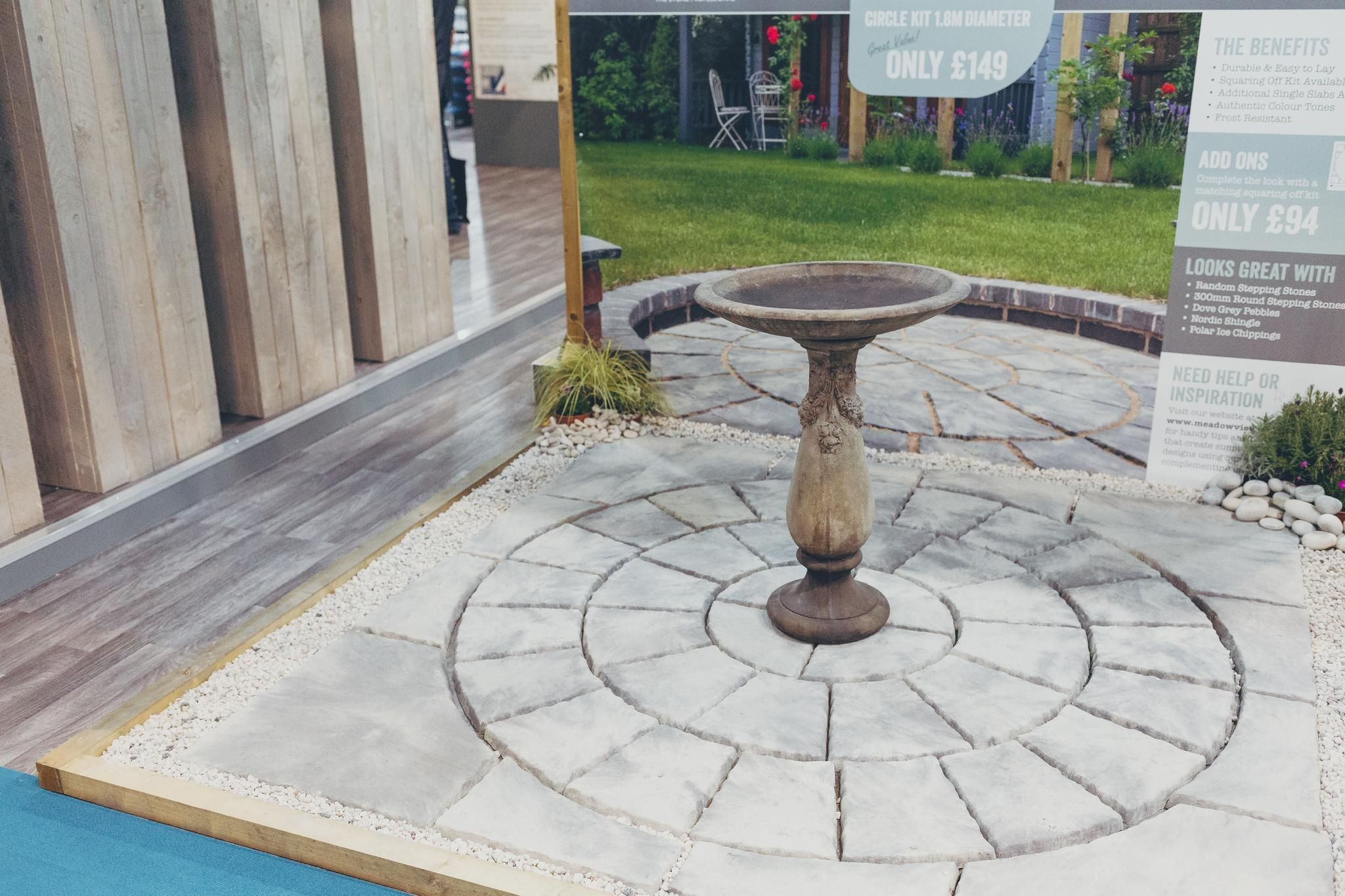 Multi award-winning landscape designer, Chris Beardshaw, a presenter on BBC Scotland's The Beechgrove Garden, says modern landscaping products must have sustainable credentials. Broadcaster Chris, who won an RHS Gold medal for his Morgan Stanley Garden at the RHS Chelsea Flower Show 2019, caused a stir with his extensive use of porcelain landscaping materials.
Chris said: "We went with a porcelain product for paving which has a high proportion of waste clay. The beauty of porcelain paving is that it's only 20mm thick, whereas if you use slate, a logical alternative, then you might be using 40 or 50mm of natural product. As a consequence, the shipping of porcelain is more resource efficient, while it's a consistent product. The aesthetic is pretty much the same: people can't tell the difference between porcelain and a natural product."
With a huge public following, Chris's gardens have a big influence on the landscape sector, and he isn't just a pioneer of porcelain. Chris's landscape designs are increasingly incorporating cement-free concrete, while bamboo is being used instead of hardwoods. He is a fan of slate veneer instead of pure, thick slate, while these contemporary materials blend seamlessly with the latest low-energy LED outdoor lighting.
Whether it's porcelain or natural landscaping materials, an on-trend colour that's in demand is grey. It's having a big influence on decorative materials that accompany hard landscaping. Meadow View Stone, a leading supplier of decorative aggregates and landscaping stone, has witnessed the trend first-hand.
Marketing Director, Sarah Hill, says: "If you analyse the top 20 selling decorative chippings and slates, the top five best-sellers by volume remain unchanged, forming a staggering 47% of total sales. Whilst there is some decline in volume (4%) due to market saturation, with these products now stocked extensively in most supermarkets and high street stores at considerably lower RRP's, they still demand a space in garden centres.
"The trend for products in grey is changing the landscaping category, a natural progression when you consider this colour has been a number one choice in home interiors for some time. Google trend statistics and our sales figures confirm this, with three of our unique products, all of which contain mixes with grey, now featuring in the top 15 best sellers by volume. Sales of these three products accounted for 14% of the total sales within the top 20 sellers so far this year, an increase of 4% compared to the same period last year.
"As some of these products were only recently launched, they are testament to how shoppers are looking to garden centres for something different. Consumers are willing to pay higher RRPs for contemporary products, with 27% of total sales coming from products which retail at £7.99. Compare this to 2018, when the figure was 20% - a big increase," Sarah explains.
Meadow View Stone has witnessed similar trends with paving, with its grey slabs outperforming all other colours, and accounting for over 33% of total sales of decorative concrete. Sarah adds: "Porcelain remains relatively unproven but is achieving serious volume sales in the wider marketplace. Our Porcelain Collection is still in its infancy and with four basic colours in various tones of grey we are confident that this will perform.
"The colour grey – in all its 50 shades – is clearly here to stay, so it's imperative that garden centres freshen-up their product selections to tap into this profitable, established trend."
As market leaders the industry often looks to Kelkay for inspiration. The company's Marketing Director, Sarah Winn, explains what's been 'hot' for Kelkay this season.  She said; "The Borderstone range from Kelkay has seen strong growth in all-natural paving materials, particularly sandstone and granite. Our focus is on developing solutions that will allow our garden centre retailers to profit from this growth trend - which means coming up with creative ways of displaying product and cost-effective logistics solutions.
"Porcelain is also seeing strong growth – it's a really attractive material and is very low maintenance so it is popular with younger consumers.
"These trends in both natural paving and porcelain are driving our new product development strategy and we are looking forward to unveiling a range of new ideas at Glee in September."
At decorative aggregates and landscaping supplier Deco-Pak, Director, Craig Hall has also witnessed similar demand for products in grey tones. Craig says: "In line with wellness trends and demand for natural shades, consumers want neutral accents in their gardens. We have seen a rise in grey and pale-coloured decorative aggregates and paving in 2019, and we perceive that this will to continue into 2020."
In an intensely competitive marketplace, with so many grey aggregates on offer, which decorative landscaping products are standing out? Craig adds: "We have seen growth in our pot-topping decorative aggregates. These easy-to-carry handy packs create instant impact on top of planters, containers and decorative pots. With shrinking gardens and a growing rental market, container gardening is growing, as are sales of decorative accessories which can improve the kerb appeal of any house with minimal effort or creativity."
Deco-Pak says sales of its water features – a popular feature of contemporary landscapes – have soared by 150% year-on-year, as consumers crave "dramatic visual impact and a sensory calming effect". The company has witnessed the rise of eco-savvy shoppers who demand sustainable landscaping materials, with social media driving demand for unique products. Craig sums-up: "Creating Instagram-able statements and centrepieces to publish online is the new social currency consumers are aspiring to. From front of house kerb appeal to dramatic landscapes, consumers are proud to show off their gardens online."
The landscaping industry has its own unique opportunity to show off the latest in design and innovation to a key audience of retail buyers, influencers and media. Landscaping and Garden Decoration is one of the eight core sectors at Glee, the garden trade's showcase exhibition, which takes place at Birmingham's NEC on 10-12 September 2019.
Glee Event Director, Matthew Mein, said: "Consumers are turning to social media to seek inspiration for landscaping projects, and that's driving demand for products with the potential to transform outdoor spaces into sleek, stylish living areas. The days of decking versus paving are long gone – now, consumers are demanding environmentally-friendly, low-maintenance decorative landscaping solutions that blend with their interior décor. For retailers, this presents an opportunity to ramp-up sales by stocking the latest, most innovative and stylish aggregates and materials, which will be showcased under one roof at Glee."