21 Oct 2019
Vegans and organic gardeners drive demand for natural garden products as market for planet-friendly gardening gets set for rapid growth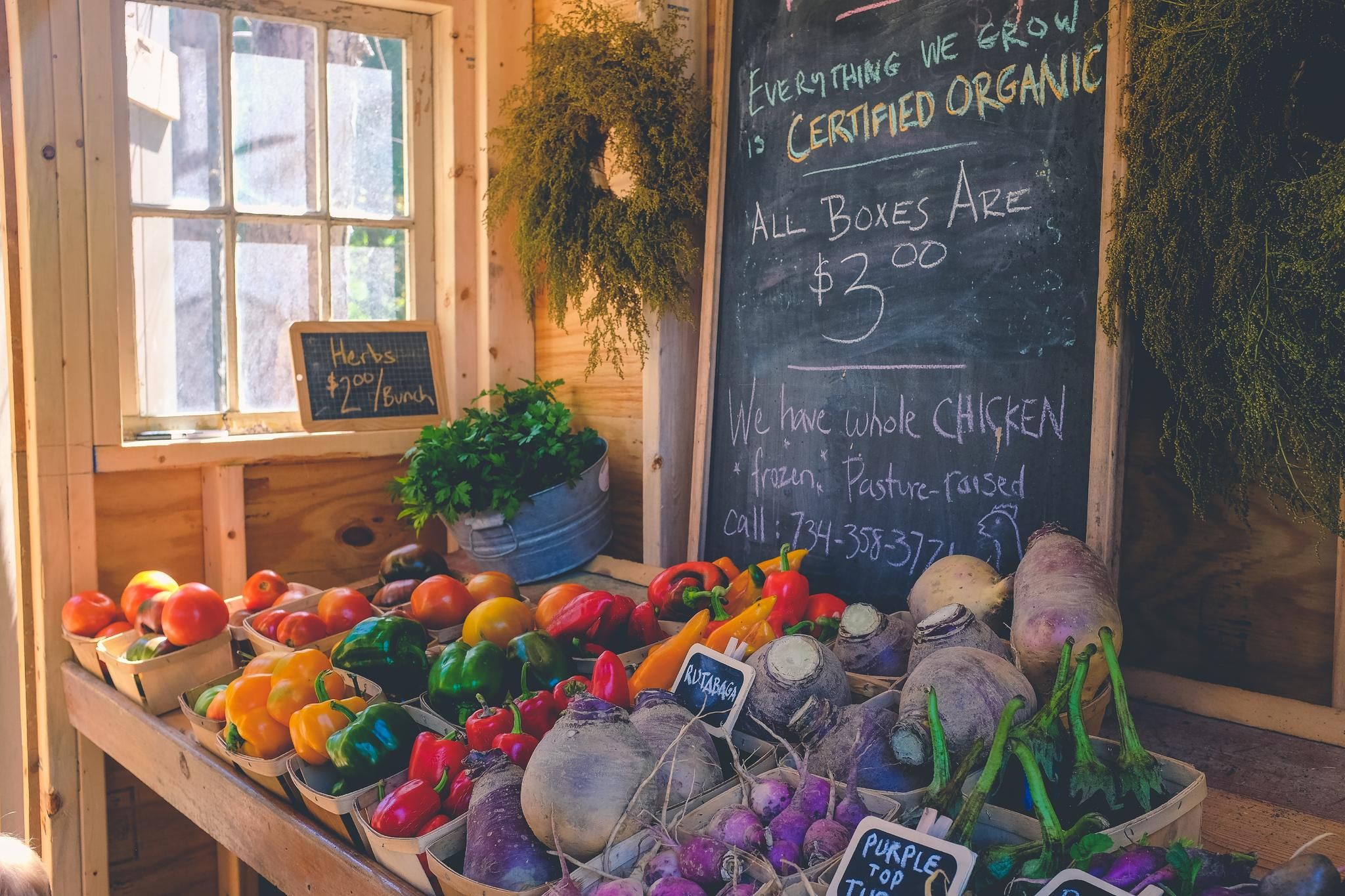 Flick through the pages of any trade or consumer horticultural magazine and you're likely to see a mention of the 'trend' for green gardening. In fact, far from being a passing fad, the shift to planet-friendly gardening started in the 1980s when organic TV gardener Geoff Hamilton took the helm of BBC Gardeners' World. Three decades on, in a world where concern about the planet is escalating, and politicians are declaring a climate emergency, eco-friendly gardening is firmly engrained in British culture.
With a growing band of consumers choosing to grow flowers, fruit and vegetables organically, it's no wonder that demand for natural plant feeds and pest controls is skyrocketing. However, the organic movement has evolved, to encompass soaring interest in vegan gardening. Championed predominantly by a younger generation of eco-savvy consumers, the number of shoppers who are switching to a plant-only, planet-friendly diet is on the up – and that's driving sales of vegan gardening goods, with this fledgling category set to expand exponentially.
The figures speak for themselves. In 2016, The Vegan Society revealed there were 540,000 vegans living in the UK. In the space of just three years, that figure has soared to an estimated 3.5million vegan Brits, according to research by Comparethemarket.com, published in The Independent. According to The Vegan Society, in 2018, the UK launched more vegan products than any other nation. Demand for meat-free food in the UK increased by 987% in 2017 alone. Last year, the value of the UK plant-based food market hit £443million, with the society claiming that veganism "now gets almost three times more interest than vegetarian and gluten-free searches". It's no wonder that manufacturers are clamouring to capture a share of the vegan pound.
With the UK population about to hit 67million, vegans remain a minority, and that's why synthetic plant feed and pest control products still dominate the market. As the garden trade gets ready for Glee, the industry's leading exhibition (NEC Birmingham, 10th – 12th September), we look at the latest developments in the sector, and investigate how the market for fertilisers and bug killers is being shaken-up by the unstoppable rise of veganism.
One company that's riding the crest of a wave from growth in the number of vegans is Natural Grower. It's a supplier of organic fertiliser that's free from any animal matter and made from a bi-product of an anaerobic digester that is fed with maize to make renewable energy for the National Grid. The products are approved by organisations including The Vegan Society and the Soil Association.
Owner, Charlotte Beaty said: "Vegan gardening is the growing movement of the moment. Organic gardening has steadily grown over the last few years, and more people are now looking to grow veganically. Most organic fertilisers or soil conditioners have animal bi-products in them, so vegan growers have been delighted to finally have a nutrient-rich product to use to grow their fruit and vegetables".
The family has farmed in Market Harborough for over 50 years. They invested in the anaerobic digester five years ago and discovered that one of the process's bi-products was a nutrient-rich organic fertiliser, free from animal matter, that could be used to fertilise crops. They used the fertiliser to replace chemical fertilisers on their land and soon saw outstanding results in their crops, garden vegetables and plants. Charlotte adds: "Naturally, we wanted to share this success with other keen gardeners looking for an effective, organic and vegan-friendly fertiliser solution." At Glee, the company will showcase the liquid and mulch (soil conditioner) versions of Natural Grower.
German organics giant Neudorff has made big inroads into the UK market for green garden products that harness the benefits of natural active ingredients. Many of its products are already certified by the Organic Farmers and Growers Association, but to meet growing demand from vegan consumers, the company will launch a new Vegan Society-accredited range of products at Glee. Buyers will be aware than vegan lines have been included in Neudorff's line-up for some time, but the new stamp of approval – which runs across new and existing products – gives the range additional clout.
Neudorff's Jude Beharall said a new generation of gardeners and increased consumer awareness of the ingredients used in weed, feed and control products was driving demand for vegan products. He explained: "Our range already included vegan-friendly liquid feeds, and in order to market them more effectively, we sought accreditation from The Vegan Society for those products. Furthermore, we will introduce a new vegan product at Glee."
Continuing the eco-friendly theme, Hozelock will be promoting its Pure BioMix, which helps consumers to create home-made natural fertiliser. A Hozelock spokeswoman said: "Natural fertilisers are considered to be more productive, and to have higher active constituent levels, than artificially created feeds, without any risk of harming wildlife or pets. With Pure BioMix, in addition to helping protect plants from disease by creating their own fertiliser, gardeners will also reduce the amount of single-use plastic used compared to buying ready-to-use packs of artificial fertilisers. The BioMix will provide free natural fertiliser on tap." As well as promoting Pure BioMix to buyers, Hozelock will be celebrating its 60th anniversary.
Lawncare is another category that's being driven by demand for natural products, and DJ Turfcare, supplier of the established MO Bacter fertiliser brand, has a new addition in its stable that's 100% organic and safe to use on lawns frequented by pets and children. MO Bacter Instant Lawn Tonic is said to destroy moss in 24 hours, and it can be used throughout the year as long as there is no threat of frost. Dead moss can be raked out and reseeding can take place straight away. Managing Director of DJ Turfcare Equipment, David Jenkins, said that he believes that MO Bacter Instant Lawn Tonic will "prove to be the ideal answer to persistent and difficult moss problems".
Another launch aimed at gardeners who are concerned about the environment will come from Doctor Organics, which says it has a new product to "help the organic-conscious gardener to provide probiotic nutrition and strengthen plants, thereby helping with many common diseases while keeping pollinators happy". By helping pest-eating insects, the company says, a balance can be established in gardens that results in easy pest control.
A spokesman says: "We have a small plant protection spray that dilutes to 100 times its volume to treat plants to a break from nasties that like to eat or set-up home in leaves and flowers. We have a soil treatment for lawns that is animal, child and worm friendly, whilst making grass healthy and green."
Even outdoor cleaning products are being tailored to the chemical-free markets. Block Blitz will launch Block Blitz Zero at Glee – a new naturally-derived, chemical-free outdoor cleaning and protection product. It has been designed to remove dirt, grime and mould from all outdoor hard surfaces while deterring algae, moss and weed growth, reducing the need for chemical weed killers and toxic biocides.
A Block Blitz spokesman said: "There is growing demand for natural controls in the garden care sector. Block Blitz Zero contains active botanical ingredients and no synthetic chemicals. It is child safe, pet safe, wildlife-friendly and suitable for the vegan market. Packaged in 100% recycled plastic, the ground-breaking formulas are the result of a slow manufacturing process that requires minimal energy consumption."
While rivals are focusing on the market for vegans and organics, garden products giant Westland says its strategy for Glee will be to "highlight changes being made across the company's entire portfolio, to reflect key trends and industry changes". Westland's Head of Communications and Insight, Jo Wilkinson, said: "Shifting consumer behaviour means that the horticultural industry needs to adapt, which is why we are making it our focus to protect, educate and innovate for the future of gardening."
Westland's Glee launches will focus around "an ethos of problem prevention instead of solving." Resolva Weed Stop Decorative Ground Cover is made of wood fibre and bark fines and is said to deliver 75% better weed prevention than bark, while Resolva Weed Preventer is an "innovative new product that seeks to create a new sector in the market". Its 100% natural formulation is claimed to reduce the need for hand-weeding in beds, borders and veg patches, by preventing weed seeds developing. Westland will also "launch a new category" at Glee with 2-in-1 Feed and Protect products which strengthen plants, helping growth to remain disease-free. Products will be aimed at rose, and buxus growers.
Glee Event Director, Matthew Mein, said: "The shift towards natural, organic and vegan products is generating an outstanding level of innovation across the industry, with new categories set to emerge that cater for the next generation of environmentally conscious consumers. Whether it's plant feed, pest prevention or weedkillers, buyers looking to stock the latest must-have products will be spoilt for choice at Glee this September."