Grow My Tree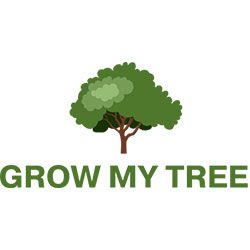 We are a company based in Germany whose founders have a strong track record in entrepreneurship, ethics and business. Based on our passion for
more sustainable living, we grew into a professional company called growmytree.com. We are passionate about our mission to inspire companies and individuals to plant trees.
Our vision
To be the leaders in tree-planting, while developing cutting edge technology solutions that connect an ecosystem of customers, businesses & tree-planting farmers.
Our mission
We leverage the latest industry insights and trustworthy network of tree-planting partners to bring our customers closer to their sustainability goals, while securing a fair future for our Planet A.
Our purpose
To secure a fair future for our Planet A and all of humanity, as we believe that climate change can still be solved & businesses can serve as multiplactors for positive impact.
Our values
Trust
Sustainability
Responsibility
Kindness
Passion
Mastery