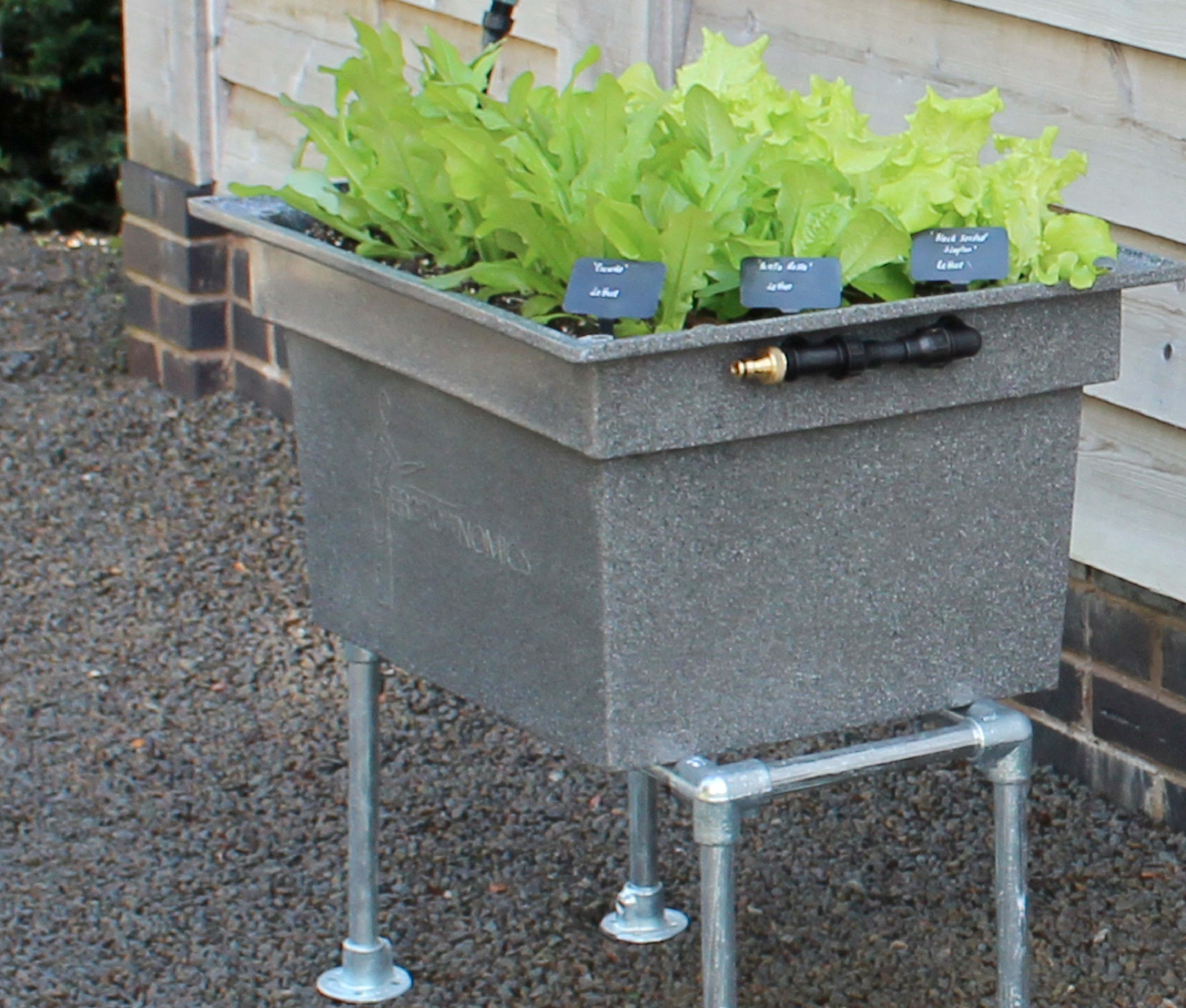 The smallest in our range, the One Planter is ideal for complete beginners working within a very confined space, and best suited to growing a variety of aromatic cocktail and culinary herbs, or even dedicated entirely to a mixed salad-bag!
Our planters provide 'real-world' functionality for home-growing in compact spaces, including a drip-irrigation system (and two-part filter drainage – to keep everything clean!), patented plant-training system (allowing crops to be grown at high densities), and a customisable leg length, to ensure a comfortable working height (as well as preventing back-strain)!
And finally – because we're serious about building things that last – our planters are manufactured using rotationally moulded (food-safe) MDPE, galvanised steel, brass and aluminium. It's a no compromise approach, but it means that all our planters have a design- life of 50 years, outdoors!
Available in 'Millstone', 'Marble', 'Purple' & 'Recycled Black'.
Categories
Pots & Planters
Grow Your Own
Irrigation Systems
Garden Features