Wooden Rabbit Hutch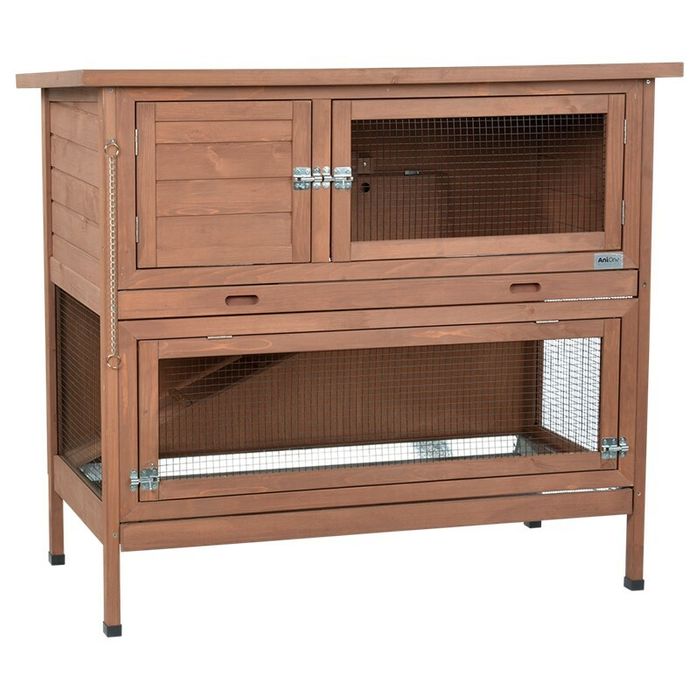 The top level features a hutch with separate sleeping area. Both have doors at the front and the roof can be completely opened for access. A special flooring material makes cleaning really easy.
A lockable hatch with ramp leads down from the hutch to the run. This can be closed at night or at other times when you don't want your pet to go out. A door at the front of the run gives you the option to add another run, giving your pet more space to roam.
The hutch is made of weatherproof, treated wood and features a slight decline to the back so that rain water can run off easily.