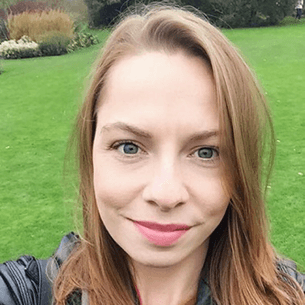 Annabelle Padwick
Founder
,
Life at No.27 and National Growing for Wellbeing Week
United Kingdom
Annabelle is the slightly nutty and super passionate Founder of Life at No.27 and National Growing for Wellbeing Week. She is also as a successful gardening and wellbeing-based therapist, freelance writer, blogger, speaker, potato growing addict and radio personality – using her fresh approach to promote the magic of gardening and Grow Your Own.
Inspiring more people, particularly the younger generation, to put down their phones and pick up a spade. Annabelle has become a regular face at events throughout the gardening calendar and hosts a monthly radio show where she shares her allotment journey, the latest in the gardening industry and top tasks each month.
Through her passion and energetic enthusiasm, she aims to change the way allotments and growing your own are viewed and bring laughter, pure joy and wheelbarrows full of empathy to the gardening world.
Showing that gardening can change your life in so many ways, both mentally and physically – whilst keeping it simple, easy and more than anything fun.
Most importantly, she is now developing and building her UK wide vision for Life at No.27 – creating a bespoke allotment-based support network to help change lives across the country, accessible through self-referral, GP's, psychiatrists and local councils. As well as, delivering wellbeing and national curriculum-based programmes in to schools to support those students of all ages struggling with social and emotional circumstances.
Annabelle is also proud to be an Ambassador for Thrive, the UK National Charity which changes lives through gardening.