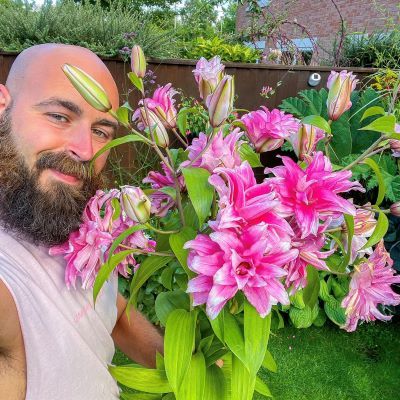 Luke Newness
Social Media Sensation
,
The Pink Gardener
Hi I'm Luke, also known as Man About Gardening on Instagram, I am an avid hobby gardener living in Shropshire with my wife, two children, four cats and a bunny.
I have a huge passion urging people to start their gardening journey and of course get into Pink!
I love everything pink, the colour brings me so much joy when walking into the garden after a long day. Gardening is my me time, to clear those daily worries away and to also help mother natures wonders.
Gardening is for everyone, no matter the size of your garden or the colour scheme you enjoy, once you get the bug like I did there is no stopping! Just hide your wallet from yourself time to time.