16 Apr 2023
AMES UK expands merchandising team to increase countrywide coverage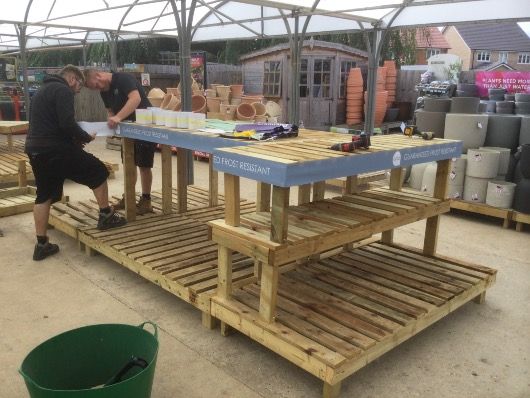 In a move to further support retail customers across the garden centre, DIY and retail channels, and to ensure optimised sales opportunities on the shop floor, AMES UK has expanded its merchandising team.
With national coverage and a focus on the entire AMES UK brand portfolio, including Apta, Kelkay and La Hacienda, this new singular merchandising team will offer significant improvements for all customers, who can now access an expert team whenever needed.
Led by Dan Charles, Jack Dorien and Brian Cobb, this 40-strong team – which includes new recruits such as Martin Turner and John Evans in recent weeks - has over one hundred years of combined experience; experience that enables them to recognise new merchandising opportunities and create displays that work best for individual consumer demographics in each individual customer centre.
This new larger team not only provides an unrivalled playbook but it also means AMES UK customers, whether stocking Apta pots, La Hacienda water features or Kelkay aggregates, will benefit from a dedicated point of contact. Covering smaller areas, retailers will enjoy a more personalised and connected service, with more products brought to life instore.
Talking about this new expanded team, Nick Jones, AMES UK Commercial Director said: "Historically we have worked in specific sales channels with specific teams dedicated to these channels; this in turn has meant we only focused on certain parts of our total AMES product offer. Through the 2022 season we expanded the breadth of products that our merchandising team interacted with at store level which we know paid dividends for retailers. This latest development, with the consolidation into one cohesive team, marks a significant milestone for AMES UK and for the service levels we can provide to our customers."
Find out more
Further details about AMES UK can be found at https://ames-uk.com/