26 May 2023
Coco & Coir Houseplant Compost Wins!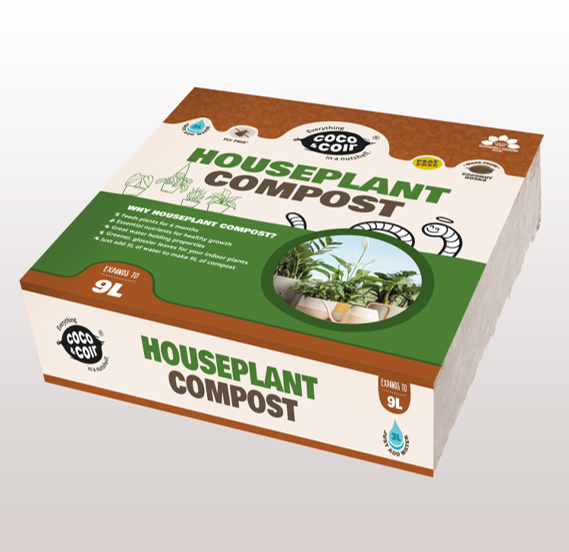 Southern Trident Receives Prestigious Award for Garden Care Product of the Year
Southern Trident the leading provider of innovative gardening solutions, is thrilled to announce that it has been honoured with the highly esteemed Best Garden Care Product award for its new Coco & Coir Houseplant Compost range at the prestigious DIY Week Awards ceremony. This recognition showcases Southern Trident's commitment to excellence in creating top-quality garden care products and highlights its dedication to empowering garden enthusiasts whether they have large or small gardens or a flat or apartment.
The Garden Care Product of the Year is a highly regarded accolade that recognizes outstanding contributions to the gardening industry. Chosen by a panel of industry experts, this award signifies consistent efforts in developing cutting-edge and environmentally friendly solutions that revolutionize the way we care for our gardens.
With a deep understanding of the needs and challenges faced by houseplant enthusiasts, the new compost pushes the boundaries of innovation. Southern Trident's commitment to research and development has resulted in the creation of a diverse range of houseplant composts including Houseplant, Cactus, Citrus and Orchid that address the unique requirements of plants. All of this while ensuring sustainability and environmental responsibility in a way that is easy for the supply chain to handle, merchandise well, is easy to carry home and simple to expand and use in its own re-sealable expanding bag.
Kaz Edwards, National Account Manager who collected the award said "We are extremely honoured to receive the Best Garden Care Product award. This recognition is a testament to the hard work and dedication of our entire team, who are passionate about creating products that make gardening a delightful and fulfilling experience for everyone. We are grateful for the trust and support of our customers, which has driven us to continuously innovate and improve."
The Coco & Coir Houseplant Compost stood out from the competition due to its exceptional performance, ease of use, and its positive impact on plant health and growth. Designed with a keen focus on the retailer and user experience, the product offers a seamless gardening experience for beginners and seasoned gardeners alike. Its intuitive features, advanced technology, and eco-friendly formulation make it a truly remarkable garden care solution.
For more information about the award-winning garden care product, please visit https://southerntrident.com/
https://vimeo.com/828974868/8294cace2b?share=copy