07 Jun 2023
Dymak Returns with Expanded Garden Range & New Collection at Glee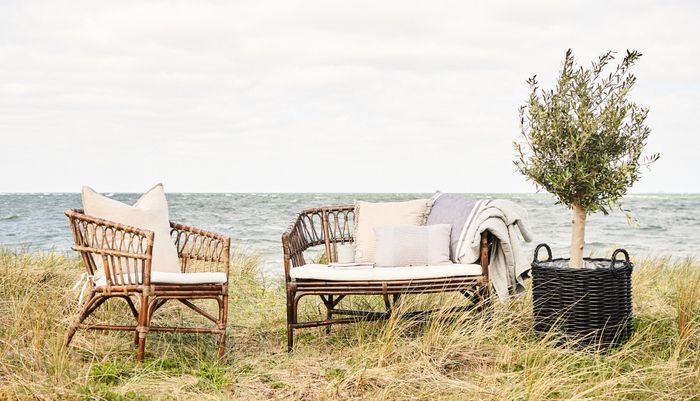 Dymak, the renowned Danish supplier, is delighted to announce its return to Glee for the second consecutive year with an even larger range of garden products. The highly anticipated tradeshow, which is scheduled to take place in Birmingham from June 27 to the 29th, will serve as the ideal platform for Dymak to unveil its latest collection and innovative solutions.
The buzz is palpable at Dymak's headquarters in Odense as the final preparations are underway for the upcoming fair. Trucks are being carefully loaded with an array of new and exciting products that are set to captivate visitors at Glee. This year, however, Dymak is adding an extra dose of anticipation by introducing a completely new collection and product solution that has been in the works for a long time.
The brand-new collection, fittingly called Everyday Essentials, consists of various garden products, including pottery, planters, lanterns, garden furniture, and baskets. The products all feature neutral tones, calming patterns, and shapes, designed to seamlessly be integrated into any garden space. Adding to the excitement, Dymak is also introducing a brand-new solution, the pallet solution. A solution that can be tailor-made to allow end retailers to align with individual brand identities across all platforms and stores.
"We are thrilled to return to Glee, showcasing our expanded range of garden products and launching our exciting new collection, Everyday Essentials," said Jackie Eades, Head of UK at Dymak. "We believe our carefully selected products will inspire and elevate outdoor spaces, and we look forward to connecting with industry professionals and sharing our vision at the fair."
Dymak's booth can be found in Hall 6, Stand No. 20A61-B61, from June 27-29th. Visitors are invited to immerse themselves in the diverse garden product range and discover the passion at Dymak's booth. To learn more about Glee, please visit Glee's website.
About Dymak:
Dymak Inc is a global supply chain partner with over 25 years of experience in supplying unique products for growers and gardens worldwide. With its headquarters in Odense, Denmark, Dymak Inc operates sales offices in Germany, the United Kingdom, Holland, Canada, and the US. The company also maintains its own sourcing offices in more than ten countries across Europe and Asia, ensuring high-quality products and transparent relationships with suppliers.
For further inquiries or additional information, please contact:
Jackie Eades
E-mail: je@dymak.co.uk
Phone: +447394563716