20 Jun 2023
Empathy Products: Harnessing the Power of Mycorrhizal Fungi and Beneficial Soil Bacteria for Peat-Free Compost in UK Gardening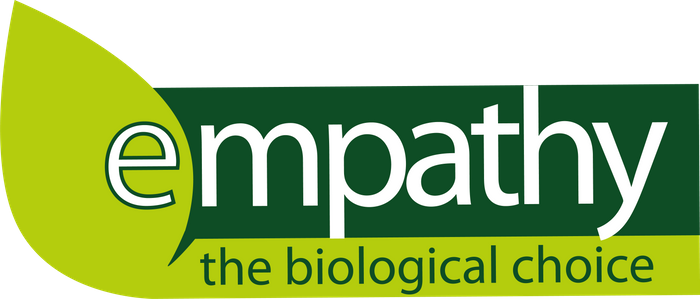 It's important to stay informed about sustainable practices that can enhance our gardening skills. Biofertilisers, specifically Empathy products containing mycorrhizal fungi and beneficial soil bacteria, offer a promising solution to overcome the challenges associated with peat-free compost. Understanding how these products can improve the growing performance of peat-free compost will greatly benefit UK gardeners.
Peat-free compost has gained popularity due to environmental concerns surrounding the extraction of peat, a non-renewable resource. However, gardeners have encountered challenges when using peat-free compost, including reduced nutrient availability and water retention compared to traditional peat-based compost.
Enhanced Nutrient Availability:
Peat-free compost often lacks essential nutrients necessary for healthy plant growth. Empathy After Plant Biofertilisers containing mycorrhizal fungi and beneficial soil bacteria address this issue. The mycorrhizal fungi extend the root system, increasing the surface area for nutrient absorption, while the beneficial soil bacteria release nutrients from organic matter in the compost. Together, they enhance the availability of nutrients to plants, ensuring optimal growth and development.
Improved Water Retention:
Peat-free compost tends to dry out quickly, potentially causing water stress for plants. However, when mycorrhizal fungi colonize plant roots, they create a symbiotic relationship that enhances water uptake and retention. The extensive fungal network acts as a water reservoir, reducing the risk of drought stress and maintaining moisture levels for plant health.
Promoting Sustainable Gardening Practices:
By incorporating empathy products into gardening practices, UK gardeners embrace sustainable gardening methods. These biofertilisers, enriched with mycorrhizal fungi and beneficial soil bacteria, reduce the need for synthetic chemicals and promote a healthy, balanced ecosystem.
Harnessing the power of mycorrhizal fungi and beneficial soil bacteria, offer a compelling solution to enhance the growing performance of peat-free compost. By improving nutrient availability, water retention, and overall plant health, empathy products empower gardeners to achieve successful gardening outcomes while minimizing environmental impact. Exploring and adopting these biofertilisers will enable gardeners to cultivate thriving plants while caring for the environment. Embrace the potential of empathy products, learn from gardening experts, and embark on an exciting journey that harmonizes sustainable gardening principles with your gardening endeavour's.