Natures Pharmacy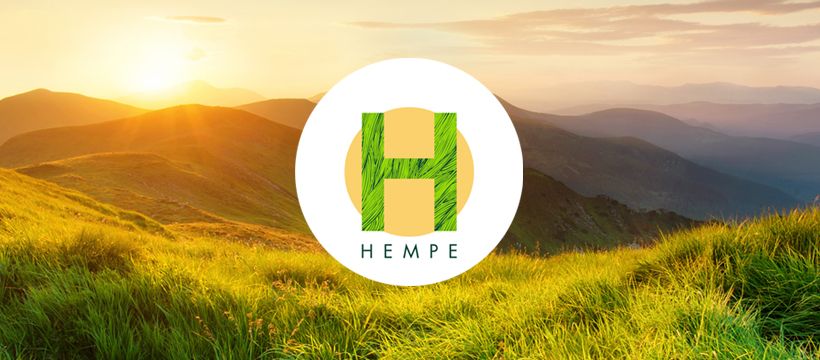 Hempe specialise in the very best quality, legally registered, natural cannabinoid-based health products, backed by strong scientifically-proven research.
Hempe
Glee 28th – 30th June 2022
Hall 8-20 Stand: 7A42
NEW NATURAL RELIEF PRODUCTS FOR GARDENERS
Hempe, the UK's specialist manufacturer of the highest quality, legally registered, natural cannabinoid-based health and skincare products will be displaying their new range of products to provide relief for gardeners tired and sore muscles and joints as well as irritated skin.
Perfect for gardeners to use themselves or a great gift idea, Hempe products naturally bring down inflammation and are a safe way to manage skin complaints, aches and strains.
Hempe take the very best natural ingredients for relief and combine them with CBD*, during a rigorous formulation process that has resulted in three powerful topical products that provide fast acting, effective relief for sore muscles and joints including Hempe Hot Muscle & Joint Gel, Hempe Ice Muscle & Joint Gel and Hempe SOS Balm.
Hempe Hot Muscle & Joint Gel is a powerful warming formula enriched with CBD, Clove Oil, Menthol, Eucalyptus and Vitamin E providing rapid relief of muscle and joint pain.
Hempe Ice Gel is a powerful cooling menthol formula enriched with CBD, Mint, Pine, Menthol and Laurel providing rapid relief of stiffness in muscles and joints.
Hempe SOS Balm is a natural, multi-purpose, nourishing, soothing and regenerative balm which is perfect for gardeners who may suffer from dry, inflamed or irritated skin. Fragrance free and free of any other potential irritants this balm is suitable for treating eczema like skin issues such as atopic dermatitis.
According to Founder, Farard Darver: "Consumers are becoming increasingly aware of the incredible benefits of using natural CBD.
The striking branding and memorable name mean consumers will easily spot these products, making the Hempe range a 'must-stock' range for retailers who want to offer attractive gift ideas while maximizing on the lucrative trend for offering natural pain relief solutions."
*CBD is a natural bioactive ingredient that adds a therapeutic benefit to topicals. It has strong anti-inflammatory, antioxidant, anti-itch and anti-bacterial properties and can help to stimulate the healing process. All Hempe products are derived from certified EU hemp with none of the psychoactive effects associated with THC.
For further information please see:
1. Hempe® CBD Hot Muscle & Joint Gel
2. Hempe® CBD Ice Muscle & Joint Gel
3. Hempe® CBD SOS Balm
-ENDS-
For press enquiries, please contact becky@lloydrobertspr.com +44 (0)7960 718712
Issued on behalf of HIR Global www.hir.global/collections/hempe
https://youtube.com/shorts/GFfgG2n_hx8?feature=share