27 Jun 2022
LANDMANN to Exhibit At Glee Garden & Home Trade Show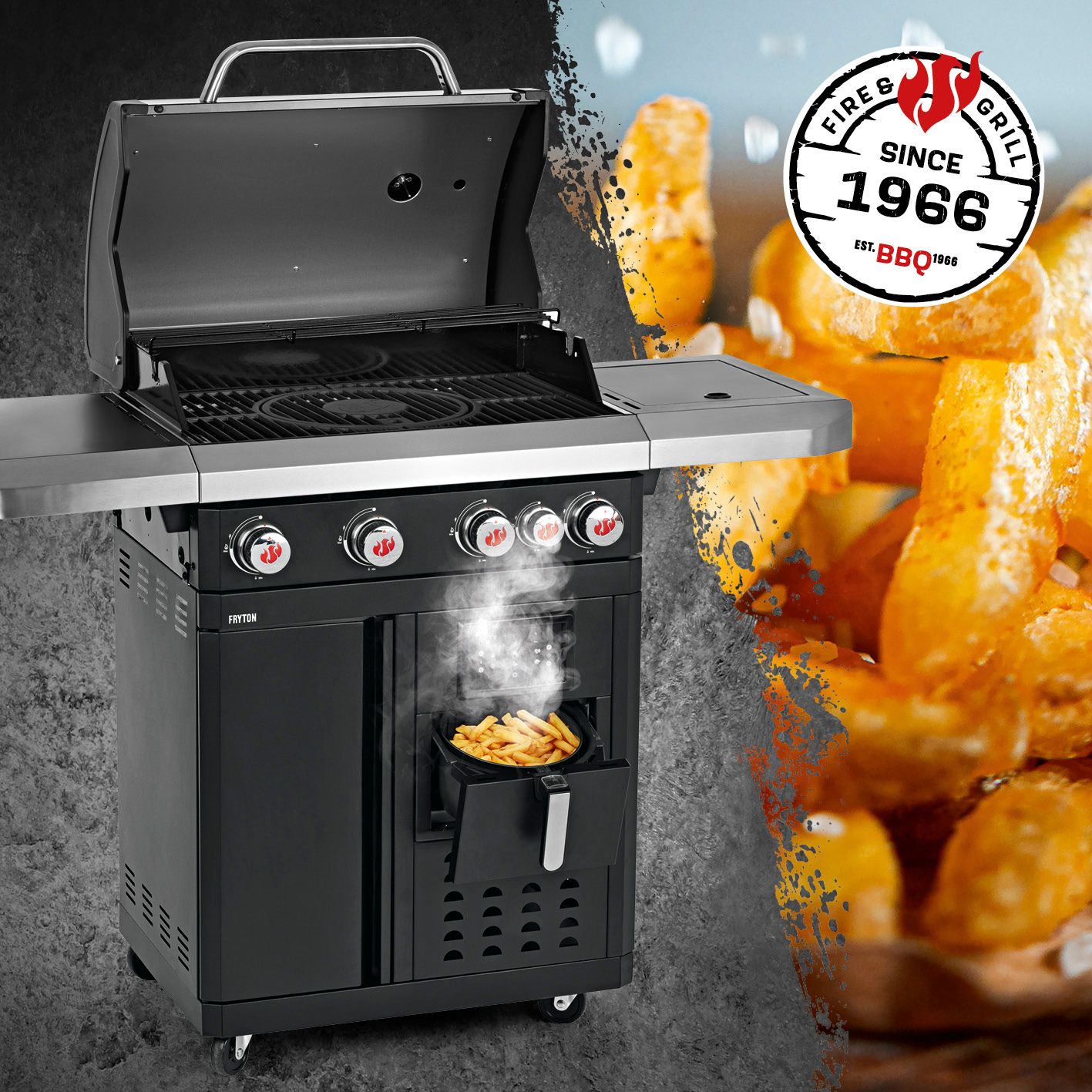 To mark their appearance with a bang, LANDMANN will be showcasing their brand new NPD including the exciting Fryton - the first ever BBQ to feature an airfryer. To see for yourself check the video here.
The Fryton is an innovation that makes dreams come true: You can BBQ and air fry in one, so you can be more flexible with your cooking more than ever before.
The airfryer is the perfect addition to the BBQ, it allows you to grill, fry and cook outside - perfect for creating tasty BBQ sides such as garlic bread, jacket potatoes, cauliflower wings, chicken nuggets, and fries.
The Fryton comes with all the features you'd expect from LANDMANN, such as the 65 x 40cm Modulus Cooking System cast-iron grill, which helps food stick less, cook faster and distributes heat more evenly.
The new BBQ, which is perfect for groups of six or more people, features four 3kW burners with piezo ignition. There is also a 3.0kW stainless-steel adjustable side burner. Side burners are ideal for making smaller side dishes or sauces whilst grilling. They allow you to cook different foods at different temperatures without affecting the main grill.
The Fryton also comes with a double walled lid and thermometer which helps to retain heat and an enamel coated steel warming rack, perfect for keeping food warm and letting meat rest.
Not only this, but to celebrate LANDMANN's recent partnership with Chef For Foodies, top chefs will be at the LANDMANN stand (19EE22) offering delicious BBQ tasters to all who come by, as well as useful BBQing tips.
This follows on from the recent launch of the LANDMANN and Chefs for Foodies BBQ food boxes and the LANDMANN Grill Academy that allows BBQ lovers to get involved in interactive cooking classes to improve their BBQing skills.
LANDMANN Look forward to welcoming you at their stand in a few days time.
ENDS
For further information please contact landmann@smokinggunpr.co.uk
https://landmann.co.uk/products/fryton-4-1-cook-3in1-grill?_pos=1&_sid=9dfcc7379&_ss=r