17 Jun 2022
NEW BRAND, NEW PRODUCTS, NEW VISION! NEW ZEST UNVEILED AT GLEE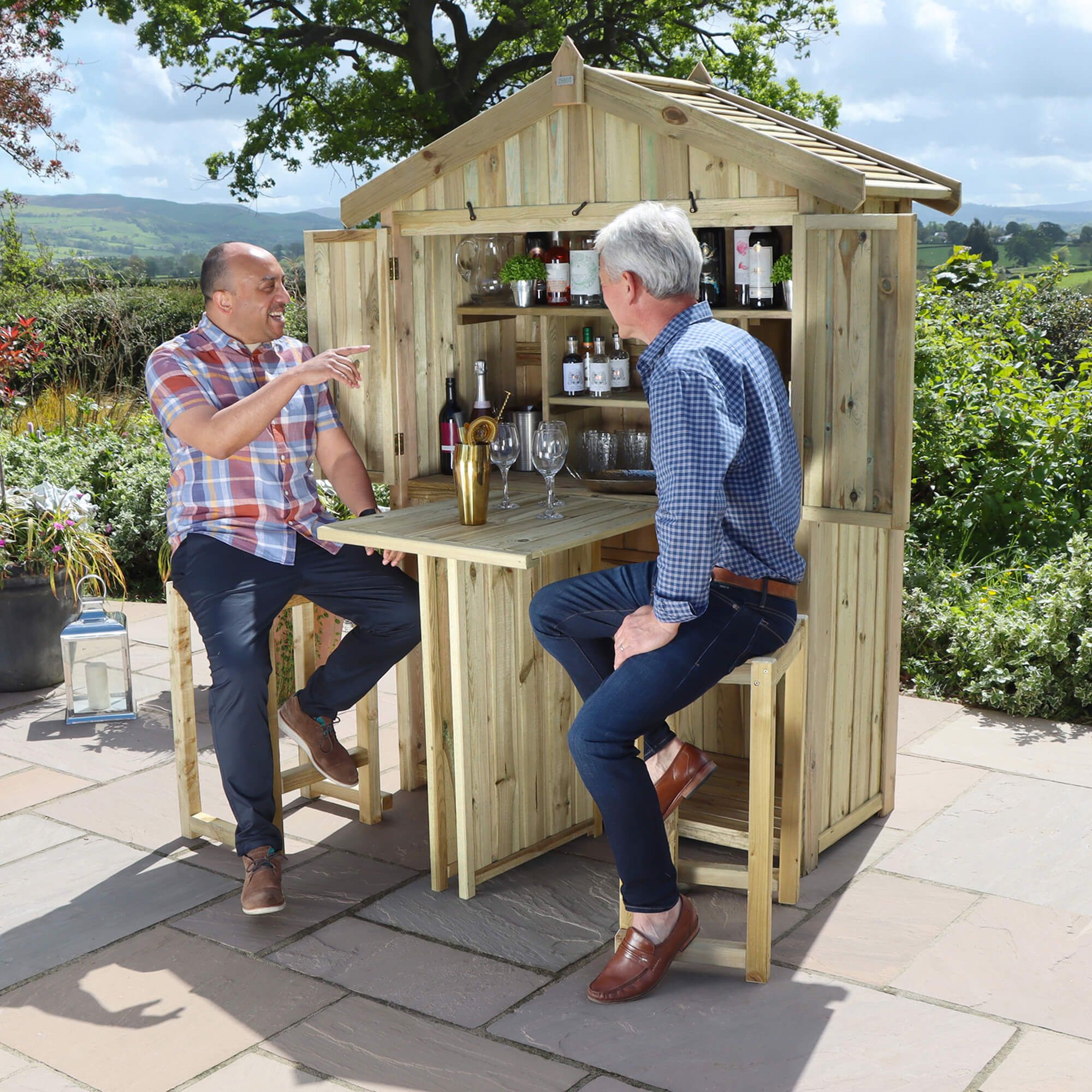 New Brand, New Products, New Vision! New Zest Unveiled At Glee
Now branded as Zest, the company will unveil its consumer-facing new positioning: Zest Outdoor Living – The Natural Choice, a new trade and consumer website, and a collection of innovative, on-trend new products. The stand will also feature top sellers and award winners from the existing range, plus strong communication of Zest's commitment to sustainability.
Zest has invested significantly in its innovative in-house product design team and facilities during the last year, as well as in its marketing collateral and customer support. Product development includes the new Freya contemporary garden dining and seat range, attractive bench seating and exciting new planters, as well as a stunning on-trend garden bar and two stool set, a garden pizza oven table and innovative keep safe parcel storage. The team has also created and designed all visuals and will build the stand itself, while sister company, The Woodworks Garden Centre in Mold, North Wales will supply the planted floral displays.
A key theme of the Zest stand for Glee 2022 will be the company's commitment to sustainability, with ethical sourcing and environmental responsibility shaping an environmental policy covering not only products and packaging but also operational and transportation processes.
The product range is all handcrafted from slow-grown softwood, sourced from responsibly managed Forestry Stewardship Council® (FSC®- C114990) forests, and the company, together with its main supply partners in Eastern Europe, is dedicated to re-planting and nurturing woodland habitats in Europe and the UK. Zest is equally committed to the recycling of and reusability of all packaging, with the minimization of single-use plastic, the top priority. While the company reconfigures its 'tree saver' pallets, timber offcuts are utilised to power the five biomass boilers which heat all Zest offices and warehouses. Every suitable roof has solar panels installed and rainwater is reused, wherever possible.
Using DFMA (design for manufacturing and assembly) principles, Zest ensures that all transportation, for importing and stockist deliveries, carries the maximum number of products for the available space in the most space-efficient packing configurations. With all loads full to capacity whenever possible, the number of overall miles of road freight is substantially reduced.
Head of Commercial Development, Simon Davison commented, "We're thrilled to be returning to Glee with new products to show our garden centre stockists and online retailers. We've made a huge commitment to understanding what today's consumers want for their outdoor living experience and have created products with this in mind."
For further information about Zest's wooden GYO, decorative and furniture products, visit www.zestoutdoorliving.co.uk or email sales@zestoutdoorliving.co.uk