22 Mar 2022
New compact digging tools from Wilkinson Sword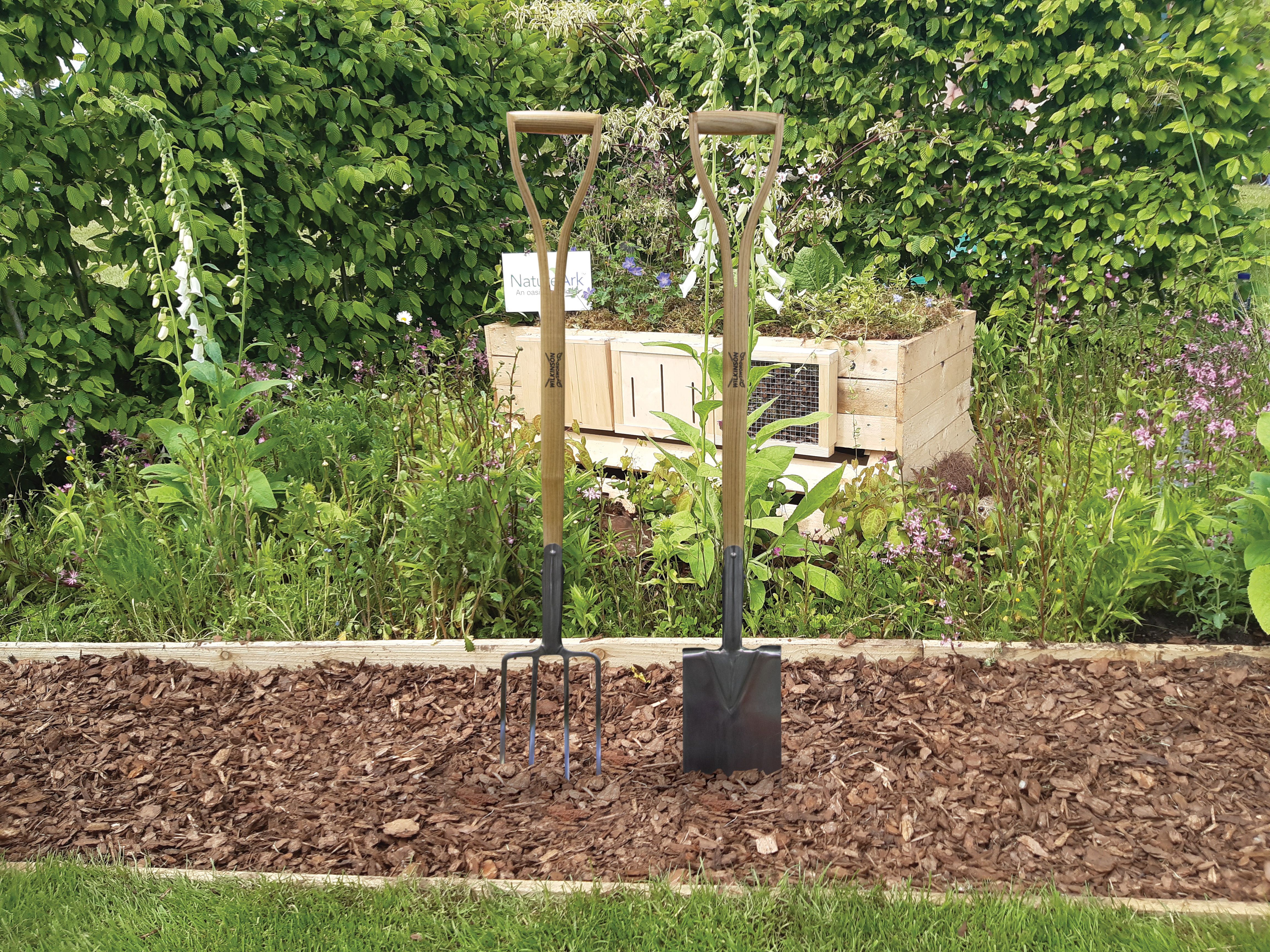 With the weather warming, many are heading outside to get their garden ready for summer, breaking up the soil and planting vegetables, shrubs and trees.
Spades and forks are essential tools in a gardener's armory, being used for a variety of tasks from digging to slicing plants and lifting soil, to edging and general gardening tasks. They are a part of any gardener's life, but it's important to choose the best one for the job, and for the gardener. For those with smaller gardens, or perhaps even just raised beds, traditionally sized tools may prove to be too large to manoeuvre comfortably and effectively. Similarly, full-sized tools may prove too heavy or unwieldy for some. Garden tool specialist Wilkinson Sword has the solution with a range of compact sized tools that are small, but perfectly formed, and will get the job done as well as, if not better than, their larger counterparts.
Stainless Steel Compact Spade and Fork
This diminutive duo makes it easy to get your garden ready for summer. The Stainless-Steel Compact Spade and Fork both benefit from a smaller, ergonomically designed weather-proofed wooden ash handle and has a double riveted strapped socket for extra strength and practicality in smaller green spaces. The tool heads are made from mirror polished rust resistant stainless steel, ensuring that they will remain in peak condition for years. Thanks to their compact size, they are ideal for working in smaller, more confined areas, such as digging flower beds, removing weeds and planting shrubs.
Planting Spade
This new Planting Spade from Wilkinson Sword features a narrow head which makes it ideal for planting and working on fence posts, as it can easily negotiate tight spaces. The tool has a double riveted strapped socket providing extra strength and the wooden ash handle is weatherproof so gardeners can work through the elements, if desired! With a petite shaft length of just 102cm, the compactness of the tool makes it perfect for working in small spaces.
Perennial Spade
The Perennial Spade has been specifically designed for use in confined areas and for specific tasks, making splitting and planting perennials significantly easier with improved control resulting in healthier replanting. It is ideally suited for perennials but also makes working in and around borders or confined areas easier, as gardeners can easily operate it from a kneeling position.