15 Jun 2022
NEW: Harmony Gardens Composts & Growing Media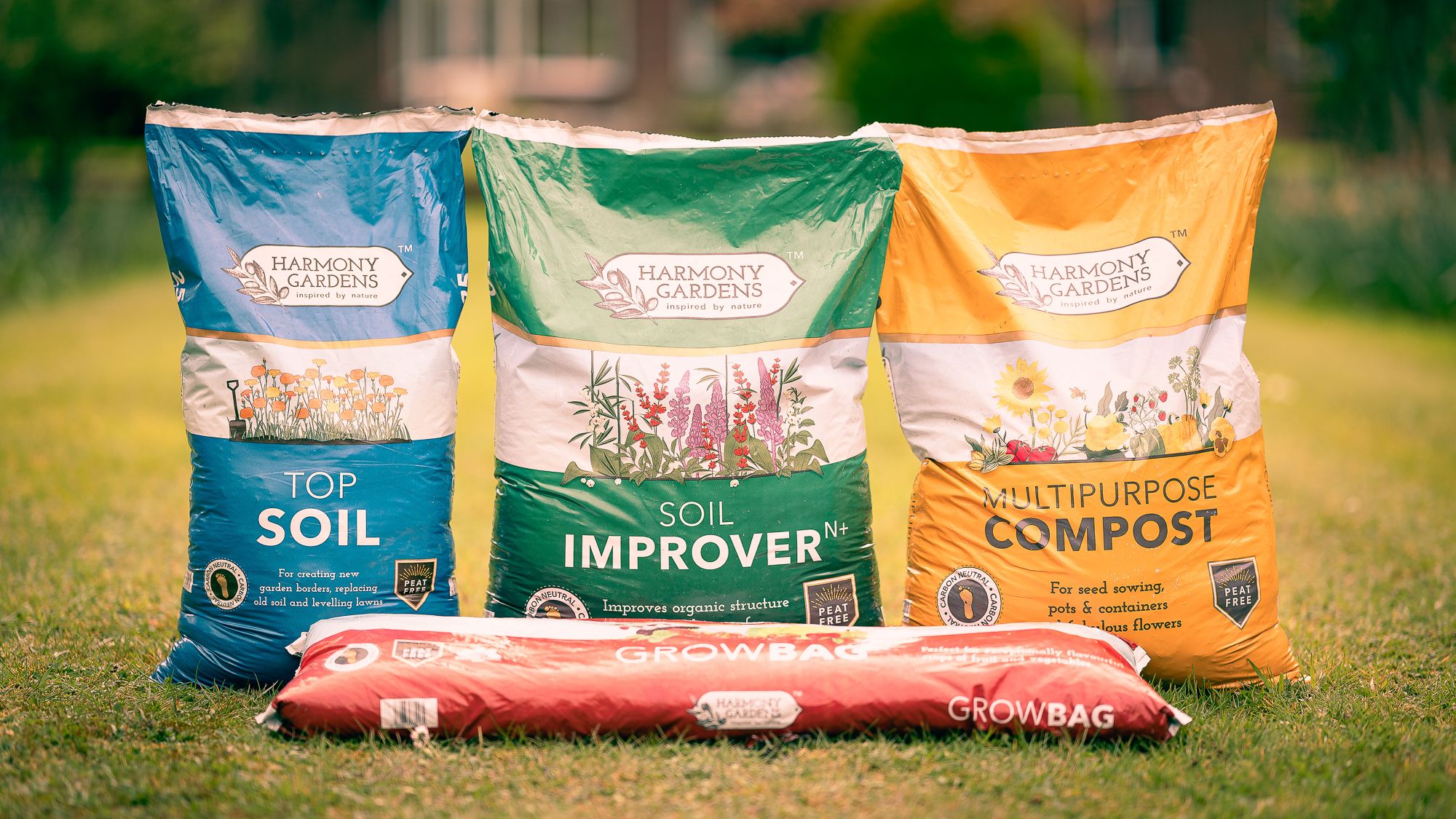 Southern Trident's Harmony Gardens brand of growing media products was launched last year to glowing acclaim – Harmony Gardens Multipurpose Compost won Glee's Best New Growing Media Product and the Glee Sustainability Award. Since then, it has been much loved by stockists and consumers alike.
The range, which currently includes Multipurpose Compost, Growbag, Top Soil and Soil Improver, is 100% peat free, only contains environmentally-responsible sourced recycled raw materials and by-products from other industries, the coir used has Soil Association accreditation, and Harmony Gardens is the world's first carbon neutral growing media brand. That's definitely something to shout about to your customers when you stock the Harmony Gardens range.
We are extremely excited to announce that this year we will be doubling the range of products, to produce a complete growing media portfolio. You can have a sneak preview of the new products, if you pop along to our stand at the National Plant Show. We can't wait to show you our Fruit & Vegetable Compost, Farmyard Manure, Chipped Bark and Ericaceous Compost – always every compost producer's trickiest type of peat-free compost to formulate – but we've done it!
The attractive packaging will create stand-out displays for stockists and contains clear messaging and information. It shows the Peat Free, Carbon Neutral, Soil Association and Responsible Sourcing Scheme for Growing Media (RSSGM) – of which Southern Trident is a founding member – messages. Unlike most other suppliers, we clearly explain exactly which peat-free constituents it contains and their benefits, where and how to use the product and, in the case of composts, how many containers it will fill.
As part of our sustainable Green Today, Greener Tomorrow philosophy, the bags are made from at least 30% recycled plastic and are 100% recyclable where local authority facilities exist to accommodate recyclable plastics.
The newly launched, Harmony Gardens website – harmonygardens.uk – contains details of the range, has a stockist locator so that consumers can find their local garden centre supplier and fully explains our carbon neutral and peat-free status.