15 Sep 2020
New Racan Range Released by Lodi UK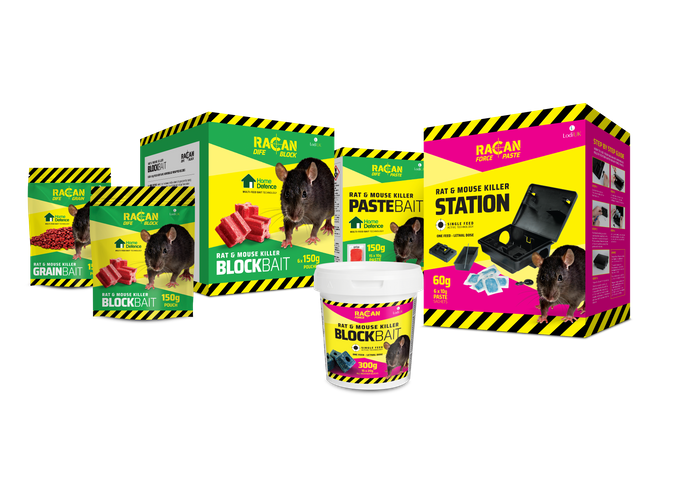 NEW PRODUCT LAUNCHES TO RETAIL
Lodi UK are proud to launch new ranges of the most effective and fast acting products to the UK market. Our Racan range, the UK's rodenticide brand, is all new and improved. Continuing to lead sales, the brand now features our 'multi-packs' display option, all-weather single-feed blocks, and the latest packaging design. Our ranges are designed to stand out on the shelf highlighting their unique benefits and will ensure speedy sales, good margins and happy customers.
TARGET BETTER PROFIT MARGINS
Our range of products have been specifically branded, packaged and priced to appeal directly to the consumer as well as resellers. The products are of the highest quality to ensure fast and effective success in controlling pests. Lodi UK produce and supply products direct to retailers so that you maximise your profit margins with a complete range for every customer requirement.