20 May 2022
Paper not Plastic - Sustainably Packaged Logs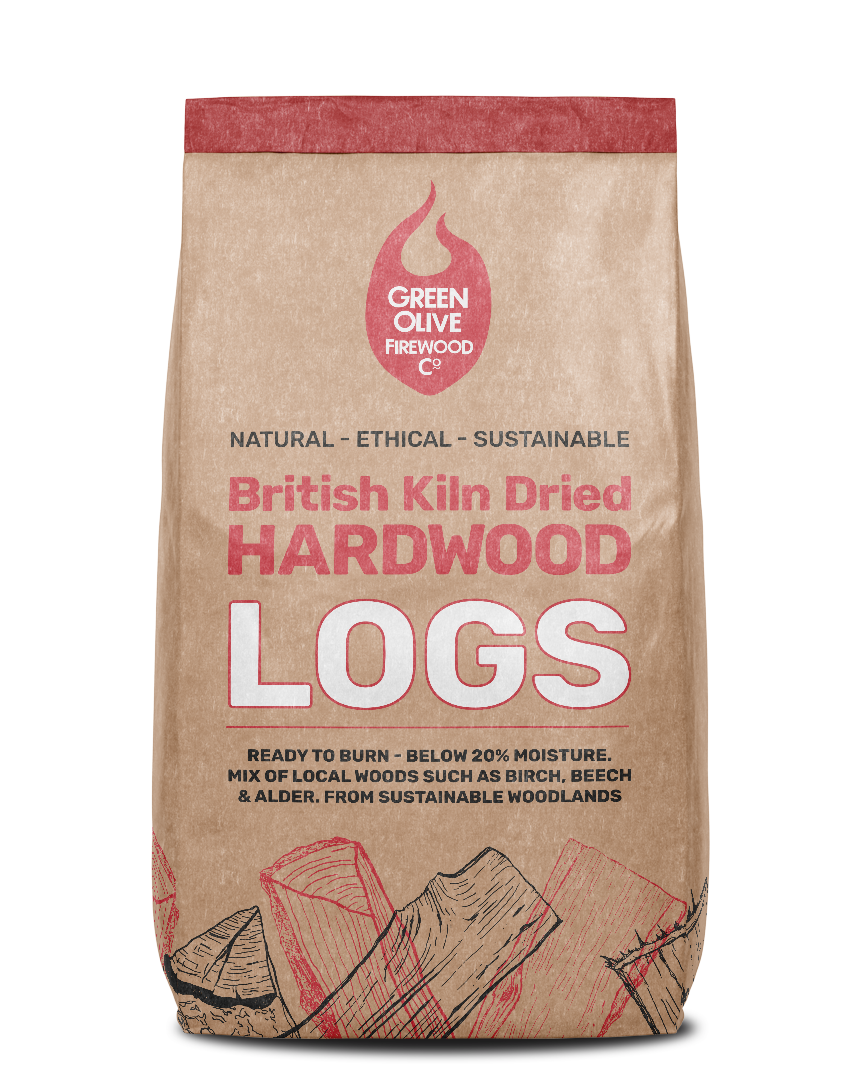 Green Olive Firewood launch biodegradable paper not plastic packaged range
Green Olive Firewood Co. was launched just over 10 years ago to evolve a commodity product into a lifestyle choice, offsetting fossil fuels by encouraging the use of renewable fuels. This has remained at the heart of our business and we pride ourselves on the use of natural, ethical and sustainable materials. Our initial pioneering product was Olive Firewood packed into biodegradable hessian sacks; the olive wood is a by-product of the olive growing industry which if left to rot would emit as much carbon as if used for cooking or heating.
As we became a trusted brand, we rapidly diversified into other products. We now supply over 8 million cubic meters of Kiln Dried Hardwood. All our woods are from sustainable sources with clear woodland management programmes. We cut, split and dry the wood to below 20% moisture to clean air standards using all of our wood waste, qualifying for the renewable heat incentive scheme too. At GLEE we will be launching a brand new product - British Kiln Dried Logs packed in a Kraft bag – totally biodegradable packaging!
More recently we have extended our manufacturing to BBQ Charcoals. We ethically craft our British Sustainable Lumpwood using friendly emission retorts. We use all the odd sized hardwood chunks of timber not suitable to pack in our log bags. The Charcoal is also packed into biodegradable Kraft bags too. This summer we plan to develop a restaurant grade British Sustainable product, crafted using dense hardwoods for longer burn times and fabulous BBQ flavours.