28 Apr 2022
POPCORN KITCHEN MAKES PREMIUM-LEANING GARDEN CENTRES A PRIORITY PARTNER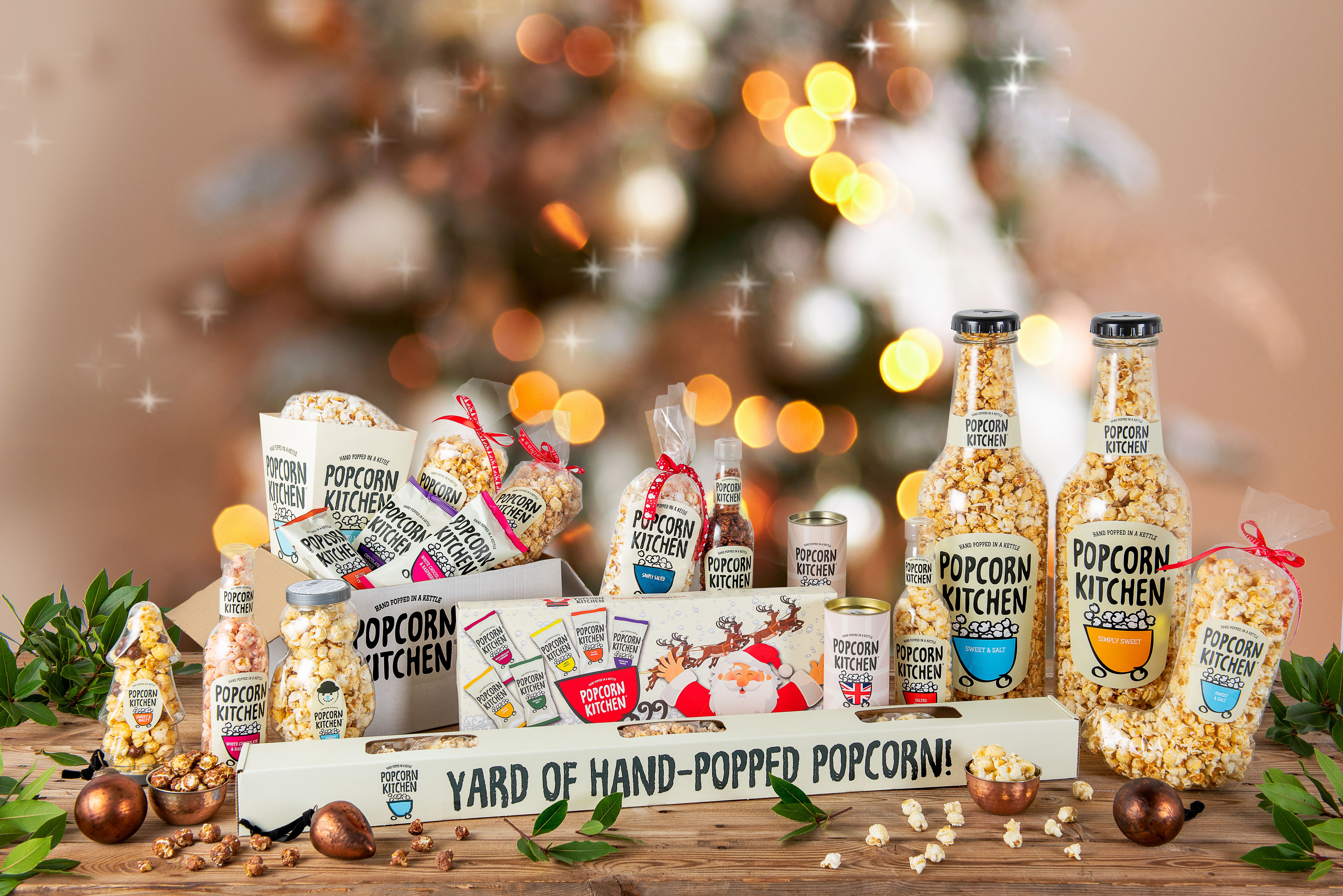 Far from being a serene hideaway where brands of a certain 'nostalgic persuasion' connect with naturally inquisitive artisanal food & drinks audiences, garden centres are fast becoming a vibrant destination for ambitious, British born brands who have moved away from 'arms-length' supermarkets, opting instead for more collaborative partnerships with influential garden centre chains who give brands much greater scope to express themselves.
Today it's all change, with the very best garden centres treated more as a fine food destination than a tucked away backwater, an essential weekend port-of-call where plant lovers, gardening enthusiasts, 'pet parents,' café loungers and fine food lovers all mill around enthusiastically.
Popcorn Kitchen is the perfect example of an ambitious small food & drinks disruptor who's discovered that its steadfast commitment to small batch production, best-in-class all-natural ingredients, head-turning flavours and eye-catching gifting formats resonates with this most appreciative of small producer audiences.
There are countless reasons why garden centres have been able to so emphatically reinvent themselves in recent years. For one thing there's a surprising depth of products on display, coupled with a peaceful meandering mindset that often accompanies such a weekend trip. More importantly perhaps is the fact that garden centres are very receptive to added value gift offer and all-singing product displays.
According to Popcorn Kitchen co-owner Andy Valentine, 'Whether working through wholesale partners like Cress, Cotswold Fayre or directly with our Garden Retail customers we've found that our specialist ranges – Yard of Popcorn, Giant Bottles and a NEW for 2021 Variety Box go down especially well in the festive period an outcome that fits perfectly with our ongoing commitment to championing top tier garden centres as priority partners.'
Popcornkitchen.co.uk