26 Jul 2021
PRIMUS commits to sustainable and responsible sourcing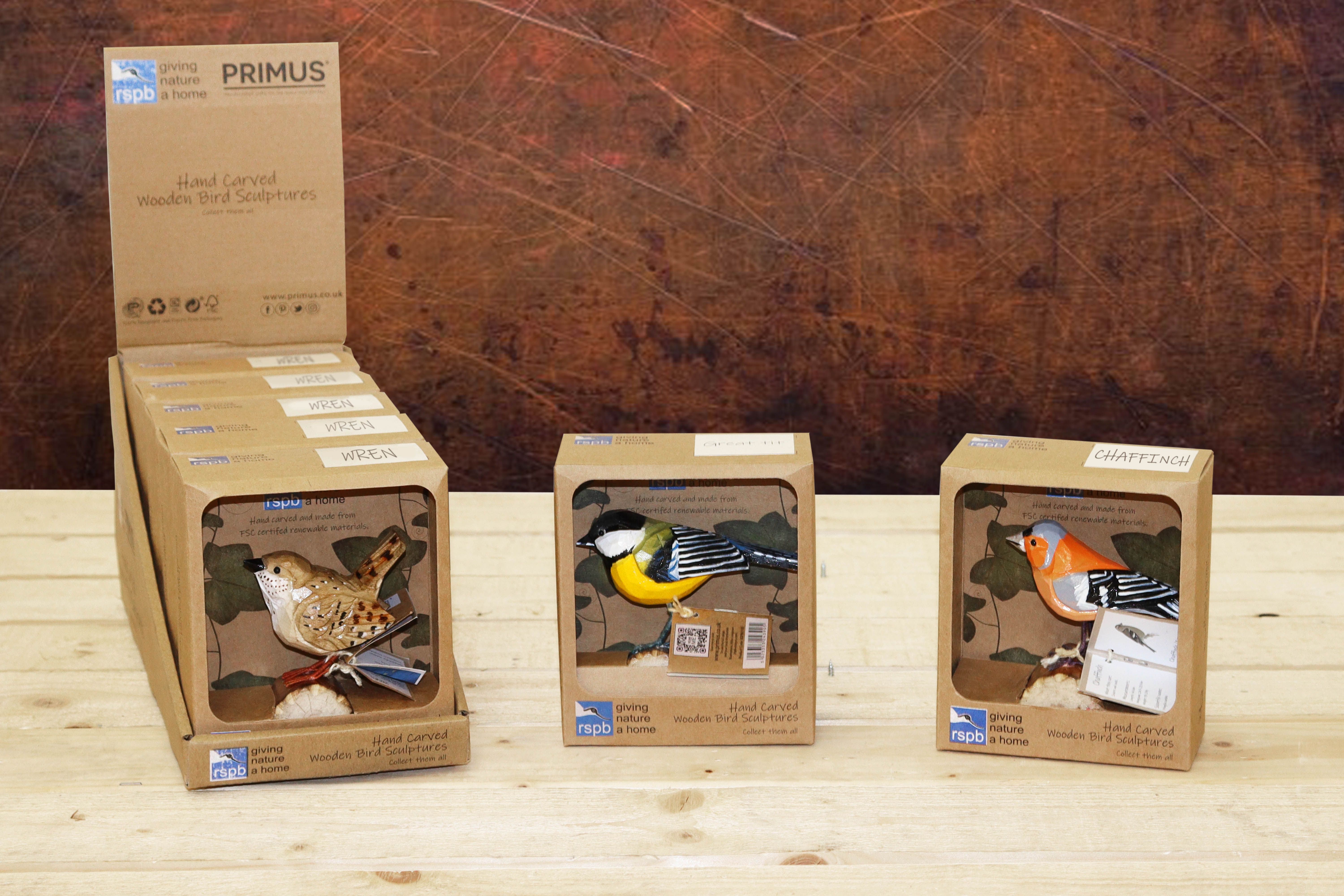 Over the last 2 years PRIMUS and all PERRY brands have been looking for new and innovative ways to become more sustainable throughout our business. With ISO 14001 and Green Dot accreditation already in place, this became part of our company policy and ethos early 2020.
Our high-tech warehouse software will amalgamate orders into as few shipments as possible, reducing the need for additional packaging wastage, as well as less fuel required to get orders to customers.
When the licence agreement was struck with the RSPB in 2019 to produce hand carved wooden birds, this became a flagship product range - FSC Certified and 100% Plastic Free in the product and the packaging. This led to all new product packaging being developed since with the aim to be 100% plastic free. Where plastic is required, we always specify minimum recycled content and ensure it is fully recyclable where possible.