03 Feb 2022
Urban Barbecues On The Up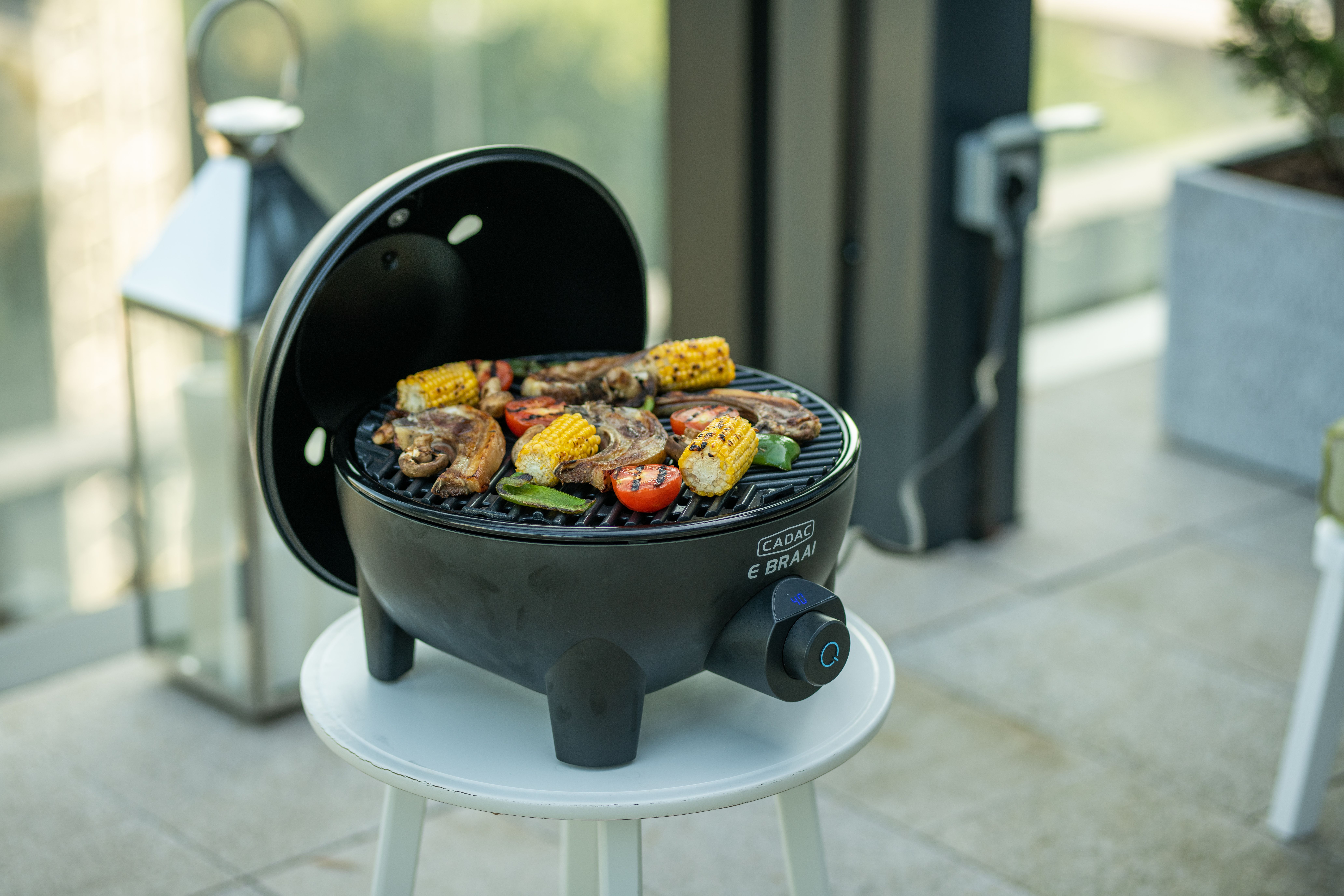 With home entertaining and urban living on the rise, Cadac has introduced the Citi Chef 40 FS barbecue to its award-winning range, designed to suit all sizes of outdoor space.
The new Citi Chef 40 FS barbecue from Cadac is the latest addition to its growing Urban Range (SRP £280). The compact shape and light weight are designed to take up less space on the patio, balcony or garden, without compromising on style and performance. All the features you'd expect from a Cadac BBQ are included; Thermogrill technology, easy clean GreenGrill ceramic and easy assembly. The single high performance burner with automatic piezo ignition heats up to the perfect cooking temperature in less than five minutes, and the enamelled dome lid with stay-cool handle and precise thermometer means you can tend to food grilling easily and accurately. The handy side tables and utility tray allow for prep space, condiments, and tool storage as well as seating for the Cadac Power Pak gas supply, meaning less space is taken up – ideal for small balconies and terraces.
Cadac has supported the launch of its Urban Range with substantial investment in multi-channel media, including dedicated range photography and videos. Cadac has also developed a new range of point of sale materials, dynamic social media promotions and promotional partnerships for 2022 to support the Urban Range.
Last year the company launched its highly anticipated E Braai, the first electric barbecue to come from Cadac, which was met with 5-star consumer reviews. "Consumers have praised the simple operation of the BBQ, quick heat-up times, auto temperature technology and ease of cleaning, with consistent five-star reviews across the board" explains Cadac's Iain Harris. "Using mains electricity as the power source as a roof-terrace safe option, the E Braai offers the ultimate BBQ convenience where city restrictions don't allow the use or storage of gas" he continues. When it comes to outdoor cooking, it doesn't get much easier than Cadac's E Braai. This stylish BBQ pairs authentic barbecue flavour with maximum convenience – simply plug in and grill. Features include a 2.3kW heat coil with tempered glass protection ring, a heat-resistant Bakelite frame, innovative auto temperature grill settings, a sensitive temperature probe with accurate LED digital display and stay-cool dome handle. This compact BBQ is easy to stow with its own storage bag and has a range of drop-in modular cooking surfaces available to offer unlimited cooking freedom. With a SRP of £250, the E Braai barbecue is also ideal for moving around the garden or terrace and can be used for caravanning and camping, simply plugging into an electric hook up point on the campsite.
Alongside the Citi Chef 40 FS and E Braai barbecues, Cadac also offers the award-winning Citi Chef 50 (SRP £385) and extended range of Citi Chef 40 (SRP £200) barbecues, all designed with urban living in mind.
Completing the Urban Range is Cadac's Meridian Built-In range of 3 and 4 burner barbecues, offering the ultimate outdoor cooking oasis. The outdoor kitchen trend has taken al fresco dining to a new level and the sleek European design of the Meridian Built-In BBQ (SRP from £550) will make it the pinnacle of any outdoor entertaining area. With innovative design the Meridian Built-In requires no assembly plus a removable fat tray simply pulls out from the front of the unit, meaning it can be placed anywhere. As the outdoor kitchen trend continues to grow, huge consumer demand is expected to continue for 2022.
Cadac barbecues offer a unique style with a premium finish, there is no China badge slapping in sight, and are all supported by an extensive POS programme and UK based warranty support. To find out more go to www.cadacuk.com

www.cadacuk.com
Email: hello@cadacuk.com
Tel: 0333 2000 363
https://www.youtube.com/watch?v=sxrw6KTkBnw