21 Jun 2023
ZEST LAUNCHES AUGMENTED REALITY MARKETING SUPPORT FOR CUSTOMERS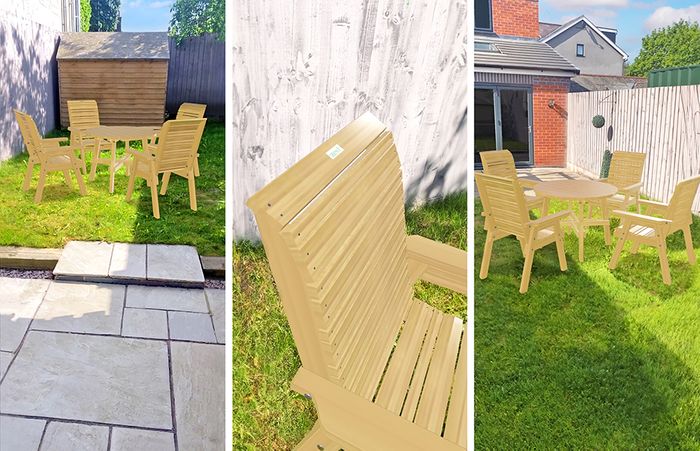 ZEST LAUNCHES AUGMENTED REALITY MARKETING SUPPORT FOR CUSTOMERS
Timber garden furniture, GYO and decorative garden structure specialist, Zest is not only launching a selection of new products at Glee 2023 (stand 20D30-E31), but is also showcasing cutting-edge new customer support materials, including the use of augmented reality technology. This latest addition cements Zest's position as the leading player in sustainable outdoor living while providing retail customers with one of the industry's most comprehensive product and marketing support packages.
Augmented reality is a transformative technology that blends the digital and physical worlds seamlessly, allowing users to view virtual objects in their real-world environment via a smartphone. Zest has harnessed this immersive technology to offer customers an unparalleled experience, enabling them to visualize a selection of Zest products in their own outdoor spaces. This innovative approach significantly enhances engagement and empowers customers to make more informed purchasing decisions.
In addition to augmented reality, Zest customers can take advantage of an extensive array of marketing support materials. These include product and lifestyle imagery, informative videos, point-of-sale materials, assembly guides, and modular merchandising units. To further enhance the in-store experience, Zest now offers a new selection of kiln-dried products for display purposes, featuring popular items like the award-winning Zest Garden Bar & 2 Stool Set and Zest Garden Pizza Oven Table, both of which made their debut at Glee 2022.
Garden centre stockists and online retailers are interested in learning more about Zest's augmented reality, in-store displays, and other marketing support options can contact their dedicated Zest account managers or the sales team via sales@zestoutdoorliving.co.uk.
Head of Commercial Development, Simon Davison commented, "We're delighted to return to Glee, not only showcasing our innovative new products but also unveiling an exceptional marketing support programme for Zest garden centre stockists and online retailers."