Freya 6 Seater Dining Set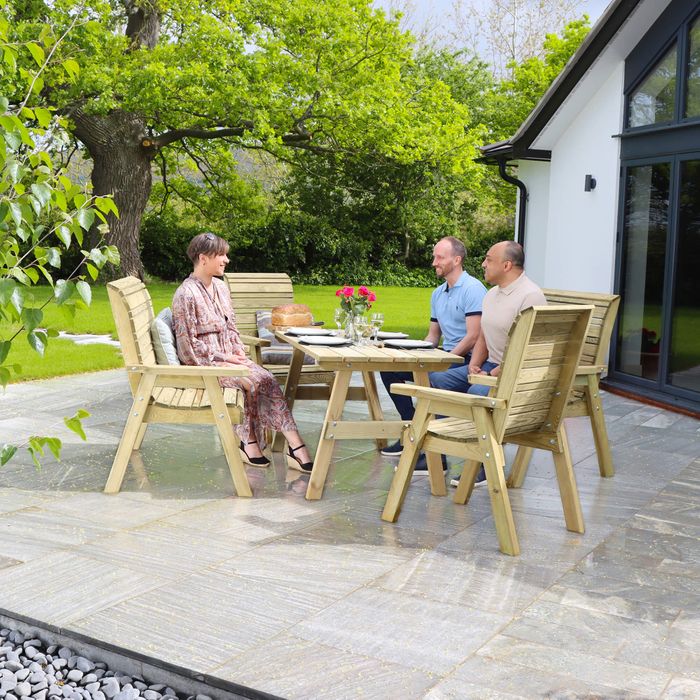 The Freya design presents a new design aesthetic and
incorporates alternate width wooden slats cleverly
spaced to make a very comfortable ergonomic
seating shape. The extended high back improves
comfort and support but also gives a sense of drama
and presence to the outdoor dining experience.
The encompassing style and presence of the Freya
Dining Set offers the customer value for money
through good design and premium appearance.
Categories
Grow Your Own
Garden Buildings & Structures
Garden Decoration
Garden Furniture
Outdoor Furniture & BBQs
Garden Care