Kindling Cracker Original Firewood Splitter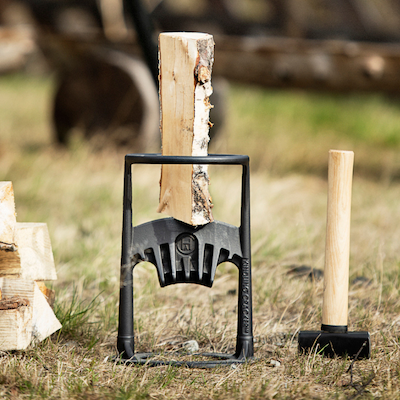 Kindling Cracker™ is the patented firewood splitter that makes splitting firewood safe and easy. Perfect for your wood burning stove or outdoor fireplace. Kindling Cracker is a wood splitter anyone can use, both young and old.
Safe and effective way to split kindling and firewood without an axe.
This is the original and patented wood-splitter. Crafted in an Australia foundry from high quality cast iron.
5 year warranty.
Easy to use and virtually maintenance free.
Categories
Homewares (furniture, utensils, and objects for domestic use)
Chimineas
Fire Pits
Barbecues
Handheld tools
DIY
Landscaping & Garden Decoration
Outdoor Entertaining
Home, Gift & Clothing