30 Mar 2023
RETRACTABLE 5 LINE WASHING LINE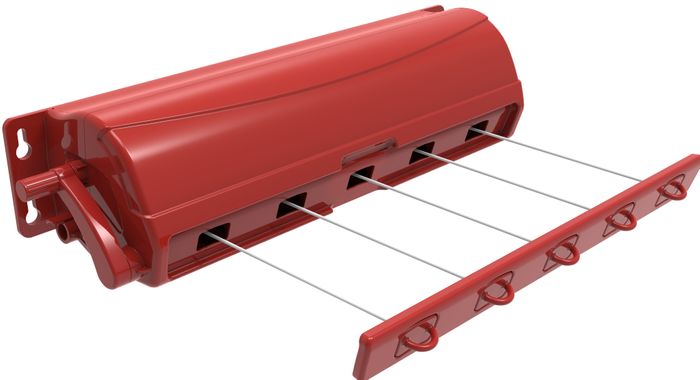 If you only have a small amount of washing to dry, simply pull out and hook on just one of the lines to the metal wall plate we also supply in the kit. If you need more space - just pull out another line!
The unit has a small handle on the side that allows you to "tension" the lines once you have hooked them on - thus ensuring that your washing will never sag on the line.
In its normal configuration, all the lines can be pulled out in parallel and hooked onto the metal fixing plate that we supply. But the lines can also be "angled" for maximum flexibility.
You'll also be pleased to know that we provide some really robust screws and plugs with this product together with full fitting instructions. Enjoy!
Categories
Homewares (furniture, utensils, and objects for domestic use)
Parasols
Cleaning products
Gifts & Homewares
Home, Gift & Clothing