Stain Blocking Primer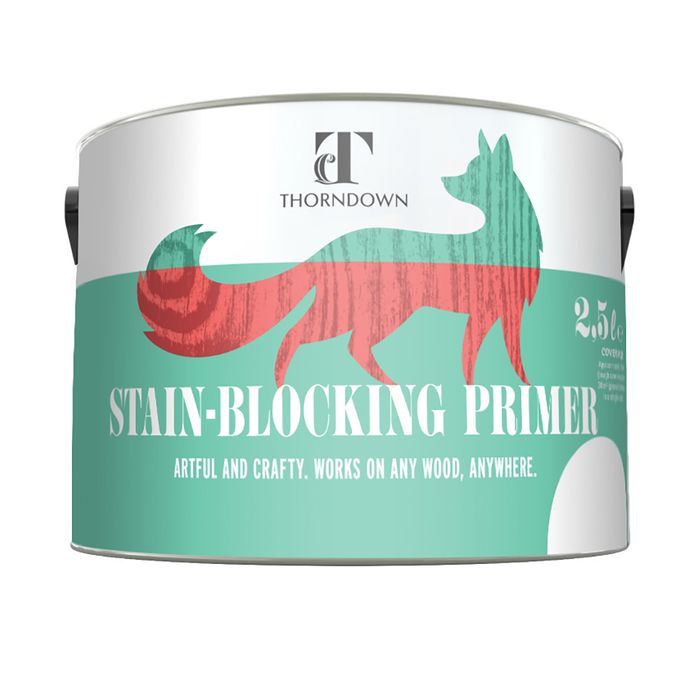 It's easy to keep your paint job looking great by applying a base coat of stain blocking primer first, stopping tannins from wood coming through and staining your paint coating.
Thorndown Stain Blocking Primer is a high performing multi-surface primer primarily developed for tannin and stain blocking on timber surfaces.
It works on all untreated softwood and hardwood timber surfaces, including pine, cedar, redwood, plywood, MDF and hardboard. And pressure treated timber, Accoya, and all painted surfaces of timber, masonry and plaster.
Works on all untreated softwood and hardwood timber surfaces, including pine, cedar, redwood, plywood, MDF and hardboard. On oily hardwoods such as Iroko drying time will be greater
Works on pressure-treated timber and Accoya
Works on all painted surfaces of timber, masonry and plaster
Quick drying – Dry in 1 hour in fine weather cnly 1 coat is needed but you can apply a second on particularly resinous or troublesome wood, like very knotty woods or ones with high tannin bleed or leeching
Water-based primer, sealer and stain killer
Suitable for use on interior and exterior surfaces
Excellent adhesion to all timber and painted surfaces
Blocks stubborn and persistent stains including water stains, marker pens and more
Seals porous surfaces with excellent blocking of bleeding knots and sap streaks
Flash rust inhibitor prevents rust forming while drying
Fungicide film preservation stops the paint film degrading with mould
Low VOC
Coverage up to 12m2 per litre on smooth surfaces, 6m2 on rough surfaces
Moisture regulating microporous primer
Water wash up
Apply with brush (high quality synthetic recommended), roller or sprayer
Available in Clear, White, Grey and Black
Categories
Decorative Coatings & Treatments
DIY
Garden Decoration
Garden Care