Concept Research
Hall: Halls 8-20 Stand: 7C21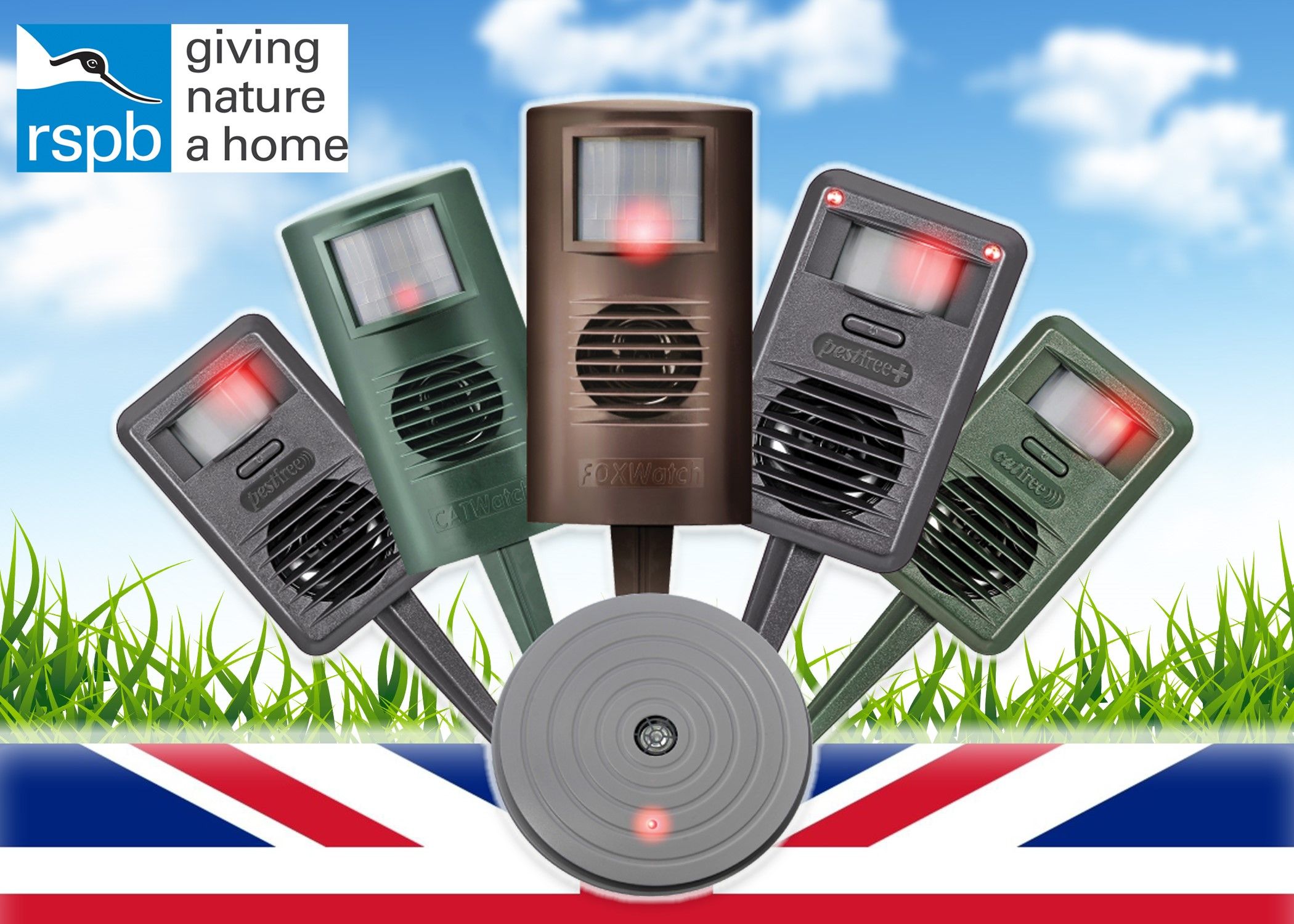 Animal friendly and Brand Leading Deterrents – Pest Control
Our Ultrasonic pest deterrents rid your property and gardens of cats, foxes, pine martens, mice and other nuisance animals. All of our products are inaudible to humans and harmless to all species. We are so confident of the quality of our pest deterrents, they each come with a two year manufacturer's warranty.
Our products are harmless to all species of animals as they use innovative ultrasonic technology.
Each unit is fitted with a PIR (Passive Infra-Red) sensor, which is activated by movement and body heat. This triggers a 5 second ultrasonic burst, and the sound frequency emitted is tailored to the species of pest the unit has been designed to deter.
The Cat, Fox, Mice or Pine Marten will not be harmed by this noise, but it will find it unpleasant and ultimately leave the area in order to avoid it.
CATWatch has been tested and approved by the RSPB (Royal Society for the Protection of Birds), meaning that you can buy it with the peace of mind that it's proven not to affect birds in any way. Meanwhile, PESTController is proven to be an effective alternative to poisons and traps: demonstrating the animal friendly nature of our products.
Address
Stevenage
United Kingdom
PESTFree+ is two great deterrents in one unit – it releases ultrasonic sound bursts resulting in the pests retreating from the protected area, and also features two LED lights which simulates a predat ...

PESTController is an indoor mouse repellent device, and an innovative, humane and discrete way to banish mice from your property. When PESTController is activated, bursts of ultrasonic sound are relea ...

CATFree cat deterrent is an innovative and humane way to banish cats from your property. It's a smaller version of our best-selling product CATWatch, meaning it's perfect if you have a smaller garden  ...

FOXWatch is an Ultrasonic Fox deterrent that detects body heat. Once triggered it releases bursts of ultrasonic sound, resulting in the fox retreating. It is an innovative and humane way of banishing ...