English Tea Shop
Hall: Hall 8-20 Stand: 7C38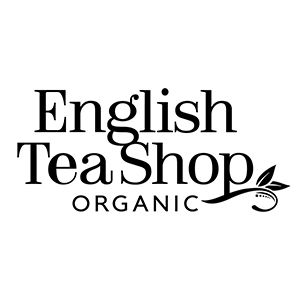 At English Tea Shop, we work closely with everyone in our value chain to make our planet a better place for all living beings. We want to be part of creating a world that's both environmentally secure and economically prosperous for generations to come. A world where all people are treated fairly and given the chance to grow and develop.
Address
London
United Kingdom
'English Tea Shop Organic' (ETS) brand of Amazon Trading Ltd., established in 2010, has been on a truly transformative journey since implementing a company-wide open book management program in 2015. T ...

With summer time approaching, we wanted to celebrate the joys of the Golden Goodness – turmeric. It has long been identified as one of the wonder spices, with numerous health benefits and a flavour th ...
As master blenders of English Tea Shop our focus isn't solely on making our teas taste great, a large part of our role is creating win-win situations for the business and our independent local farmers ...

Be part of a joyful tea revolution Celebration is at the heart of everything we do. Our vibrant tea revolution celebrates our global community of farmers, blenders and producers. Together these wonder ...