Gardening Naturally Ltd
Hall: Hall 8-20 Stand: 6G24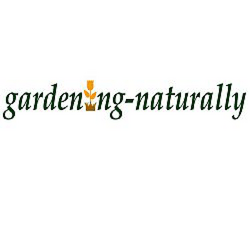 As a family-run business, Gardening Naturally provides gardening solutions and alternatives to help your customers grow fruit and vegetables without the use of pesticides. All products are natural and are safe to use around children, pets and wildlife.
With excellent customer service coupled with quality, reliability, and value for money, Gardening Naturally is the prime choice for all your natural gardening needs.
Own branding on most of the range is available if required with no set up fees, no extra cost and without having to buy more than one outer at a time.
For more information, head to the website or get in touch using the contact details below.
Address
Chalford
United Kingdom
Gardening Naturally has been providing excellent quality products for gardens and allotments since 2007. We are proud of our range of organic, natural products that are environmentally friendly and sa ...

Since the start, providing excellent quality products that are organic, natural and environmentally friendly has been important to Gardening Naturally.   To support this, we also use environmentally s ...

Gardening Naturally moved into a 3,000 square metre building in December, a far cry from the kitchen where it was started by the current Director 15 years ago. Back then the netting was cut on the kit ...