HANGZHOU PEAK INDUSTRY CO.,LTD.
Hall: Hall 8-20 Stand: 8C61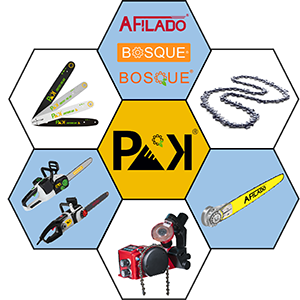 PEAK INDUSTRY has been working professionally in the manufacturing and researching of Chainsaw Chains and Guide Bars for more than 18 years. The PEAK Quality Control Team includes design staff, quality control technicians and senior management to ensure quality remains both customer and performance focused. Through so many years efforts, our OEM products have been serving the global forestry cutting and garden maintenance fields with their innovative patented technology, excellent performance, high resistance and superior efficiency. As a forestry professional , you certainly have a preference for global leading super high-quality Chainsaw Chains and Chainsaw Bars, so we can believe that you should already have experienced the excellent quality of our products in the past. Now creating global brand of our own, providing the best of the best quality products and services to our customers is our goal, we will pursue Peak quality forever. PEAK provides our customers with an extensive product line including Chainsaw Chains, Chainsaw Bars, Chainsaw Sprockets, and customized product solutions.
Seeing is believing and samples will be sent on request for quality comparing.
You are welcome to visit us at booth number 8B47.