Thorndown Limited
Hall: Hall 8-20 Stand: 7G37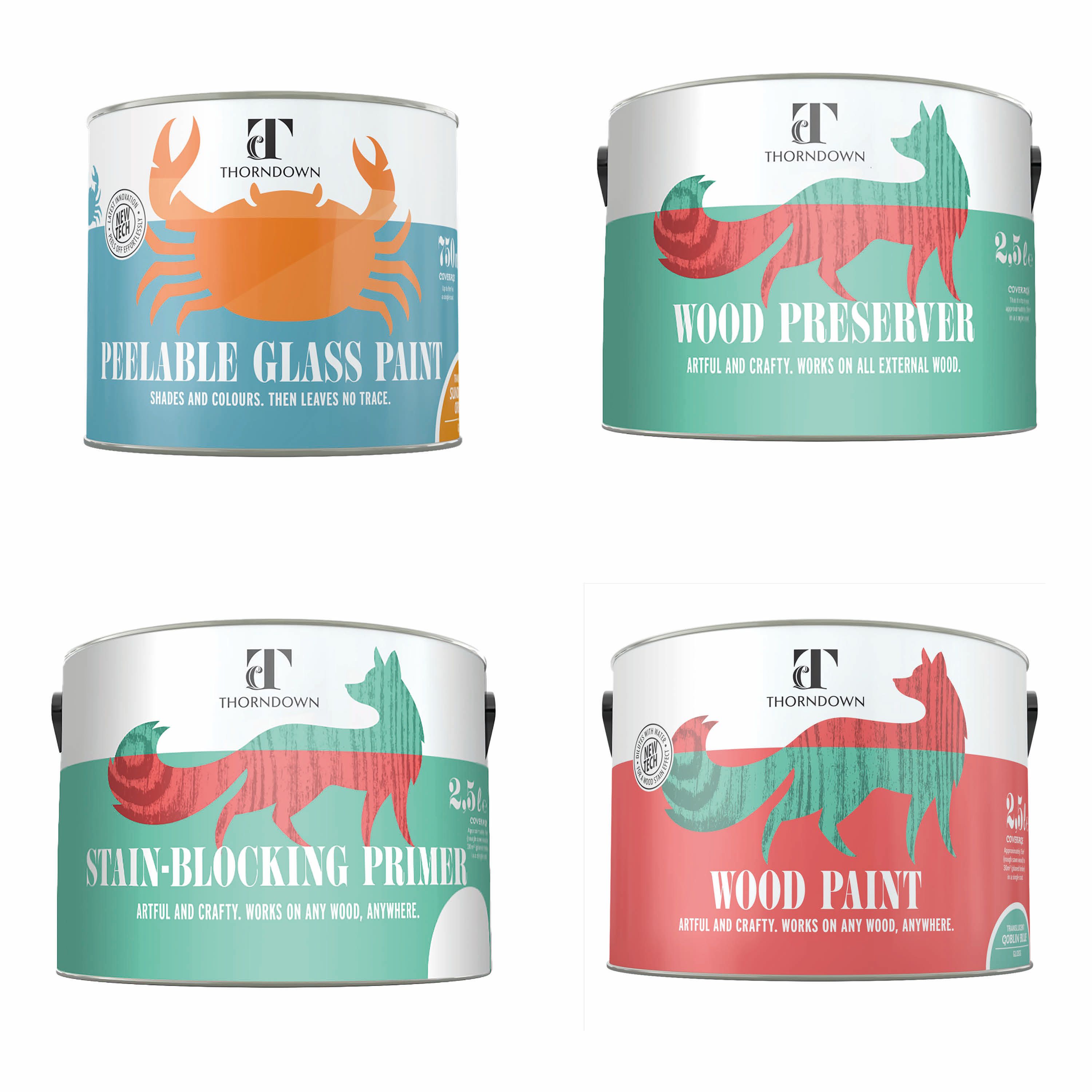 Thorndown is a specialist paint manufacturer that creates technically excellent, water-based wood paints and an innovative peelable glass paint at its factory in Glastonbury, UK.
Thorndown was founded on the principles of creating the best possible products with leading ingredients that respect and work with our precious natural environment.
Time has been taken to source and select the best raw materials leading to cutting edge water-based eco paint products with virtually no VOC.
Architectural exterior grade VOC free colour pigments are used to create stunning colours that are strong and rich, lasting for years and years.
Thorndown Wood Paint was specifically designed for exterior use but is also perfect for interiors and can be used on all types of wood from softwood and hardwood including Iroko.
Peelable Glass Paint is made with a 100% recycled plastics resin creating a coating that can be peeled off after use, or left on turning into a durable long-lasting coating. Originally designed for greenhouse shading it is also perfect for conservatory shading, security and privacy screening, and arts & crafts.
Launched in June 2022 is a brand NEW water-based Stain Blocking Primer, a high performing multi-surface primer primarily developed for tannin and stain blocking on timber surfaces.
It works on all untreated softwood and hardwood timber surfaces, including pine, cedar, redwood, plywood, MDF and hardboard. And pressure treated timber, Accoya, and all painted surfaces of timber, masonry and plaster.
In addition is a NEW water-based Wood Preserver which is ready to use and designed to protect new and existing external softwood timber without ground and water contact.
It protects timber against brown rot (Gloeophyllum trabeum, Coniophora puteana, Poria placenta) and blue stain fungi (Aureobasidium pullulans spp, Sclerophoma pithyophilla).
We supply our paints direct to consumer, to manufacturers on an industrial and trade scale, and to retail stockists and dropship.
Full POS options avaiable for retail stores from colour charts to display posters, signs and boards, to shelf ends and attractive board painted with all paint colours. Can be tailored to each store.
Address
Glastonbury
United Kingdom
To compliment their high-performing Wood Paint Thorndown have added a NEW Wood Preserver and Stain Blocking Primer, offering a full timber treatment package.