26 Aug 2020
5 trends for the 2021 garden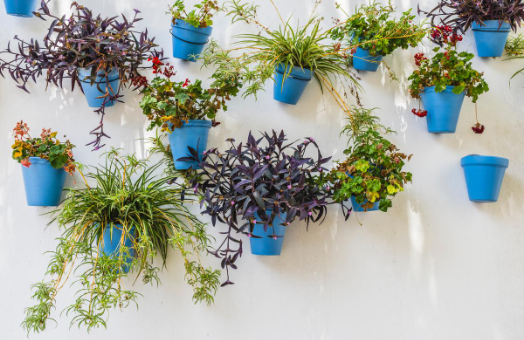 From shopping habits to leisure activities, there's no denying that the lockdown period has changed the way we behave. As we know, many customers found a certain refuge in gardening during the strictest period of the lockdown, and their appetite for all things green has not been dampened now that things are back up and running. In light of this new wave of garden-mania, we've been keeping our eyes open to some of the upcoming trends that will be coming through for the 2021 buying season.
Eco-friendly gardening
From peat-free products to pollinator-friendly plants, eco-friendly gardening is only going to grow in importance as customers become more concerned about their environmental impact. Wildflower patches, wildlife homes and bird feeders will continue to be important for wildlife enthusiasts, whilst peat-free composts and recycled/ recyclable plastics will draw in environmentalists.
At home entertaining
If the lockdown has shown us anything, it's that our outdoor spaces are more important than ever. With limited public spaces open and the temporary ban on entertaining indoors, people have taken to their gardens to create bars, restaurants and social spaces to enjoy with friends and family. As home and social life become more intertwined, we've seen sales of barbecues and outdoor furniture and accessories soar.
Grow your own
Many customers have had more time to spend on their gardens, and this, combined with a reluctance to venture out, has led many to try their hand at growing their own produce. Google search trends show a massive spike in searches for terms like "How to grow vegetables" in March 2020 compared to the same month the previous year indicating that far more people will be tending newly established veggie patches in the coming months.
Gardening for wellbeing
Wellbeing has become a bit of a buzzword, but that's not to say it's not a big driving factor. As people look to partition their lives more from work and leisure time, the garden has become a sanctuary for those working from home or homeschooling to get back to nature and unwind. Creating tranquil and comfortable spaces has become key for gardeners and garden-owners, with a survey conducted by the Royal Horticultural Society finding that three-quarters of respondents believe their garden has helped their mental health during lockdown.
Vertical gardening
For many customers, space is a number one challenge when it comes to perfecting their garden. Space-saving solutions, like vertical gardening, living walls and container planting have all grown in popularity with gardeners. Trailing and hanging varieties have become popular, as have frames, trellises and pot-holders to allow the greenery to climb walls and fences and rise above the beds.
Discover the latest gardening trends, hear from industry experts and find your next bestsellers at Glee Gathering. Register here to join us on 15th and 16th September 2020.
If you enjoyed this article, you might also like: