12 May 2022
Can you afford to miss the Glee Green Heart?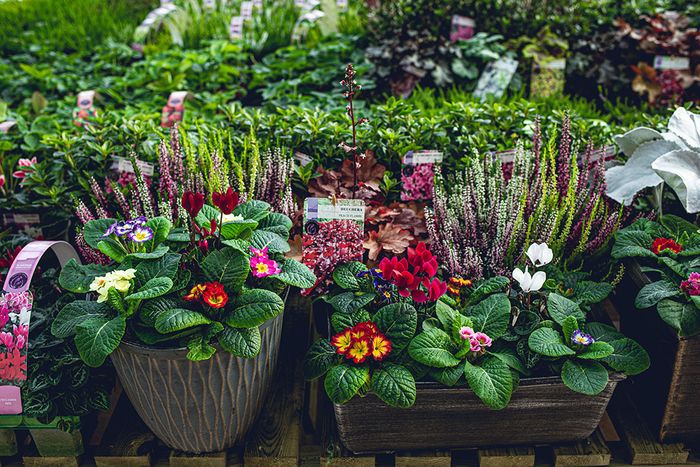 The horticultural hub of Glee, the Green Heart is THE place to see the latest indoor and outdoor plant varieties from a range of leading growers. An integral part of the show each year, the central atrium location makes Glee Green Heart one of the best attended parts of the show, as buyers and owner/operators from across the garden retail sector flock to this dedicated showcase to optimise the ever-growing popularity of green living.
Get ready for bulging order books
Taking place in late June (Tuesday 28th – Thursday 30th), Glee 2022 and the Green Heart are set to benefit from increased transactions taking place, as buyers confirm the importance of placing orders at this time of year. What's more, with houseplants continuing to drive sales and capture a new gardening audience – latest Euromonitor International data shows houseplants saw the biggest year-on-year sales uplift at 25% - there has never been a more important time to ensure your latest houseplant offering is front and centre.
With order books poised to be filled, the show organisers have made it easier than ever to be part of this must-see section of Glee. All participants have access to high-quality merchandising display units, providing them with a blank page for displaying their latest varieties and showcasing the trends that will shape the 2023 season. As taking part within the Glee Green Heart is also heavily subsidised, participating growers can access Glee's unrivalled audience without the expense so often associated with trade events, there is still some space available to exhibit . Like all exhibitors, those in the Green Heart can also enjoy an unrivalled portfolio of marketing, PR and social media support, helping to announce their presence to thousands of horticultural buyers.
Showcase your best side
The light filled atrium space allows all plants to be displayed at their best, with a dedicated Green Heart 'Best Merchandising' award adding a touch of friendly competition. Last year the award was won by Hills Plants, which not only made its debut at Glee but at exhibitions in general. Talking at the awards ceremony in 2021, Hills Plants' Assistant Production Manager, Laura Marner, said: "We are absolutely thrilled to receive the award. It means so much to get this kind of recognition, especially during our debut year at Glee, and it has certainly helped us to generate conversation with those retailers that have visited the Green Heart."
It wasn't just Hills Plants that recognised the value of the Green Heart. New Leaf Plants called the 2021 event its 'best-ever Glee', whilst Golden Grove Nursery, a Glee exhibitor for over 30 years, saw new and existing customers, all of whom placed orders for the year ahead.
Matthew Mein, Glee Event Director, said: "The Green Heart is a really important part of Glee and is designed to put plants right at the centre of the show but, more than this, we want to arm retailers and growers with a platform to communicate – whether in regard to what's new or how to better drive sales in-store.
"After a significant period of growth for plants, this year's Glee Green Heart will be more vital than ever. This year's event will provide plant suppliers and growers with a cost-effective solution for showcasing their latest ranges, to owners and buyers from an unrivalled selection of UK-based independent garden retail businesses, as well as from many of the chains, multiple groups and complementary garden retailers."
Plants will also be celebrated through Glee's New Product Showcase with the dedicated Garden Plants, Seeds and Bulbs award, which last year was scooped by MNP Flowers and its Granvia® Pink Flame Imp – a crispy Xerochrysum.
Exhibit at the Glee Green Heart