10 Feb 2019
Best Green Heart Display winners confirmed
The Green Heart – Glee's horticultural hub - has crowned Darby Nursery Stock as winner of its 2019 Best Green Heart Display award.
The award was a hotly contested one, with many stands catching the judge's eyes. However, it was Darby Nursery Stock that took home the title for 2019. Judges praised the display for its commercial strength, and inspirational plant display techniques that helped to showcase tried-and-tested varieties as well as the latest introductions to buyers. Darby Nursery Stock, which grows 1,800 varieties on its 70-acre site in Norfolk, picked the finest stock from its commercial operation – which handles two million pots per year – to stage its award-winning feature at Glee's Green Heart.
The Best Green Heart Display Award was presented to Darby Nursery Stock's Sales Manager, Hannah Darby, by Neil Gow, Glee's Green Heart Special Project Manager, and Glee Event Director, Matthew Mein.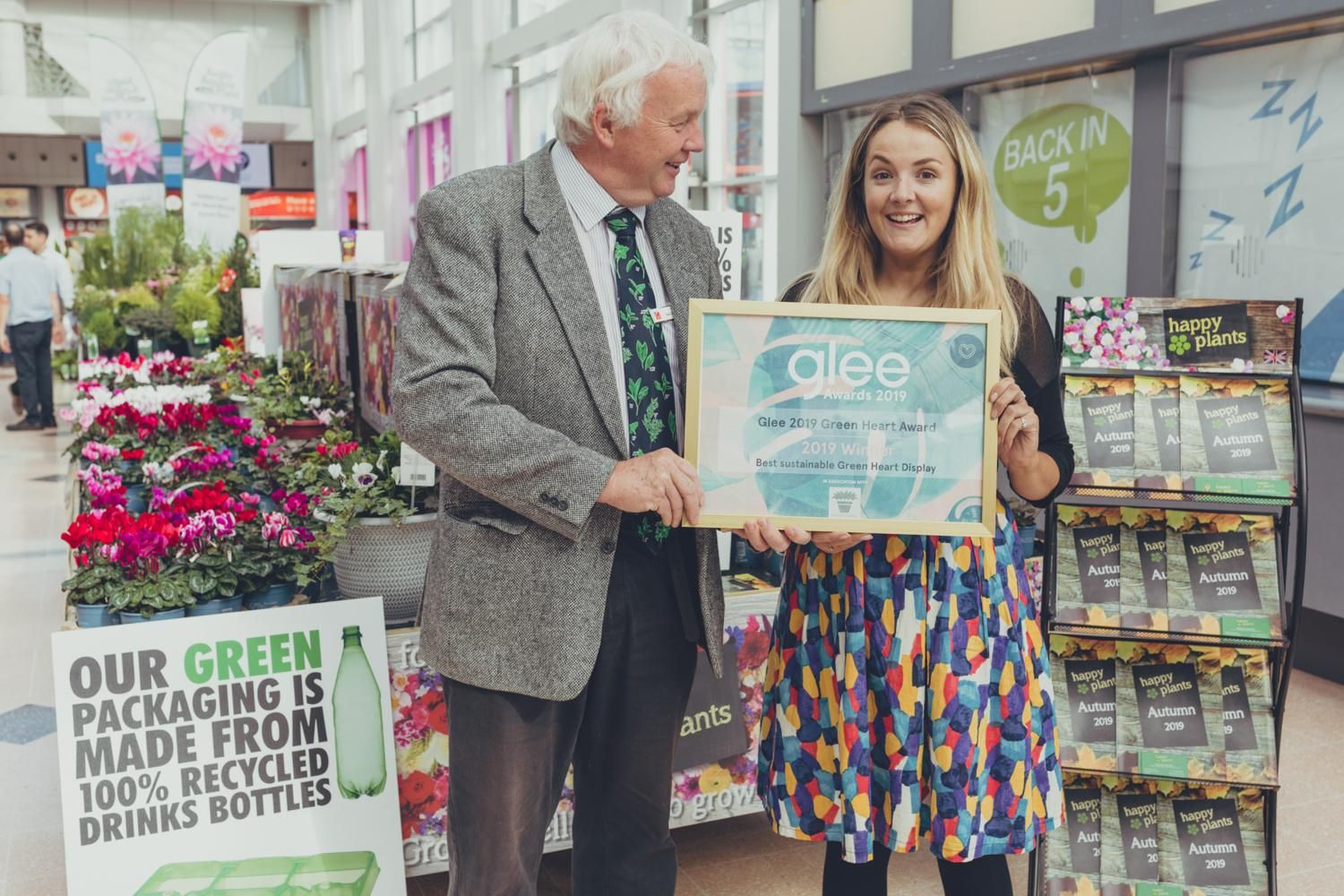 Glee's Matthew Mein said: "Our congratulations to Darby Nursery Stock. Plants remain the heart of garden retailing and displays such as this one continue to set the standard. Thank you also to our judges for giving up their valuable time and insight, and also to Woodlodge for its continued support of the Green Heart."
Receiving the award, Darby Nursery Stock's Hannah Darby said: "Our display was set up to demonstrate plants that complement each other, and the award will certainly help us to showcase the best in autumn plant stock, as well as new lines for 2020." Three new and exclusive plants took pride of place on Darby Nursery Stock's award-winning display, including Rosemary 'Summer Sizzler', Dahlia 'Hawaiian Sunrise' and Sedum Mojave 'Jewels Collection'.
Featuring more international companies than ever before, the Green Heart sees leading brands come together to create the strongest display of new plant varieties and inspiration for plant buyers and retailers looking to develop both their indoor and outdoor plant offering in the coming season.