05 Dec 2021
Enduring trends: grey gardens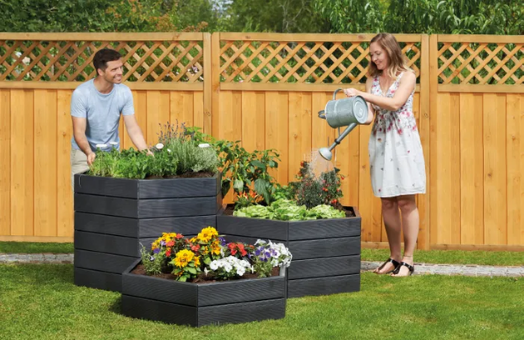 Here at Glee, we're constantly on the lookout for the most exciting new collections and the trends driving the industry forward. As we prepare to reopen the doors to Glee this September, we've been taking a look through some of our favourite exhibitors to see what they have to offer. When it comes to trends, colour cannot be forgotten, and the tone of the period seems to be grey. Charcoal and matte tones in particular have been pervading ranges for the last few seasons, and this is what we're here to talk about today…
Origin story…
With one of Pantone's two Colours of the Year being a deep matte grey, it's no surprise that this tone has caught our attention at this particular moment in time. However, greys have been making their way into homes and gardens for a few years already.
Since 2015, greys have been heralded as the "new neutral" in the home and garden world, taking the place of the more traditional tans and beiges. Of course, when we talk about home and garden trends of this era, the Scandi influence, which embraces all things grey, is impossible to avoid. And whilst its popularity might have had ups and downs, it's retained an important place in the design narrative for the past five years, with a resurgence coming for 2021.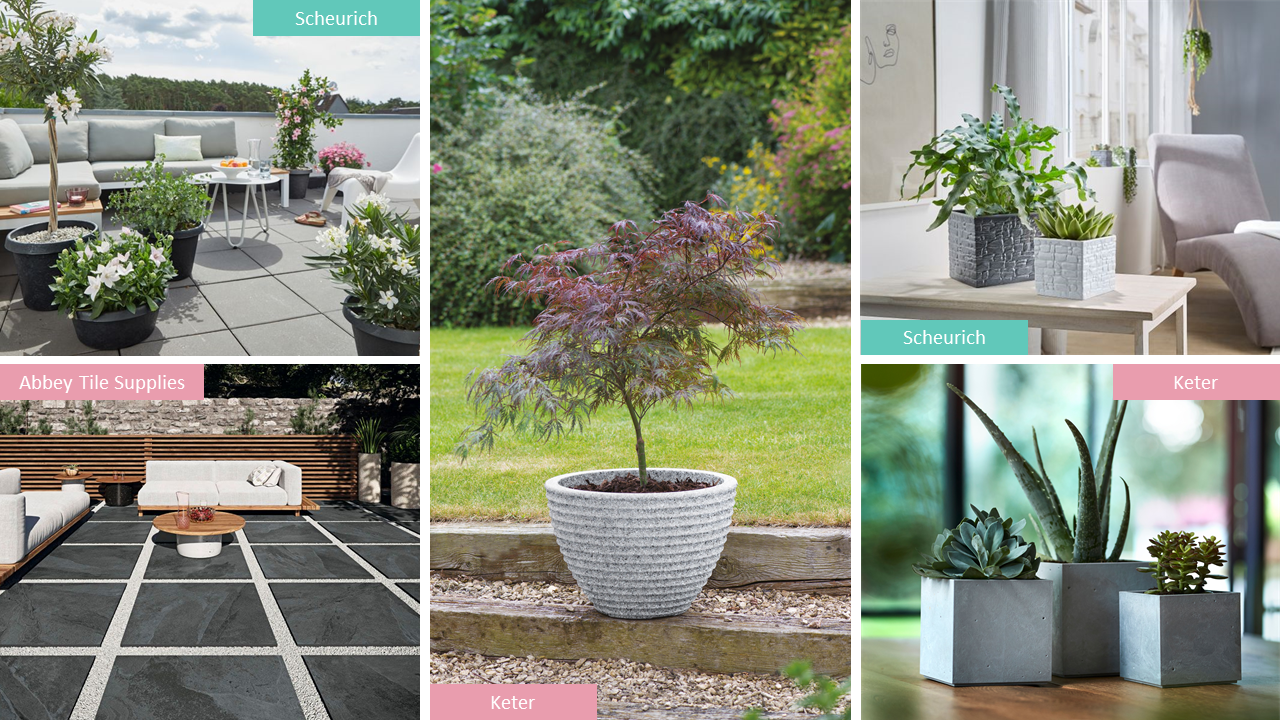 It's worth noting, that it's not just any grey that's in vogue, though. When we talk about greys, we're talking about cooler steely greys and deeper charcoal tones, still with cool undertones, both combined with matte finishes. Off-white shades bring brightness and an added sense of the contemporary, without clashing with the primary darker shades.
In the garden, greys have become important accent colours, tying colourful foliage together and creating modern "inside out" seating and outdoor entertainment areas.
Greys at Glee…
So, who's embracing the grey palette at Glee? Here are a few of our favourites:
Scheurich
Scheurich's planters and ceramic pieces are the perfect examples of the timelessness of deep grey tones. A collection that is modern and timeless all at once, Scheurich embody quality, functionality and deep understanding for true design appeal.
Abbey Tile Supplies
The extensive Abbey Tile Supplies range offers something for every outdoor space, with porcelain, ceramic and mosaic tiles for every budget. Their charcoal grey ranges provide a sophisticated and contemporary feel which can be used as a main shade or an accent colour.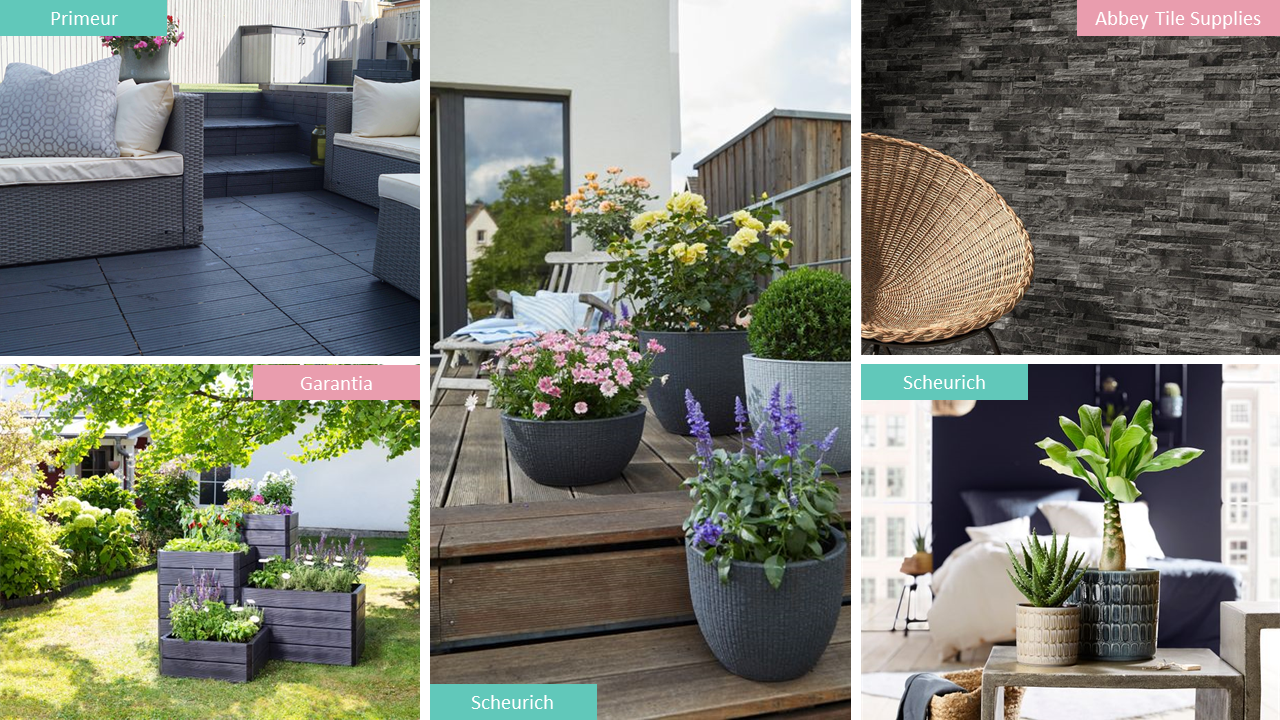 Primeur
From planters to garden paths, Primeur's multi award-winning products are not only bang on trend but are also eco-friendly. Made from recycled rubber, the attractive Eco Garden range is virtually indestructible.
Garantia
Garantia's raised bed systems offer on-trend grey styles whilst also catering for small spaces. The modular systems allow for customisable displays and creative landscaping at different heights.
Keter UK
From light and bright Alpine tones to cubic concrete styles, Keter's grey ranges for home and garden can be used either as statement pieces or as subtle space fillers for brighter colour schemes. Keter brings an unparalleled design eye to each range, plus a commitment to technical innovation.
Discover even more of the most exciting new products this September at Glee. Join us from 14-16 September 2021 at NEC Birmingham as we embrace this time to grow.
REGISTER YOUR INTEREST APPLY FOR A STAND
---
More from Glee...