18 Mar 2021
Enduring trends: the mythical garden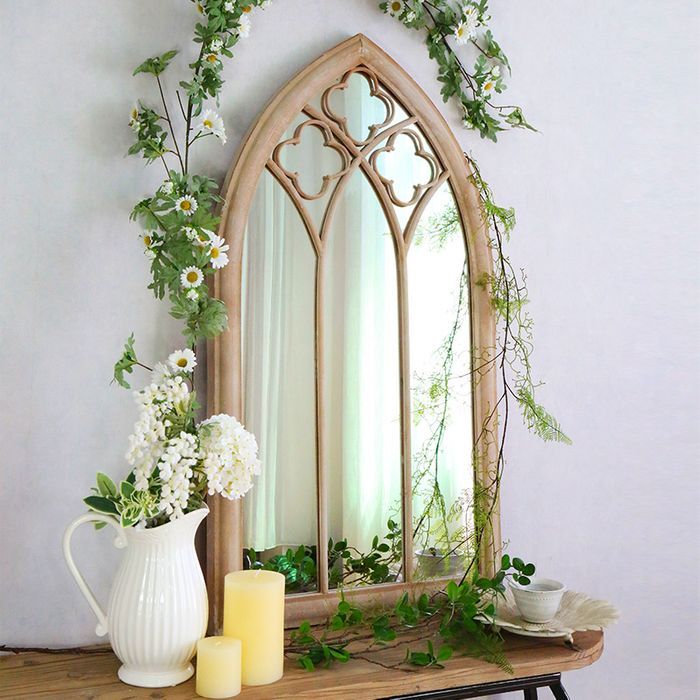 Here at Glee, we're constantly on the look out for the most exciting new collections and the trends driving the industry forward. As we prepare to reopen the doors to Glee this September, we've been taking a look through some of our favourite exhibitors to see what they have to offer, and there's one magical trend that's caught our eye; mythical motifs.
Origin story…
Even before the pandemic, consumers were showing overwhelming signs for a need for escapism and nostalgia, so it's no surprise that the world of fairies, unicorns, and all things magical has recaptured our imagination in the last few years. As the harsh realities and fast pace of our everyday lives lead to burn out and overwhelm, many consumers have sought to reconnect with their inner child and revive a sense of tranquillity.
The fairytale motif first started making its way into the mainstream in 2013, with issues of Vogue and Harper's Bazaar taking a decidedly ethereal editorial approach. This continued on to fashion catwalks with many designers incorporating fairy-like and gothic elements into their aesthetic. It's not just fairies that are dominating this trend, though. Since 2016, unicorns have been unavoidable in consumer trends, with everything from children's toys to unicorn prints pervading every inch of retail.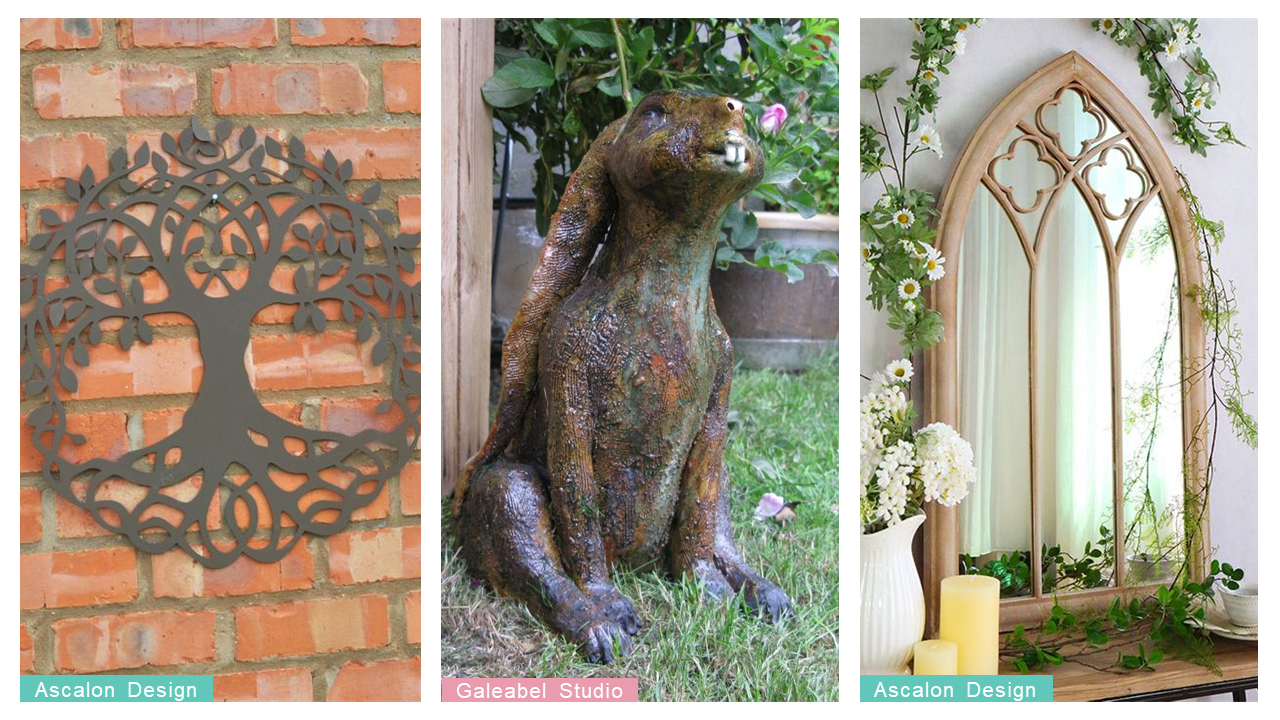 Today, the mythical trend is still as relevant as ever. As Sourcing Journal reports, Pantone have even dedicated their entire FW 21/22 forecast to it, entitling it Mythos. Incorporating powerful natural colours, as well as continuing with ever-popular blue hues, Mythos is about reclaiming tradition, reconnecting with our roots and celebrating the adaptability that humans have demonstrated throughout the lockdown.
Mythical gardens now…
If mythology is a form of escapism, then consumer gardens have well and truly become the sanctuary. From classic garden gnomes to twinkling lights, gardens are becoming places for escape, nostalgia and magic.
So, who's bringing a little bit of pixie dust to the Glee line up this year? Here's a few of our favourites:
ABitQuackers
Self-described as "a friendly place for all your garden ornament needs" ABitQuackers always deliver exciting and unique products with plenty of personality. Their beautiful ranges include toadstools, fairies and plenty of woodland creatures; none of whom would be lost in a fairytale.
Galeabel Studio
Designed and handcrafted by artist Galea, every Galeabel piece is infused with magic and tradition. Bringing colour and character to any outdoor space, each Galeabel design is made from stoneware clay and is made to be weather-proof and frost hardy.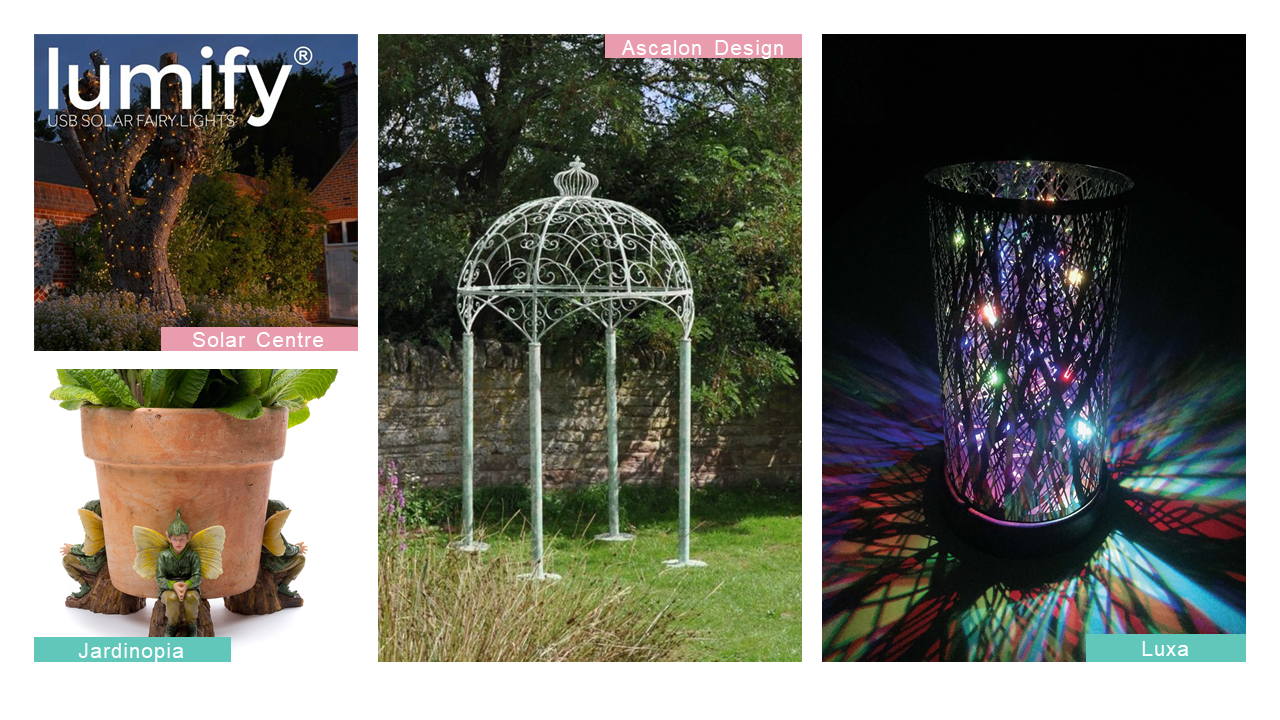 Luxa Limited
Mythology is all about stories, and the beautiful scenes presented on Luxa's lamps are tales in themselves. The Sparklers, Shadow Lamps and Twinklers all showcase patterns and scenes through magical light displays that are full of fairy-like connotations.
Jardinopia
Based in Devon, the heart of fairy country, Jardinopia is a multi-award winning designer and manufacturer of home and garden gift products. With licensed designs including the Flower Fairies franchise, their place on the mythical garden list speaks for itself.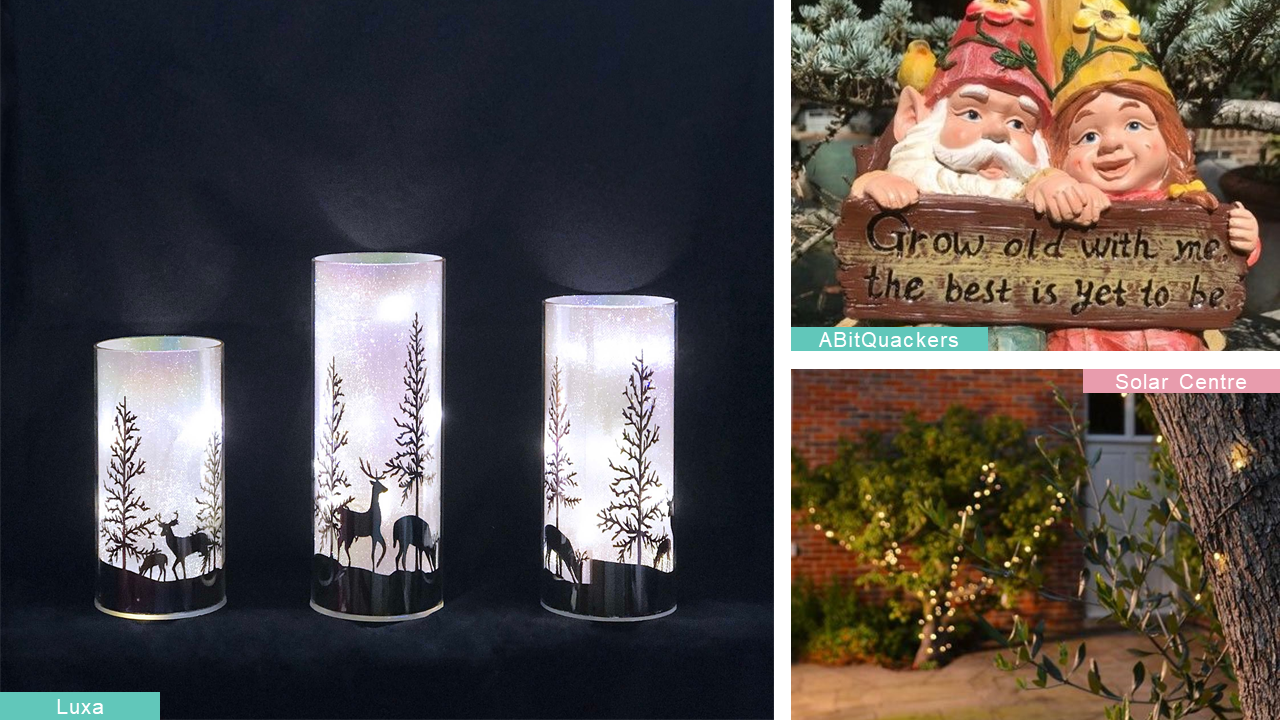 Solar Centre
It wouldn't be a mythical garden without fairy lights, especially those powered by solar energy. Solar Centre have mastered the art of solar powered outdoor lighting, bringing constant innovation and the best quality to their products, which include a range of outdoor twinkle lights to create a magical escape.
Ascalon Design
From gothic designs to delicate wrought iron, Ascalon Designs bring a sense of fairytale glamour with their decorations, furniture and garden structures. With 25 years of experience, Ascalon combine excellent craftsmanship with beautiful design in every piece.
Discover even more of the most exciting new products this September at Glee. Join us from 14-16 September 2021 at NEC Birmingham as we embrace this time to grow.
Register your interest Apply for a stand
---
More from Glee...