26 Apr 2022
Europe comes to Glee 2022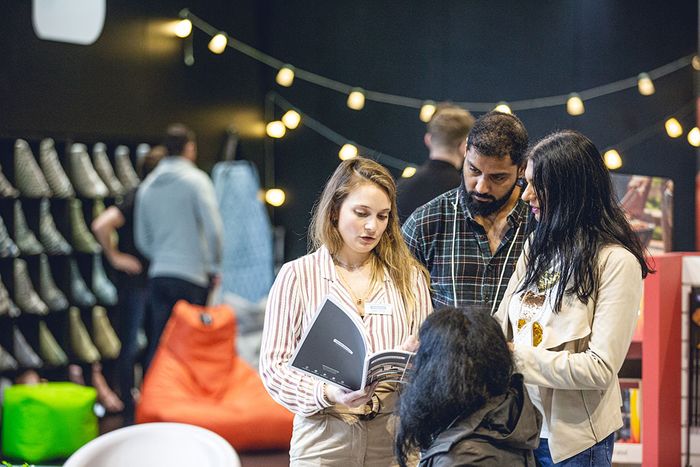 This year's edition of Glee will be home to the show's biggest contingent of global brands since 2019, bringing together a spectacular showcase of European design and a window into how gardening is developing in international markets.
Leading the way will be the Netherlands contingent. Featuring a host of prominent Dutch gardening brands alongside emerging names, this strong international launchpad will rival mainland European events which often play host to these bellwether companies. Look out for Elho, Kaemingk, Capi Europe, Kapiteyn B.V., Edelman, Madison B.V., Impulse Plants B.V., Bonfeu, JAVADO, 200 Fahrenheit, Plenty Gifts, Green Inspiration Plants, and Smiemans Projecten B.V.
French suppliers, including Forest Style SAS, Vertiable SAS, Paysagea SAS and Hareau, will similarly see their exhibition presence increase thanks to Glee's new partnership with Team France Export, Business France and the Choose France™ initiative, which has been set up to shine the spotlight on the uniqueness of French design to a wider global audience.
Also, joining the Glee 2022 exhibitor line up will be key suppliers from Germany - including Scheurich and Burstenhaus Redecker Gmbh - as well as Austria, Belgium, Denmark, Estonia, Ireland, Italy, Latvia, Moldova, Norway and Poland, completing the European lineup. Canada, India, Korea and a small Chinese delegation will similarly be showcasing new products and services from these unique consumer markets.
Matthew Mein, Glee Event Director, said: "It's great to see so many more European and global brands joining us at Glee this June. There is no question that our new dateline position has opened up the potential of Glee to a much wider audience, enabling them to access Glee's platform at a more convenient time within the buying and events calendar.
"We're excited to host these important brands onsite at the NEC and welcoming back a selection of leading European companies that have not presented their ranges at Glee for some time. I have no doubt that visitors will welcome the variety of products and international trend insight that this portfolio of companies will together provide."
Register for free entry to Glee 2022 – 28th-30th June.