23 Mar 2022
Get ready for the Festival of Glee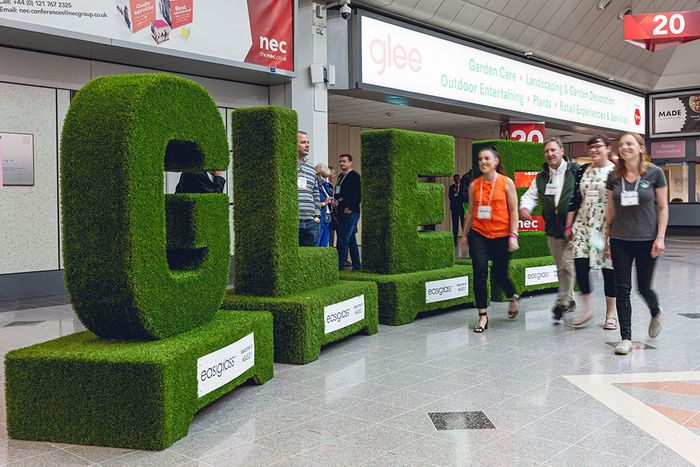 Picture the scene – it's late June and the sun is shining. The garden retail sector has come together to showcase the latest innovation and merchandising solutions ahead of the 2023 season, to source new trading partners and to network with peers. The scent of barbequed food drifts through the open doors as suppliers demonstrate their latest grills, pizza ovens and smokers, and post-show drinks take place in the warmth of the late afternoon sun…. this isn't a false reality, this is Glee 2022!
In 2022 Glee will take place in late June (28th – 30th, NEC Birmingham), which means the show will benefit from a summer festival feel unlike never before. Not only will visiting retailers be better armed with their range needs for the year ahead following the peak spring sales period, but the June timing will provide outdoor entertaining brands with a chance to shine thanks to Glee's new outdoor cooking demonstration area.
A first for Glee, this dedicated area – located in the outdoor area at the rear of Hall 20 - will create a central networking hub where suppliers of outdoor cooking solutions will create a mouth-watering backdrop. The wider outdoor entertaining portfolio of products, including fire pits and patio heaters, will also debut in this area, making for an unrivalled interactive showcase.
Glee Event Director, Matthew Mein said: "Traditionally at Glee, outdoor entertaining brands have been able to display their products on stand but being able to fire them up to really show what they are capable of has always been more of a logistical challenge. Gone are those days however, as our new June timing enables us to make the most of the warmer summer weather and take these demonstrations to the great outdoors, enabling retail buyers to truly understand the functionality of the products on offer, ultimately increasing upsell potential in store. Whether it's barbeques or fire pits, smokers or more, this new area will be one not to miss for anyone wanting to increase their outdoor entertaining offering in 2022 and beyond!"
Celebrate at the Glee Party
In a move to further optimise Glee's new date, it has been confirmed that a special 'Glee Party' will take place on Tuesday June 28th. This gathering of exhibitors and visitors post-show will be a great way to unwind after the first day of the event, as well as continuing sales conversations that began on stands.
Taking place within Glee's new outdoor cooking hub, the party will (hopefully!) enjoy the great British sunshine and the longer summer evenings.