23 Oct 2017
Glee 2017: bolder, brighter and brimming with freshness
The doors to Glee 2017 may now be closed, but the industry praise continues to be heard. From busy aisles, full-to-capacity exhibiting space, a positive, business-building atmosphere and the strongest ever offering of focussed added value features – including the hugely popular Retail Lab @ Glee – this year's event has proven that Glee's evolution is continuing to hit the mark for the industries it represents.
In a move to be more reflective of the changes taking places within trends, consumer spending habits and future growth potential, Glee 2017 was designed to be bigger, fresher and bolder – full of innovative feature content, tangible business advice and the strongest collection of brands ready and willing to forge relationships with retailers. And it is this overall offering that is drawing praise from buyers and buying teams, owner/operators, key decision makers and influencers from across the garden, landscaping, builders merchant, home, gift, pet and wider retail markets, who attended en mass, including 98% of GCA members.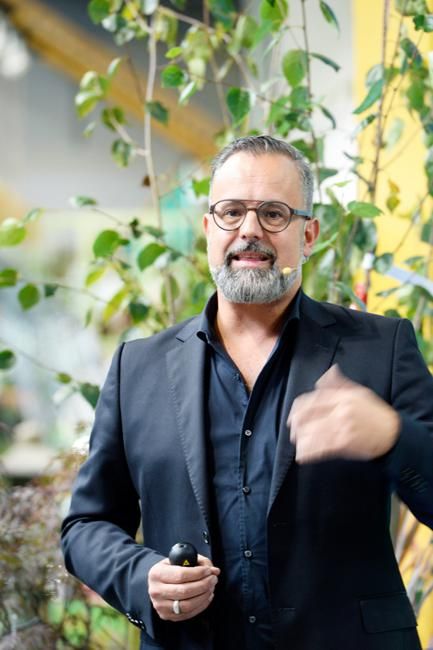 From the new Retail Lab - which drew crowds from both the UK and Europe, keen to join the area's Creative Director, Romeo Sommers, to learn more about the four key future facing trends that will impact gardening and retail in the year ahead – to the unrivalled seminar programme created by The HTA, Innovators Zone, GIMA Business Village, PetQuip Business Village, International Buyers Centres, and the Buyers Power List and Glee New Product Showcase – Glee's action packed programme of events, plus 550 exhibitors, meant that for three-days the industry came together under the Glee banner. 
What's more, Glee also placed gardening on the national news agenda, with a visit from BBC Breakfast on Monday 11th September. Steph McGovern, the BBC Breakfast business correspondent, reported live from the show, putting Glee in front of an audience in excess of seven million. Kick starting the show in style, this national news coverage helped create a buoyant and positive mood throughout the exhibition.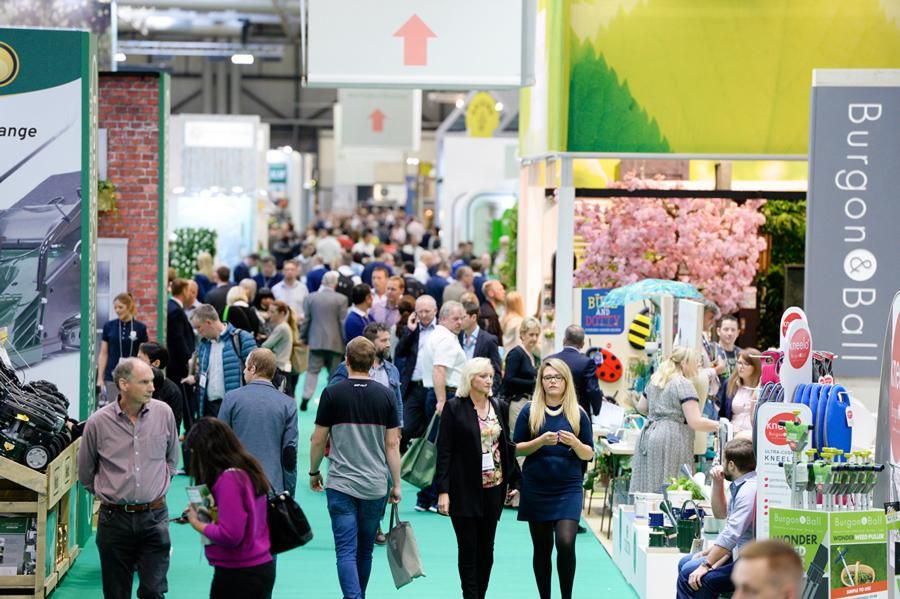 Matthew Mein, Glee Event Director, said: "From the comments we have received from both buyers and suppliers, this has been the most vibrant and exciting Glee of recent years. It was clear that plenty of business was being done, new relationships were being forged, and people were seizing the chance to network and build their professional insight. Visitors also took advantage of Glee unrivalled inspirational content, with many taking the time to visit both our seminar programme, and our new-for-2017 Retail Lab feature.  We want Glee to provide a vital platform for growth for both suppliers and retailers, and believe that Glee 2017 has worked to reaffirm this role. 
"We have already taken a significant number of re-bookings from suppliers keen to secure their places at Glee 2018, as well as Glee @ Spring Fair in early spring 2018."  
The industry speaks – praise for Glee 2017
This year – more than ever – Glee offered buyers the chance to shop across every aspect of their gardening ranges. Over 550 brands, including 150 international companies and 200 brand new exhibitors, came together to create the most exciting showcase of new products and leading innovation, to be seen anywhere in the UK. Here exhibitors and visitors share their thoughts on the show.
Jonathan Stobart, Managing Director, Smart Garden Products: "We have had another very positive experience at Glee 2017. From our largest ever product introduction, to a significantly expanded Glee presence, and significant orders taken, it's been a great show. We have already committed to 2018 show with an enlarged single stand."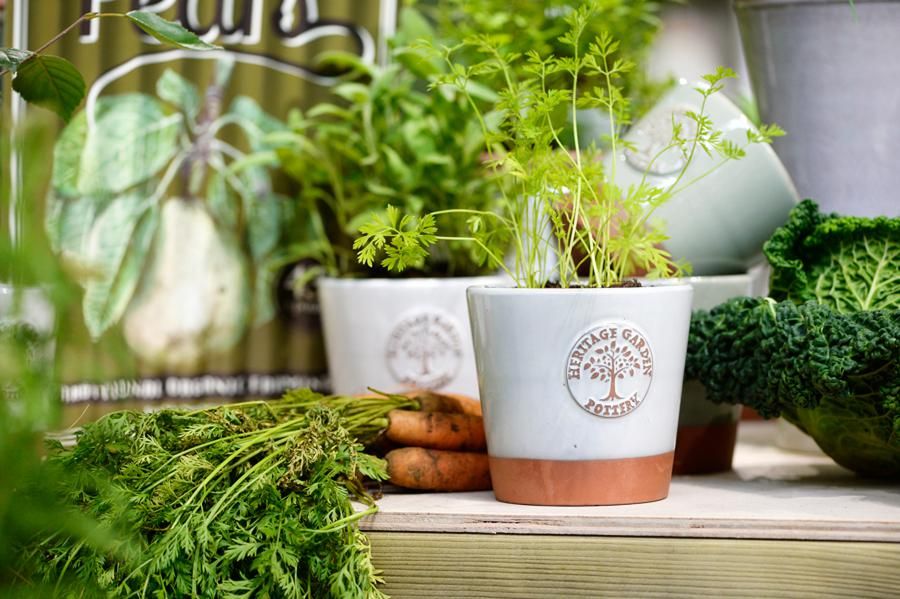 Sheila Hill, General Manager of The Scotts Company (UK) Ltd: "Glee 2017 was a fantastic show. The strong BBC Breakfast coverage demonstrated progress in the industry and allowed us to raise the profile of our brands. As well as its usual high calibre visitors and exhibitors, Glee highlighted clear trends for the coming year, including the need to address changing demographics and demand for natural product ranges. We were delighted to see the positive response to our new products, and comments from visitors on how our innovative stand design is helping to inspire retailers to display products in new ways to excite customers."
Craig Hall, Marketing Director, Deco-Pak: "Glee 2017 was a fantastic show for the Deco-Pak brand. We use Glee as our annual launchpad for our new products and latest innovations, and this year was no different. We met with both existing and potential customers, and were so impressed by the quality of audience the show drew. The BBC Breakfast coverage was also great to see. We have already signed up for Glee 2018, increasing our stand presence by 25% to ensure we make as much impact as we possibly can!"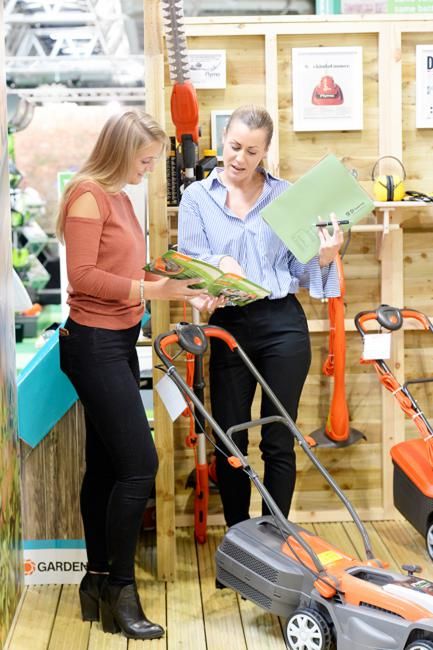 Christine Virginie, Marketing Manager at Fordingbridge: "Fordingbridge once again thoroughly enjoyed the annual Glee show. We caught up with lots of existing clients and formed relationships with lots of new ones too! What is so good about Glee is that it concentrates everyone under one roof for three days, as the number of clients seen over the duration of the show would ordinarily take several weeks to achieve. A great event and we have already booked our stand for 2018."  
Katy Bracewell, GA Pet Foods "It's a good show. We have spoken to key contacts and there are some good leads here to meet the right people an organisation would need. We think the show has been a real success. This is our first show at Glee after five years. We decided to come back because our business has developed and changed, therefore we wanted to know whether it would be worth it for us and it has been worth it. One of our new products is grain-free products. We would definitely attend Glee again, we think it's a lovely exhibition."
Jackie Eades, Founder, Briers: "For us, Glee represents an unrivalled opportunity for launching new ranges, reinforcing the brand, business building and of course a bit of after-hours bonding thrown in too! It has been a great success for us in terms of the goals we set out to achieve.  One was obviously to demonstrate the newly expanded award-winning kids ranges and latest licenced offerings in their merchandisers, whilst also promoting ourselves as an increasingly trend orientated lifestyle outdoor brand.  The other was to strengthen the message around quality, with our dedicated Compliance Director taking retail partners through the steps we are now committing to in terms of ethical production, material sourcing and the environment."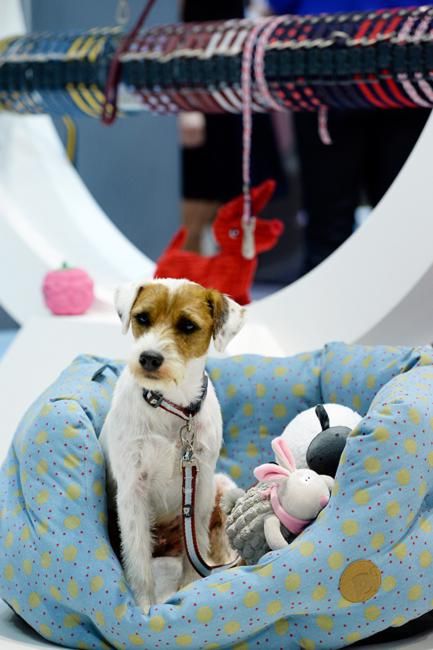 Jack Nelson, Managing Director, Muztag: "Glee has been a real success. This is my first trade show ever and even my first year of trading. I think Glee gives off great exposure for brands. It's really good that everyone is all available in one place. It's a really nice show, really friendly, everyone's been really helpful and I would definitely rebook."
Kyle Daniels, Sales, bio-bean (winners of the 2017 GIMA Innovators Seedcorn Fund – announced at Glee): "We think the show has been really, really good. There are extremely high-powered supermarkets and sheds. Glee is by far the best show."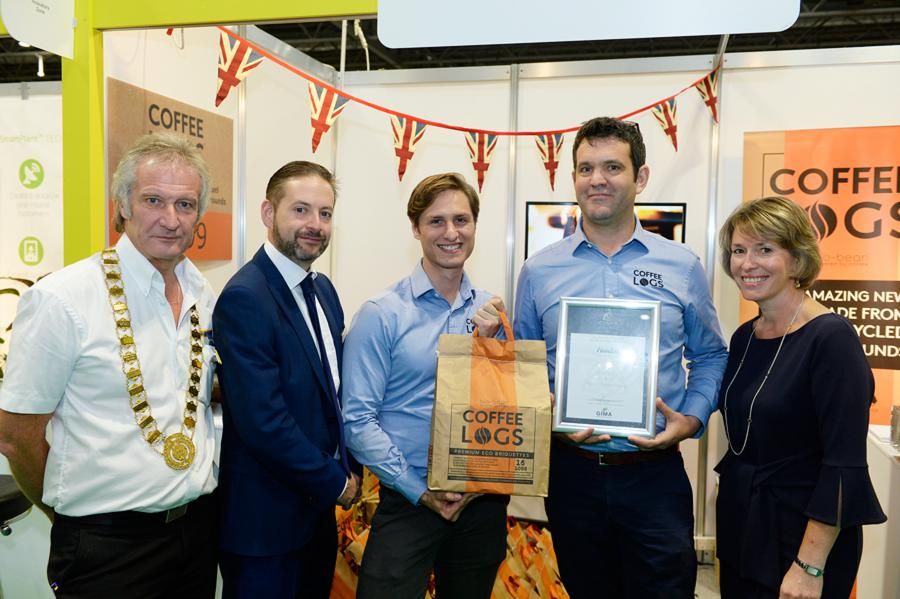 Mike Burks, The Gardens Group: "I thought that there was a freshness and a really positive buzz at Glee 2017. There were plenty of new things to see and it has reclaimed its place as a must attend event. The Retail Lab worked well as did the product awards and these demonstrated the way the industry is working together for the same aim. I came up for one day but in fact I should have stayed for two."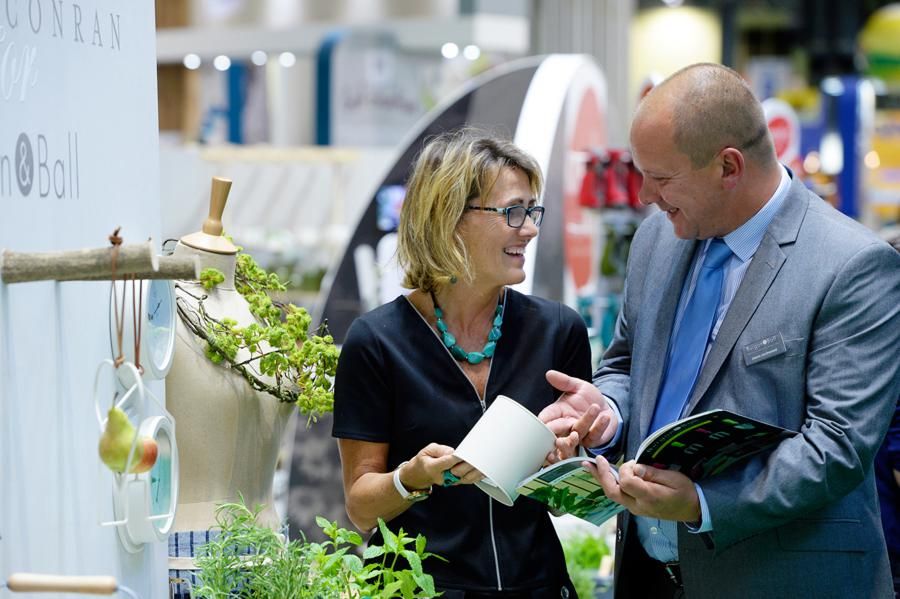 Fiona Pringle, Enchanted Earth – Buyers Power List, Best Online Buyer/ Buying Team winners: "For me this was the best Glee in all my years of attending. I attend each year as it is the best show to see brand new ranges and trends in the garden centre sector, I like to meet with new and old suppliers. I particularly enjoyed the Retail Lab - the use of the plants and the design was amazing and really helped me to unwind and focus, great ideas and so calming."
Lee Plevey, Managing Director, Plevey: "We like to come to Glee every year, just because we like how everyone is in the same place. Of course, there are some companies who don't exhibit but the majority of them do and make such an effort, it seems a real shame not to come. Especially as Glee make a lot of effort into getting everybody here, so it seems a shame for us customers not to come."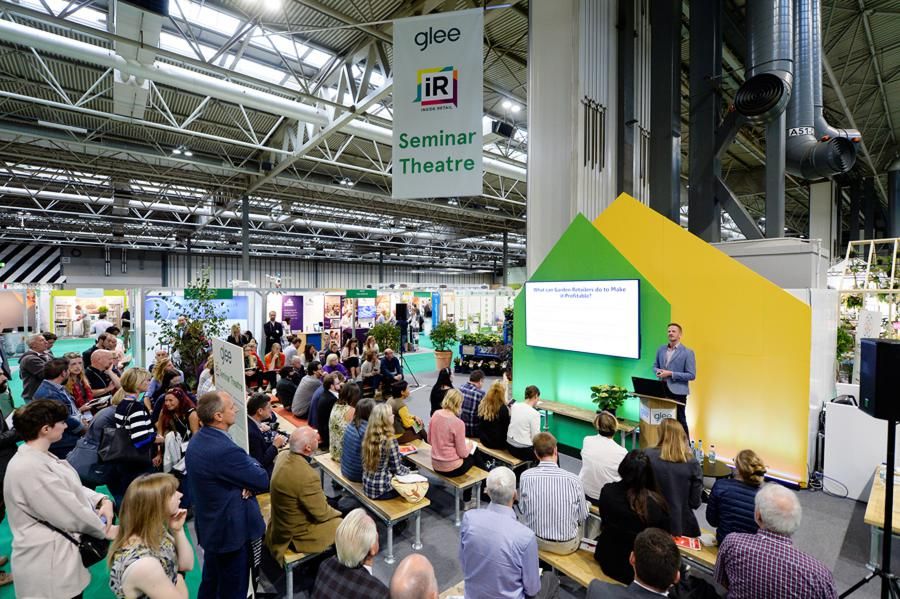 What next for Glee?
The 2017 exhibition may be over, but the plans for Glee in 2018 are picking up apace! 
Glee at Spring Fair (4th – 8th February, NEC Birmingham). 
Glee at Spring Fair will give retailers the opportunity to see new and best-selling ranges ahead of the spring season. A second addition at this time of year will give retailers an additional destination to refresh their ranges for key retail spikes.  Glee in February will also provide garden buyers with the latest concepts and trends for 2018, helping them to direct their buying.  Categories that retailers can look forward to sourcing will include garden care, landscaping and garden decoration, and outdoor entertaining.
The spring edition will also provide Glee exhibitors with a secondary revenue opportunity in the year, and an additional touchpoint to meet with new and existing customers, whilst also enabling Spring Fair to benefit from having a dedicated garden centre hub at its heart. Glee at Spring Fair will take prime location in Hall 3, considered to be in the main thoroughfare, and will have the signature wide boulevard synonymous with the September layout.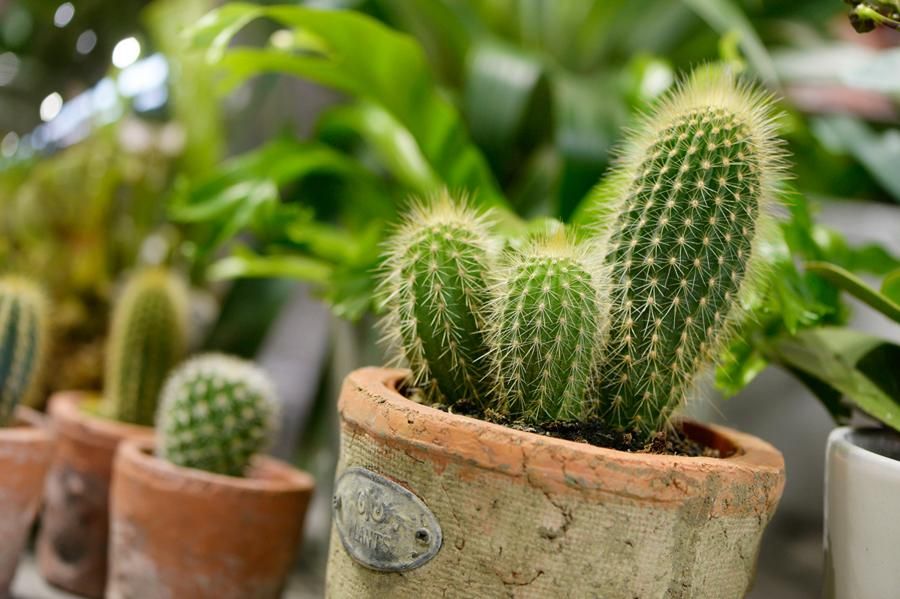 Time to grow: Glee 2018
Next year, Glee will be relocating to NEC Halls 6,7,8, 19-20, providing the show with a much bigger footprint, and an even larger and more exciting exhibition.   Exhibitors will be able to relocate, whilst visitors will be walking an updated floorplan; discovering new products and companies at every turn.  The overall effect will be a refreshed, revitalised event, as Matthew Mein explains: "Glee has been growing at a significant rate and that means we've outgrown our current home. Glee has successfully relocated before, and we hope that this next move will be received with the same level of industry support. Not only will the exhibition be able to better accommodate more exhibitors and visitors, but its refreshed layout will breathe new life into the show. This move is inspired by the way that retailers keep their store interesting for customers by constantly revising the layout. This way customers discover more, and ultimately spend more – something we know our exhibitors and visitors want to replicate during their time at Glee."
Building more content to help support the continuous growth of gardening in the UK will be a key theme of the 2018 event. Garden retailing is continuing to buck the trend that other retailers have fallen foul of, with growth for both garden retailers and suppliers continuing to grab the headlines. At Glee 2018 look out for more features, seminar sessions and year-round information relating to trends, merchandising and practical advice on ways to build better business, whilst also tackling the most burning issue – how to attract millennials into the garden centre.