09 Feb 2021
Glee 2021: COVID-19 measures FAQ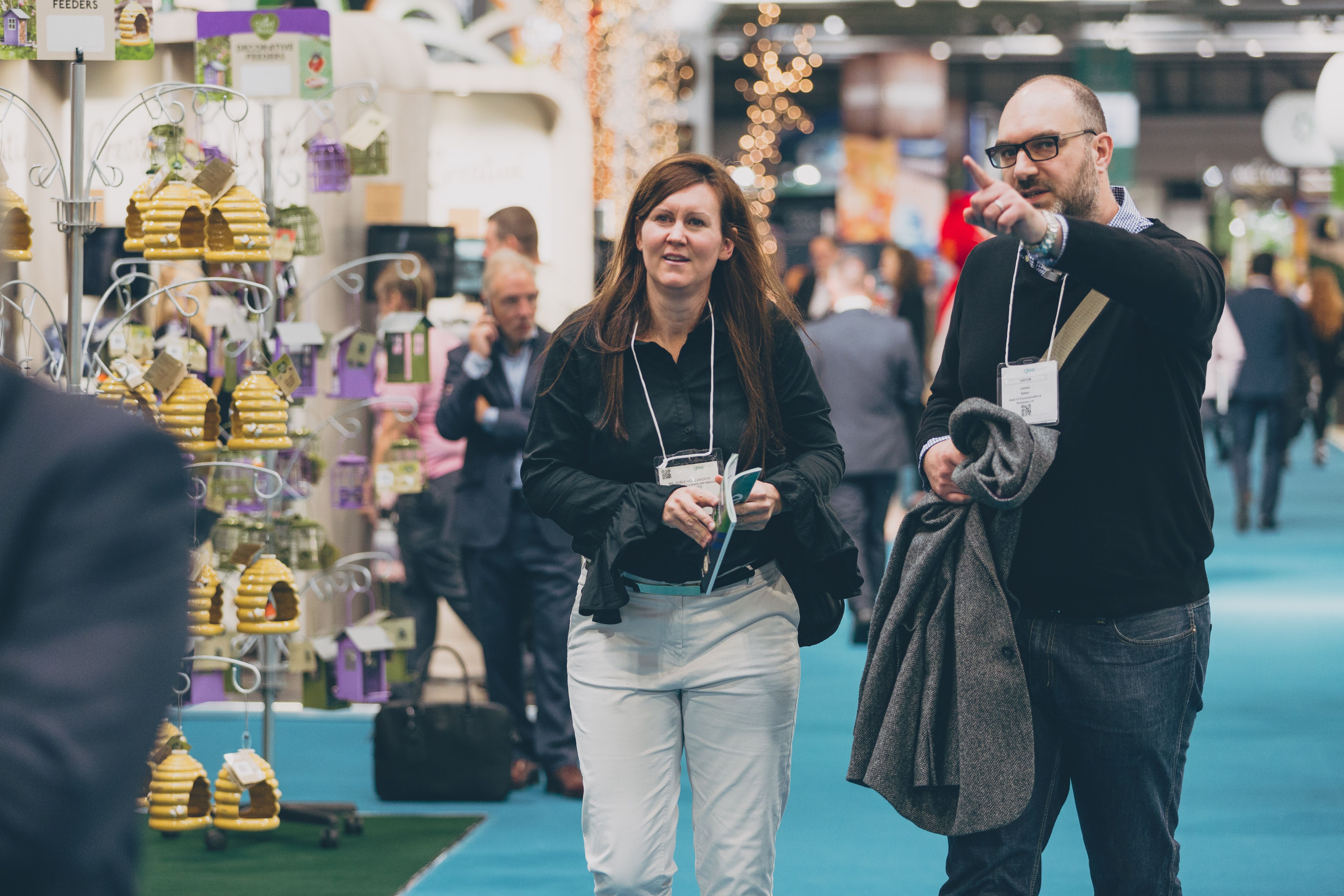 As the Glee team gets ready to welcome you back to the leading garden retail exhibition (14th – 16th September, NEC Birmingham), they answer some of your burning questions regarding the COVID-19 measures that have been put in place to ensure the event can take place safely and securely; measures that the team are confident will offer peace of mind for all those that attend.
What COVID-19 related conditions of entry are there for Glee 2021?
All attendees will be required to show proof of COVID-19 status on arrival at the venue, this will need to be one of the following:
Proof of completion of a full course of vaccination at least two weeks prior to arrival
Proof of negative Lateral Flow Test taken within 48hrs prior to arrival
Proof of natural immunity shown by a positive PCR test result for COVID-19, lasting for 180 days from the date of the positive test and following completion of the self-isolation period
What is meant by a 'full vaccine course'?
The UK government website defines a full course vaccination as:
"Two weeks after completing a full course of vaccination, whether that requires two doses or one dose (that is, two doses of the Moderna, AstraZeneca or Pfizer vaccine, or 1 dose of the Janssen vaccine) (according to the Medicines and Healthcare products Regulatory Agency authorised schedule)."
Will my vaccine card be enough for entry?
No. Vaccine cards will not be accepted. Instead we ask that you use the NHS COVID Pass which lets you share your COVID-19 vaccination records or test COVID-19 status in a secure way.
How do I access the NHS Covid Pass?
Your NHS COVID Pass can be accessed via the NHS App (NB: this is NOT the NHS Track & Trace App).
You can access your NHS COVID Pass through the free NHS App on a mobile device such as a smartphone or tablet. Proof of your COVID-19 status will be shown within the NHS App.
Alternatively, you can access the NHS COVID Pass through the NHS website, where you can download or print a PDF document.
If you do not have access to a smart phone, computer or tablet, it is possible to request a NHS COVID Pass letter by calling 119 (select the 'NHS COVID Pass service').
If I am attending the show for the duration, will I have to keep showing proof of my COVID-19 status?
Double vaccinated people will not need to take any further action but do retain proof of vaccination for the duration of the show as checks will continue. Lateral Flow Tests will need to be repeated after 48hrs with negative results recorded in the normal way.
How do I register the results of my negative lateral flow test?
To make sure you have proof of your negative lateral flow test you must report your result to the NHS. You can do this via using one of the below options – you will need the QR Code, or the ID number from the test strip to report your result.
To report online visit: www.gov.uk/report-COVID19-result
Or telephone: Freephone 199 (England, Wales & Northern Ireland) / 0300 303 2713 (Scotland)
You can show proof of a Negative lateral flow test via the NHS COVID-19 Pass, an email or text message.
Do I have to wear a mask?
Glee will be a mask friendly event. Although it is no longer mandatory to wear masks, it is encouraged for all attendees especially when in enclosed or crowded spaces. 
I am travelling from outside of England to attend Glee. What do I need to do to enter the show?
Advice for entering the UK can be found at https://www.gov.uk/uk-border-control. These guidelines must be followed in order to enter the country. For entering Glee, proof of vaccination status and test results demonstrated via the EU Digital COVID Certificate will be accepted.
Those travelling from Scotland, Wales and Ireland will be subject to different rules of entry which can be found via their own governing bodies (please see links), including Northern Ireland where you must supply paper proof of vaccination from your GP, or alternatively show a negative lateral flow test result.
Will my airport antigen test result be an acceptable form of entry?
Yes, providing it has been undertaken within 48hrs prior to entry to Glee. Do note, such tests only provide details of COVID-19 status for 48hrs and therefore will need repeating before expiration.
Will there be social distancing in place at Glee?
Whilst the legal limits on social distancing have now been lifted, Glee will benefit from wider three-metre aisles, which are designed to provide additional space and minimise contact with others.
Will hand sanitiser be available?
Hand sanitising stations have been installed throughout the NEC at high touch points. Exhibitors and visitors are also advised to carry additional sanitiser with them. Hand washing facilities will remain available throughout the venue's toilet facilities.
Is there anywhere on-site to buy Lateral Flow Tests?
Lateral flow tests are available for free from the NHS website or via your local pharmacy. Attendees of Glee 2021 are advised to order their tests ahead of arriving at the show.
Why do I need to show proof of my COVID-19 status?
Current information and guidance including that following the Events Research Program, suggest that verifying attendees COVID-19 Status is an effective way of reducing the risk of transmission among large groups; a risk that provides important peace of mind for all attendees.
What do I do if I am "pinged" by the NHS Track & Trace app whilst at Glee?
If you are contacted by Track & Trace whilst at Glee you will need to follow the current government advice. This can be found here.
Do I need to take a PCR or NHS lateral flow test post attending the event and report this?
No.