21 Apr 2022
Glee 2022 on track for maximum capacity!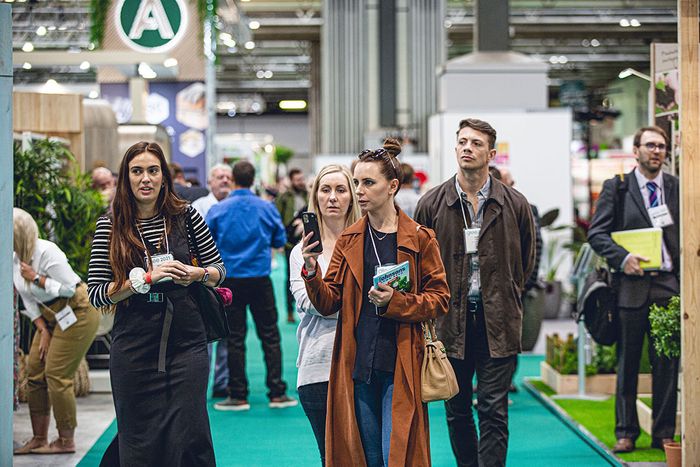 Poised to topple pre-pandemic numbers, Glee 2022 – which is entering a new chapter this year with a move to a late June time slot within the exhibition calendar – is on course to maximise its allocated floorspace with over 85% of the show already occupied and over 400 exhibitors anticipated to be exhibiting this June.
Suppliers and manufacturers new and old have been quick to capitalise on the ongoing popularity of gardening, recognising that Glee is the place to be seen by leading buyers from the multiple and garden centre sector, high street stores, e-commerce giants, home & gift retailers, plus representatives from builders' merchants, garden designers and landscapers. Now, with just over two months to go until the show takes place, interested parties are urged to book their space now to avoid disappointment.
Glee's Event Director, Matthew Mein said: "The appetite for Glee 2022 has outstripped any of our expectations. With an anticipated 400+ exhibitors set to fill four halls of the NEC, this year's event will be bigger and more vibrant than before, proving that our sector is stronger than ever, and that innovation is helping to create an exciting future for gardening. "With a maximum capacity show on the horizon we are keen to work with any brands wanting to exhibit at the show to ensure they don't miss out."
Get set for Glee
This year's event will deliver more value than ever for both suppliers looking for new and enhanced retail listings, and for those retailers that are wanting to source new and unique brands to help set their offering apart. Featuring eight dedicated show sectors - Garden Care, Landscaping & Garden Decoration, Food & Catering, Retail Experience & Services, Outdoor Entertaining, Home, Gift & Clothing, Plants and PAW for pet and animal wellbeing - the 2022 edition of Glee will be home to thousands of the most exciting product innovations and merchandising support tools to ensure that the 2023 sales season is the most exciting yet.
Supporting Glee's three-day schedule will be a host of live content including the Glee New Product Awards, home to the newest product launches; the Buyers Power List, a celebration of those buyers and buying teams that go above and beyond; plus an unrivalled schedule of seminar content created to provide insight and thought-provoking debate on those issues shaping the garden retail sector and driving consumer demand. In a move to support visitors further, it has been confirmed that all seminar content will be made available online after the show.
Registration for free entry to Glee 2022 – 28th-30th June – is now open.