20 Jul 2018
Grow Your Own Awards
This year Glee have partnered up with Grow Your Own, a consumer magazine which will see the introduction of the prestigious Great British Growing Awards at the show this September.
These awards recognise all that is great within the gardening industry – from tool companies, to seed suppliers, garden writers to fruit nurseries and everything in between. The awards also recognise garden volunteers and community growing spaces.
The Winners
The winners of the awards are voted for by the general public and readers of the Grow Your Own magazine, with the awards ceremony and trophy presentation taking place on Tuesday 11th September at Glee.
In addition to the awards Glee is working closely with Grow Your Own on a consumer competition which will see 10 lucky consumers win the opportunity to attend Glee. As well as getting a chance to attend the show, the winners will also receive a guided tour, access to the VIP lounge, complimentary refreshments and a VIP limited edition goodie bag.
Product Competition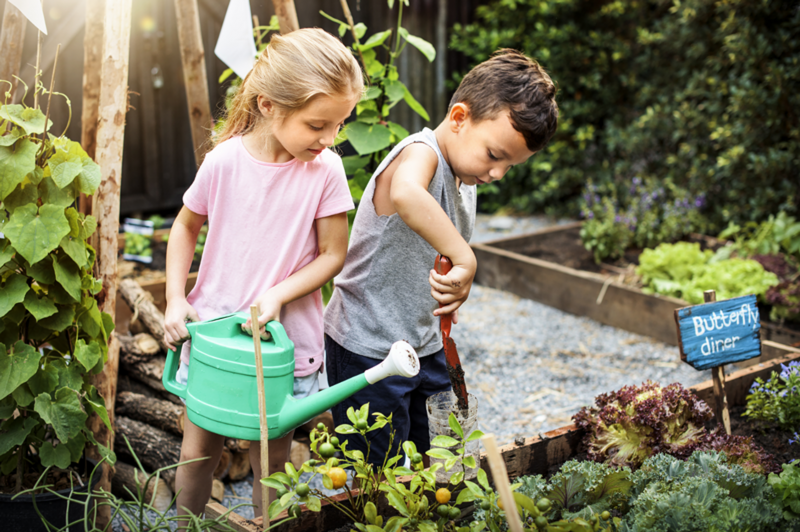 The 10 chosen consumers who have won the opportunity to attend Glee will also get the chance to vote for their favourite products whilst touring the show floor, and their favourite/chosen product will then win the converted Grow Your Own consumer choice award.

Great British Growing Awards Winners:
Most trusted celebrity gardener
WINNER: Monty Don
Highly Commended:
Alan Titchmarsh
Carol Klein
Most inspiring vegetable garden to visit
WINNER: RHS Wisley
Highly Commended:
Kew Gardens
Lost Gardens of Heligan
Best gardening event
WINNER: RHS Chelsea Flower Show
Highly Commended:
Gardeners World Live
RHS Hampton Court Flower Show
Best new kitchen gardening book
WINNER: Down to Earth, Monty Don
Highly Commended:
The Kitchen Gardener, Alan Titchmarsh
Vegetable Growing, Month by Month
Most entertaining kitchen garden TV/radio programme
WINNER: Gardeners World
Highly Commended:
Beechgrove Gardens
Gardeners Question Time
Best fruit and veg seed range
WINNER: Thompson & Morgan
Highly Commended:
King Seeds
Suttons Seeds
Best plug plant range
WINNER: Thompson & Morgan
Highly Commended:
Sutton Seeds
Sarah Raven
Best nursery/retailer specialising in fruit
WINNER: Ken Muir
Highly Commended:
Blackmoor Nurseries
Deacons Nursery
Best one-stop gardening shop
WINNER: Wyevale
Highly Commended:
Thompson & Morgan
Dobbies
Best online retailer
WINNER: Thompson & Morgan
Highly Commended:
Amazon
Suttons Seeds
Best garden tool range
WINNER: Spear and Jackson
Highly Commended:
Wilkinson Sword Tools
Wolf Garten
Best greenhouse range
WINNER: Norfolk Greenhouses
Highly Commended:
Halls
Elite Greenhouses
Best polytunnel brand
WINNER: Premier Polytunnels
Highly Commended:
Northern Polytunnels
First Tunnels
Most innovative growing product
WINNER: All Purpose Compost - Miracle Grow
Highly Commended:
Incredibloom
Air Pot
Best Organic veg growing product
WINNER: Seaweed Feed - Maxicrop
Highly Commended:
Q4 Liquid Feed - Vitax
Nemaslug
Best gardening organisation
WINNER: RHS
Highly Commended:
National Allotment Society
National Trust
Best garden writer or blogger
WINNER: Monty Don
Highly Commended:
Alan Titchmarsh
Carol Klein
Best allotment planning product
WINNER: RHS Grow Your Own App
Highly Commended:
The Essential Allotment Guide: How To Get The Best Out Of Your Plot
Garden Organic Year Planner
Best pest control product
WINNER: Gardening Naturally Pest Range
Highly Commended:
Bayer Garden Product Range
Nemaslug
Best compost making product
WINNER: HOTBIN Compost Bin
Highly Commended:
Garotta Compost Maker
Blackwall Compost Converter
Best product for small space/urban growing
WINNER: Veg Trug
Highly Commended:
Woodblocx Raised Beds
Greenwall Vertical Planter - Garden Oasis