21 Jul 2020
How to make the most of your mailing list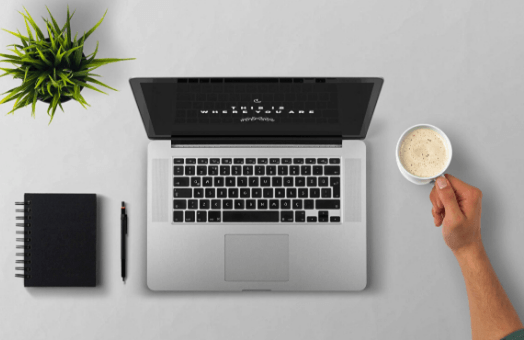 When done right, email marketing is a powerful tool for building one on one relationships and engaging your customer base. In fact, email is 40 times more effective at acquiring customers than Facebook and Twitter combined, as we heard from our digital expert Lynsey Sweales on our recent email marketing webinar. Following this session, we've pulled together our top tips for really engaging with your email audience to make the most of your mailing list.
Focus on the customer
As Lynsey told us, "if you work with the customer, sales will happen!" Email marketing is all about building a relationship with your customer, with a focus on personalisation and serving them content that's tailored to them. Just like on the web or on social media, customers largely use digital as a touchpoint to find answers and solutions and to fulfil their wants; it's not simply about who can send the best or most offers!
Understanding your customer is key to a successful email marketing campaign think about what drives them to engage with your brand, what have they purchased from you in the past (if anything) and what else might be affecting their lives right now (coronavirus, for example).
Quality not quantity
According to Lynsey, 40% of B2C emails are considered spam by customers. When you pair this with the fact that 69% of customers are influenced by emails throughout their purchase journey, it's easy to see how the quality of the emails you send could be a make or break factor in acquiring or retaining a customer.
Use all touchpoints
Customers generally want seven touchpoints when shopping online, especially when making a big purchase. This means everything has to be integrated to provide consistent messaging and information. Email marketing is critical for bringing business to life, reminding people your business is there and keeping you front of mind; it's worth noting here that 91% of customers open their emails every day. Make sure that you coordinate your social media, website and blog efforts with your email marketing plan to ensure that your message and brand are really clear at every step.
Optimise your sign-up form
It's all well and good having an email or newsletter sign up form on your website, but is it working hard enough for you? Instead of just having it there, consider the "what" and "why" – what will people receive from your content and why is it valuable for them. Just a brief piece of copy or even a more detailed name for your newsletter could increase your sign ups.
Get segmenting
More often than not, one size does not fit all when it comes to email marketing. There are many ways to segment your customers, but consider the following options:
Product or sector interest
Engaged and not engaged
Geography and location
Demographic factors
If you're not sure of where your database sits you can always send them a welcome email, offering them the opportunity to indicate their preferences and segment themselves for you. You can always A/B test content, subject lines, days and times and more, to ensure you're targeting your segments as accurately as possible. 
Pay attention to your metrics
As a rule, Lynsey advises you spend 80% of your time planning your email campaign and analysing the results, and just 20% of your time actually creating and sending content. Think about the performance of every single email you send. Are some emails being opened more than others? Does certain messaging drive more traffic to your website? Take the time to understand what works and what doesn't, including the time of day, which links and headlines get clicked on the most, if there's a particular subject line that's performed well. Above all, don't be afraid to test and change your strategy as you go; digital is all about being flexible and reactive to your customers' wants and needs.
Don't forget to sign up to our expert webinars for more tips and tricks, and keep an eye on the Glee website for more exclusive content.
If you enjoyed this article, you might also like: