21 Oct 2021
In The Garden with RocketGro and the wonder products shaking up the industry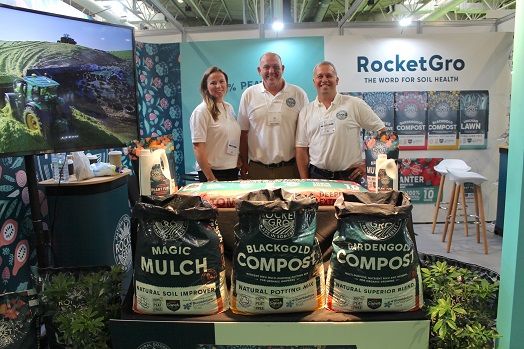 RocketGro launched earlier this year with an innovative solution to one of the garden sectors biggest challenges; greener growing. Using the organic by-product of renewable energy, friends and business partners Tim and Toby created a range of all natural and organic fertiliser products. We spoke to Toby to find out a bit more… 
1. RocketGro may be a fairly new business but you aren't exactly newcomers in the industry. Tell us a little about your backgrounds and how you came together to develop RocketGro in 2020. 
My good friend Tim owns a farm in Somerset which his family have been farming for generations. He had an idea to get the organic by-product from the bio-gas anaerobic digestion facility on his farm, into bags to sell in garden centres. He approached me to help him build the business. I have launched and run other successful companies in the past in a variety of industries and the opportunity seemed very exciting to me. And here we are one year later and now with a range of eight products and counting. It has been an exciting journey and 2022 is looking like it is going to be a huge year for us.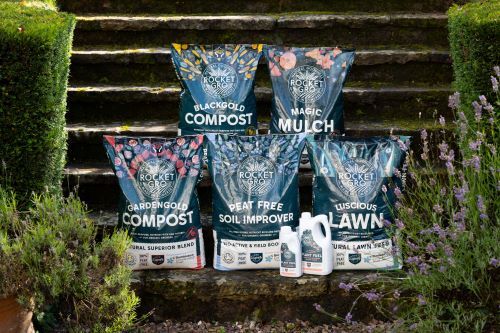 2. We are keen to know more about what The Bumblebee Conservation Trust call a gardening wonder product – Magic Mulch!  What is it that makes this product so special and what can it be used for? 
We are really proud to be partnering with such a brilliant charity. Bumblebees are special to us as farmers and their ongoing plight needs to be highlighted whenever possible. Partnering with this charity and having all our products Soil Association Approved were two big steps forward this year. Our Magic Mulch is indeed a wonder product! A 100% natural, organic, bio-degradable, nutrient rich feed, full of natural microbes, that makes beds and borders look good, suppresses weeds, adds fibre and structure to soil, and boosts worm populations! It is a wonder product! Use as a surface mulch, or dig it in as a soil improver. 
3. Your range has expanded with brand new products that arrived this summer. What is your most versatile addition to the collection? 
Our BlackGold Multi-Purpose Peat Free Compost. Nominated for the GTN new growing medium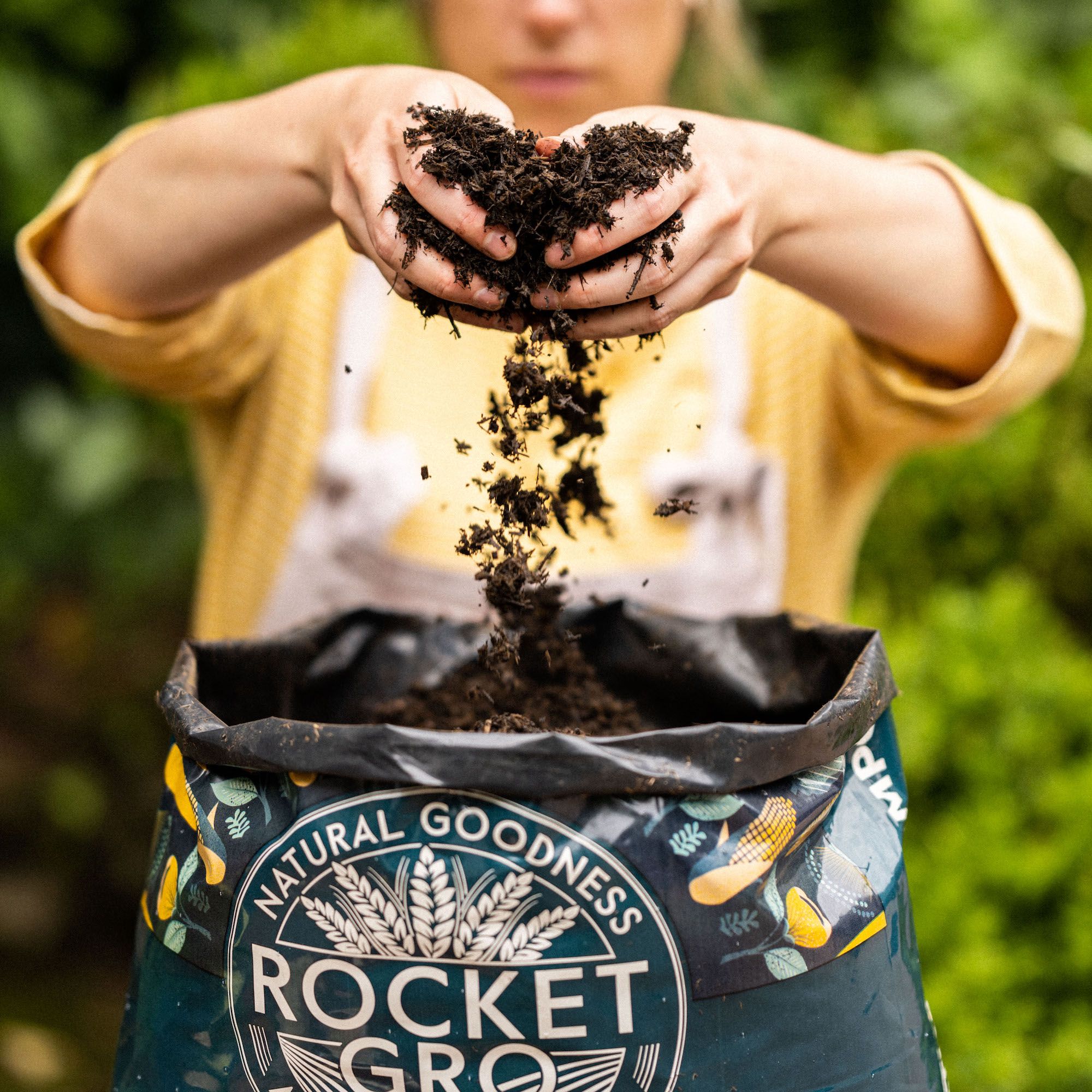 product of the year award at GLEE, this product is our most exciting addition to our range of products this year. The product can be used throughout the garden indoors and out. The special compost blend has a wonderful texture and provides the right balance of nutrient rich natural feed, with a generous natural organic fibre content that allows plants roots to develop and thrive. 
4. It's great to see so many peat-free and eco-friendly products in the market now, but in what other ways do you think the horticultural industry can help tackle the climate crisis?  
Although the horticultural industry plays a small part in the ongoing climate crisis, it still plays a part. Moving away from Peat is only a small way we can make a difference. The import of other growing mediums such as coir should be banned. Replacing an environmentally bad growing medium with another is not the answer. We also need to focus on the huge amount of plastic waste that the industry generates. And we need to do our best to encourage and educate the buying public about the benefits of making changes to our growing and buying habits. Buying 100% British is essential to cut down on shipping pollution. Nothing will happen immediately but if we start now, it will be less painful for all of us in the industry and for the consumer when the rules change. 
5. If you were to sum up RocketGro in three words, what would they be? 
Sustainable, future-proof, British 
Want to find out more about RocketGro? Take a look at their Glee profile here.