22 Oct 2020
Introducing the Glee New Product Award Winners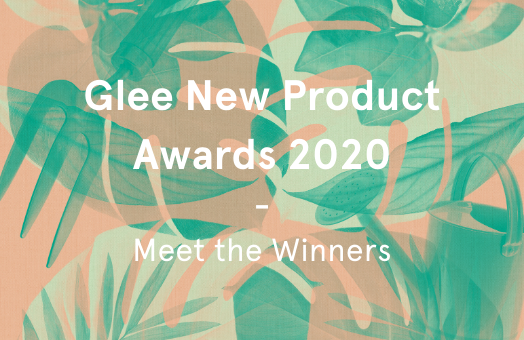 After two days of exciting pitching, the winners of the Glee New Product Awards for 2020 are: 
Garden Decoration & Best of British
Peppa Pig & Friends Metal Garden Ornaments by Primus
The Peppa Pig and friends garden ornaments are a guaranteed customer favourite. 5 characters in the launch collection include Peppa, her brother George, Suzy Sheep, Rebecca Rabbit and Gerald Giraffe. These fully licensed characters have amazing detail and are made of metal with with springy arms and base allowing them to dance in the wind or when you can't help but touch them!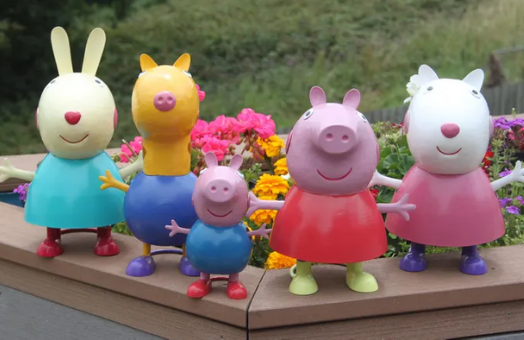 Garden Leisure & Entertaining
Burghley Arbour by Zest 4 Leisure
The new 1200mm extra deep Burghley Arbour has an ergonomic and comfortable seat position to give more undercover shelter than other Arbours in the Zest 4 Leisure range. This sturdy arbour, is designed with fewer elements in order to fit simply together making it easier to build.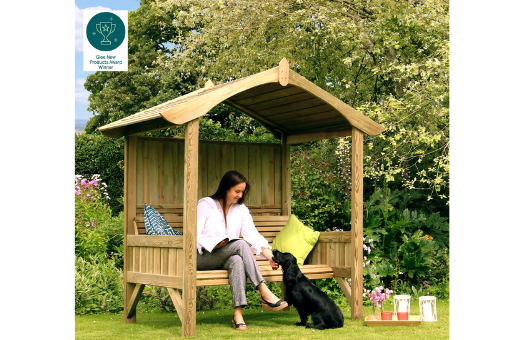 Garden Retail & Industry Services
FUSE Mobile Loyalty App by Swan Retail
The ability to engage with customers no matter where they are, has never been so important – enabling retailers to strengthen relationships with their consumers and providing a platform to reward loyalty, send relevant-only updates and generate sales.
FUSE is bringing the app game to every size of player with seamless integration, flexibility and creativity. It opens a previously difficult-to-access channel for retailers to engage with their customers, build their brand, inspire loyalty and drive sales – and it's quick and easy to set up so you can start to build and grow your customer engagement immediately.
Garden Wild Bird and Wildlife Products
The Hedgehog Barn by Wildlife World
The hedgehog barn is a deluxe new 'des-res' for hedgehogs, made from FSC timber, and featuring a solid floor, easy access door at the rear, ventilation holes, and most importantly a tunnel for hedgehog access that will prevent predators from catching hold of your spiky friends. Tunnel retracts to make shipping more economical and reduce the carbon footprint of this fabulous new product.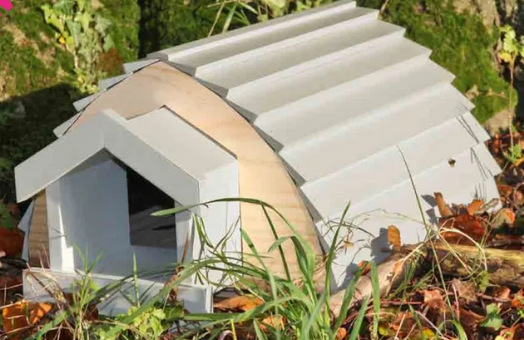 Garden Growing Containers & Best New Product Overall at Glee 2020
3 Tier Stackable Raised Bed by Zest 4 Leisure
In a garden both height and colour are important and with the 3 Tier Raised Bed both are possible. The planter is created when the 3 tiers are stacked on top of each other, ideal for creating a cascading flower feature in the garden. A simple idea for a raised bed that is easy to assemble and gives maximum impact.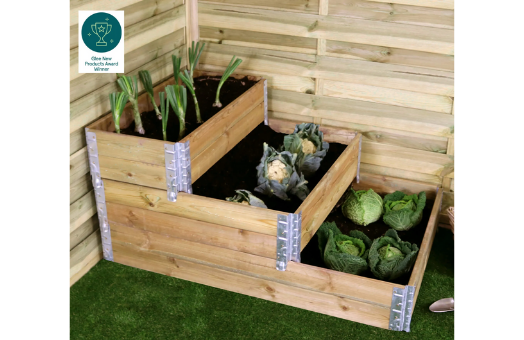 Garden Landscaping 
Cherry Blossom Arch by Zest 4 Leisure
The new Cherry Blossom Arch is inspired by Japanese architecture and beautifully crafted to bring and oriental aspect to the garden which is very current and on trend. Using DFMA (Designed for Manufacture and Assembly) principles, the arch is made from FSC certified timber and incorporates square trellis to offer support for climbing plants.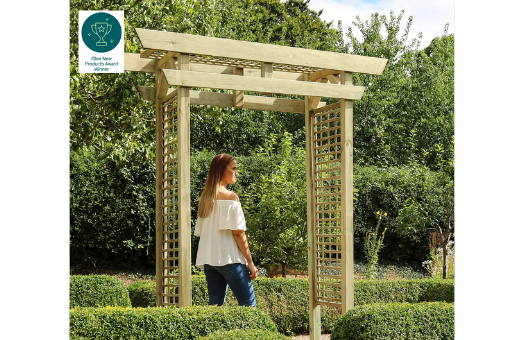 Pet Products
Banana Facial & Natural Tear Stain Treatment by HOWND
Banana Facial & Natural Tear Stain Treatment is a magical 2-in-1 face scrub and pH balanced stain treatment that quickly and gently removes dirt and discolorations. It uses ingredients extracted from Sacred Lotus, Evening Primrose Flower, Ginseng Root and Oat Extracts as well as a Vegan alternative to Keratin and botanical extracts to promote healthy hair growth. And the best part – it smells just like bananas!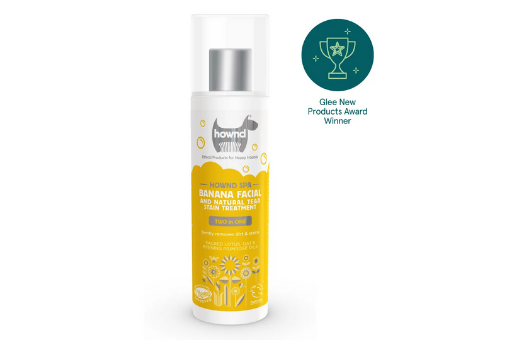 Garden Plants, Seeds and Bulbs
Vegetable & Seed Growing Kit by Taylors Bulbs
Taylors offer the perfect solution in their Spring 2021 catalogue with 2 new grow your own kits with this new target market in mind. The first a Vegetable & Seed Growing Kit contains a range of seed potatoes, onions, garlic and seeds for lettuce, courgettes and tomatoes, as well as planting labels and full planting instructions. The second Potato Growing Kit contains three varieties of seed potato with a potato growing bag for each variety, as well as full growing instructions – perfect for the smaller garden, patio or balcony. Both kits are packaged in attractive crate style packs, ideal to display and with an RRP of £9.99 they are a superb impulse purchase product. Now even the newest novice gardener can grow with confidence.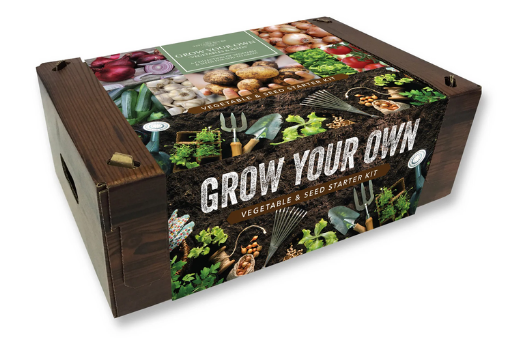 ECO Award
'Flow' eco pots – Fargro
The Flow Pot is made from a mixture of plastics collected from and around rivers and ocean-bound sources. Inspired to ethically clean waste from our oceans and waterways.