17 Aug 2018
It's about far more than just an apron, it's a passionate creation
Why Stalwart?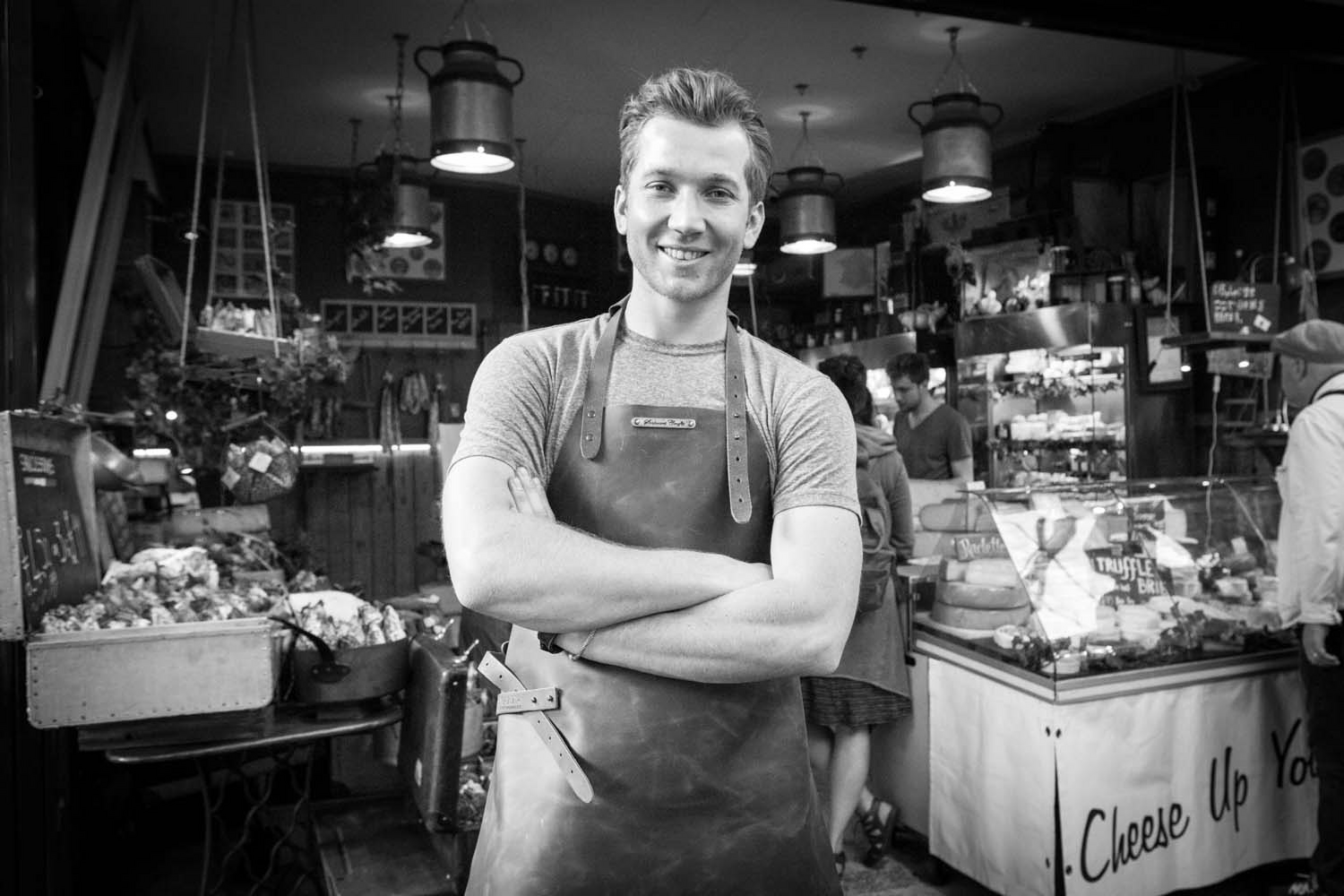 Defined as being of outstanding strength and vigour, the name Stalwart encapsulates everything I wanted to create with my range of designer aprons and accessories.
Not for you to simply look the part, but for you to have a trusted 'stalwart' which will become your go-to wearable aid for years and years to come.   
I'm Tim De Ket, and I now run this business having taken over the craft from my Father, who began the business way back in 1997.
I've grown up surrounded by and immersed in the world of aprons for as long as I can remember! In fact, the whole family lived and breathed aprons, having them stored at home in the garage, the loft, the dining room – even the lounge – at times.
I've seen thousands of aprons over the years, but one thing always struck me was, they all seemed very similar in design – apart from maybe a sprinkling of different colours every now and then.
I started helping my dad in the business printing labels on to aprons in the garage at our house, which he had turned into our workshop.

And I remember standing there holding one of the ordinary aprons in front of me and thought,
I can do this so much better!
I'll make my own brand of aprons which will be totally different and far more fashionable than any others in existence, using high quality fair trade materials to make sure they are enjoyed, cared for and designed to be life-long partners to anyone who wears them.
And after doing my own extensive research into how best to create the look and feel I wanted, I discovered leather!  With its soft unique texture, rustic look and durability, I knew this was the material I was looking for.
After 3 years of learning leather crafting skills and finding the right sources of high quality materials under which our local tannery makes our bespoke unique leather for our aprons, Stalwart Crafts was born.
I can now proudly say we have a wide collection of top quality aprons not only made from leather but different types of durable fair-trade materials.
We're committed to continuing the Stalwart journey and to develop new, exciting aprons and accessories you will be proud to be seen.

But my vision and the promise remains the same as the one I made all those years ago….to create aprons and accessories to be enjoyed, loved and talked about for years to come….
Stalwart Crafts – Aprons to last a lifetime …..