25 Feb 2019
Living Life in Full Bloom with The Recipe Flowers
Mother's Day…a time to celebrate all the mothering figures in our lives and keep an eye out for that special gift too. There is an unmistakable hint of Spring in the air with longer days, brighter weather and the birds chirping away. With Spring officially beginning just a week before Mother's Day, a wild and natural arrangement is a must have to fit in with current trends.
When considering florals, nature is currently King. Bringing the outdoors in to create a perfectly untamed arrangement and add that hint of Spring to a home. While dark, opulent colours and jewel tones are still popular throughout the interior world, a refreshing arrangement reflects the change in season and a little colour can go a long way.  When creating a meadow inspired arrangement, we have given the traditionally accepted Mother's Day blooms a contemporary facelift by adding texture and colour through a range of flowers including Viburnum, Daisy's, Peony Rose and Garden Rose. Arranging loosely as if picked from the garden and casually placed in a vase to give timeless, classic and yet contemporary floral design.
Flowers can complement any interior design scheme and are often that finishing touch all spaces need. Although floral trends are subjective, there has always been an enduring love and resurfacing elements of nature-based florals. It's all about embracing the goods that nature gives and living life in full bloom this Mother's Day.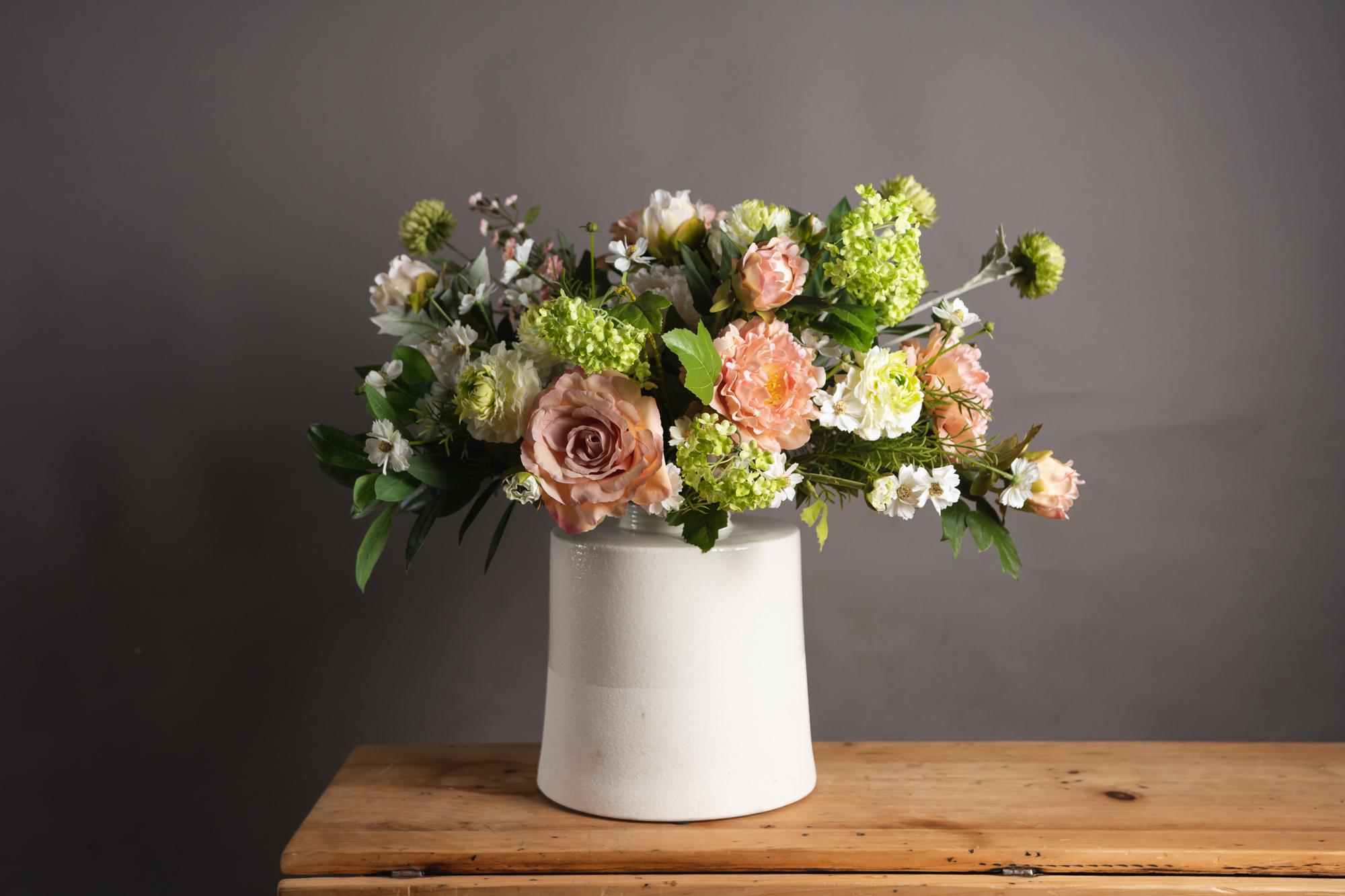 The Recipe Flowers are proud to be exhibiting at Glee 2019, showcasing our collection of everlasting faux flowers and greenery of which each stem has been selected for its high quality finish and unsurpassable level of realism.
Written by Hill Interiors