22 Dec 2021
Mark your diaries – Glee is back bigger & better than ever before!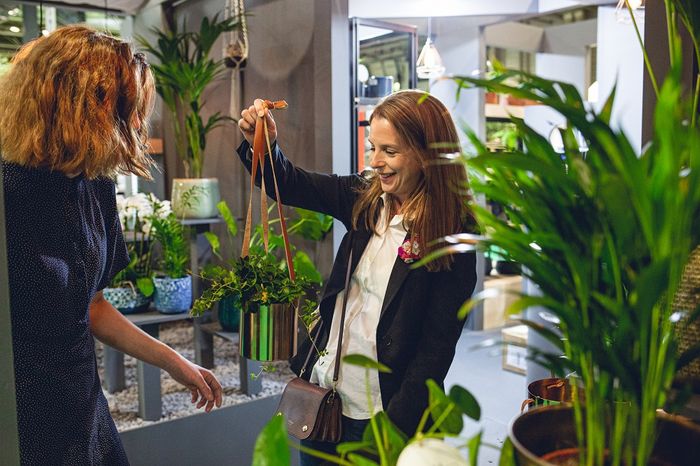 June 2022 floorplan 75% booked.
Hot on the heels of a thriving 2021 event, the 2022 edition of Glee is now just six months away and is set to be the biggest edition of the UK's leading garden retail exhibition for several years!
Taking place in a fresh layout and for the first time ever in late June (28th – 30th June, NEC Birmingham), when it will align with key buying cycles and extended lead times, as well as providing an essential mid-season touchpoint for the industry, Glee 2022 marks an exciting new chapter for the event that is positively supported from all corners of the garden retail sector.
The show will once again be home to many of the biggest industry brands alongside exciting new and emerging companies. With over 75% of the floorplan already booked by existing, new and lapsed brands – including Smart Garden Products, AMES, STV, APAC Group, Scheurich, PMS, Firmans Direct and Madison BV – confirming their attendance, Glee 2022 is already shaping up to be bigger than last year's edition. In fact, the 2021 show footprint has already been matched by 2022 exhibitors as they look to expand their stand size to ensure they have sufficient space to showcase their full 2023 offering.
With the 2022 show filling up so rapidly, Glee's Event Director, Matthew Mein, is urging interested suppliers to secure their exhibition stand now to avoid missing out. He said: "Following the success of the 2021 event, a new show dateline designed to meet the ever-growing needs of the garden retail sector, and a buoyant market which is still riding high on the increased popularity of gardening during the pandemic, Glee 2022 is on track to be our biggest and most vibrant event for some time. We are urging companies to get in touch now to discuss their exhibition needs as space is quickly running out.
"We will, of course, work with suppliers to ensure they don't miss out and have reserved additional space at the NEC should it be necessary to further expand the show into additional halls. It's an exciting prospect for the show but - more importantly – for the garden retail sector, as it demonstrates the resilience and passion that is driving the growth of our market. We cannot wait to be onsite come June and look forward to welcoming UK and international retailers and suppliers to the 2022 event."
Glee's role has always been to facilitate the growth of the garden centre trade and green markets and the 2022 event - strategically positioned between the spring and early summer peak and the school holiday rush - is poised to brilliantly fulfil that role. The event is well placed to enable buyers from across the garden retail spectrum to meet with exciting new innovators and existing suppliers, source new products and place orders for the 2023 season. Whilst onsite at the show they can also glean invaluable information about future trends, pick up advice about all aspects of the business and understand the issues that are shaping our industry today.
The timing of the 2022 event is also set to benefit from a unique festival feel as the longer (and hopefully warmer!) summer nights will provide more access to the outdoors where cooking demonstrations will provide the backdrop for more networking and conversation mid-season. The festival theme will also continue indoors as Glee's newest show feature – the Talent Store – will provide a central hub for Glee's extensive education and seminar programme. The Talent Store itself will be a truly different offering for Glee.
Further details about how to take part in the Glee Talent Store will be made available shortly.

Exhibitor Enquiry Visitor Registration